ANGELA WINNEKE, 06BA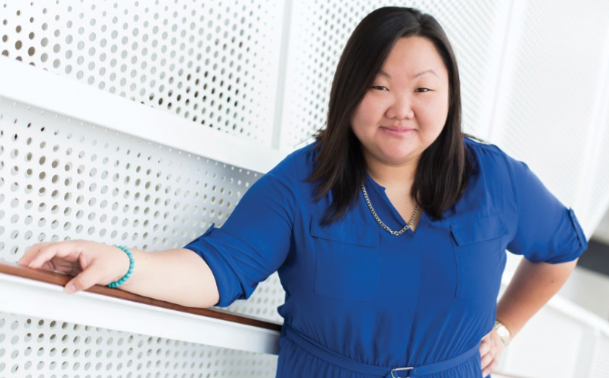 PHOTO COURTESY IOWA CITY DOWNTOWN DISTRICT
Back on campus and looking for dinner suggestions? Just ask the mayor.
The Iowa City Downtown District this spring appointed Angela Winneke, 06BA, as its first nighttime mayor—a new position created to champion the city's after-dark economy. Wearing a badge to designate her mayorship, Winneke greets visitors Thursday through Saturday nights until 2 a.m. and connects them with downtown's cultural offerings—from live music to cocktails to theater.
The concept started in Amsterdam and has since spread to other cities with a vibrant nightlife like London, San Francisco, and Pittsburgh. Iowa City is believed to be the first town in the Midwest to introduce a nighttime mayor. While Iowa City has long been known for its lively college-town bar scene, downtown leaders hope Winneke's welcoming presence attracts a wider range of visitors when the sun goes down.
Winneke studied political science at the UI and also works as chief operating officer of the Java House, an Iowa City coffee shop. More than a walking concierge, Winneke is tasked with creating new downtown events and strengthening partnerships between businesses and the community. Says Winneke: "I believe that a vibrant, fun, and safe downtown is key to growing our entire Iowa City and surrounding community."