The PhD Balance online community helps graduate students cope with the pressure of academia.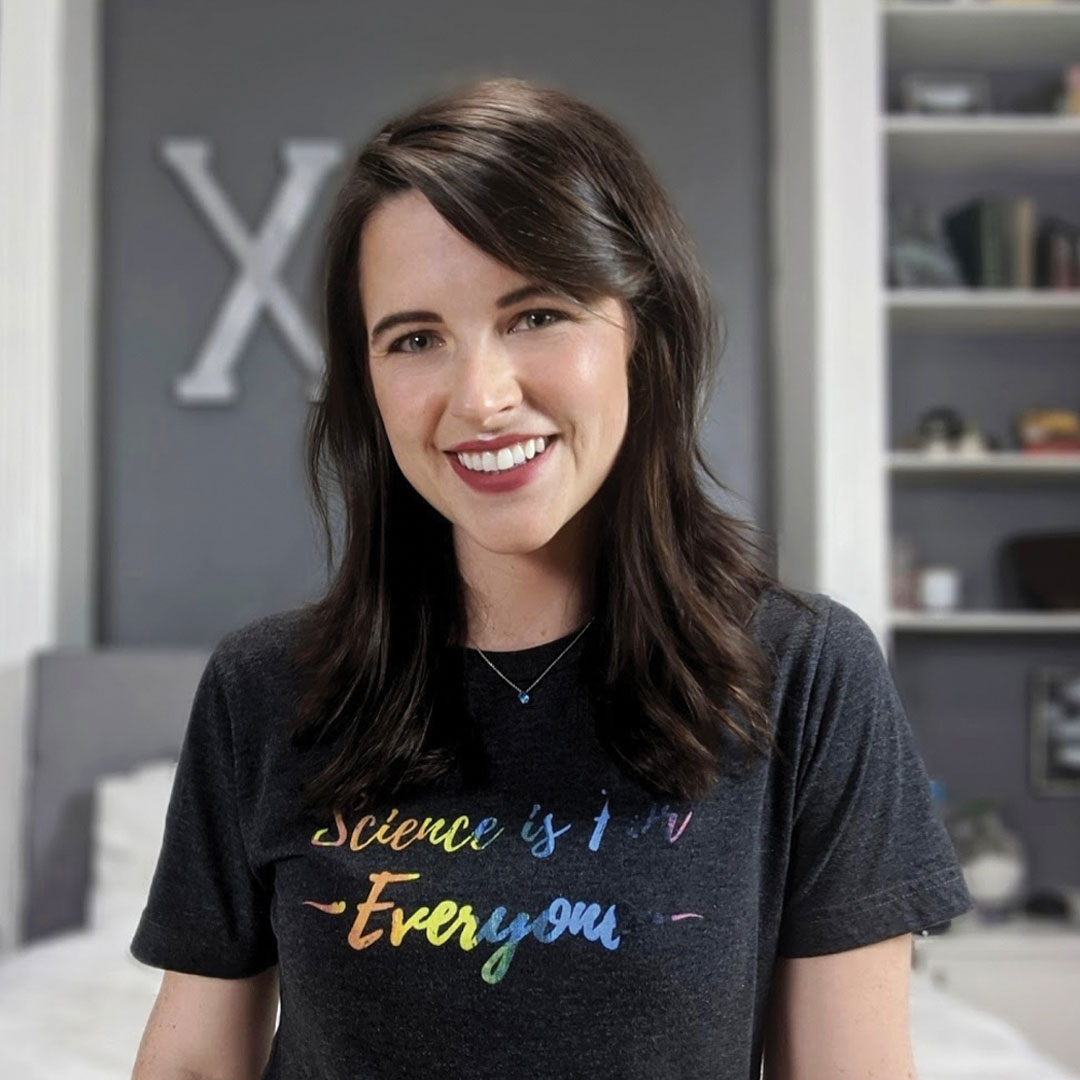 PHOTO COURTESY SUSANNA HARRIS
Midway through a doctorate degree at the University of North Carolina at Chapel Hill, University of Iowa microbiology alumna Susanna Harris (14BS) read a disturbing study about a mental health crisis in graduate education and decided to do something about it. The next month she started PhD Balance, an online space for graduate students to discuss the difficulties of navigating academia and dealing with mental health issues.
"That study really resonated with me," Harris says, "because the year before, I had the worst mental health situation I had ever experienced."
Though Harris now has a PhD degree in microbiology and immunology, back then she didn't know if she'd ever finish the program. She failed the qualifying exam and fell into a deep depression that included thoughts of suicide. "I had this feeling that, not only am I a failure, but now everyone else knows I'm a failure, and everyone knows I shouldn't be here," Harris says.
Fortunately, Harris passed the qualifying exam on her second try. She then turned her focus to helping others see beyond their struggles. "We've actually known about graduate student mental health and high levels of suicidal ideation for decades," she says, "so I thought there must be other people in a similar situation right now who need to hear these things."
Through an online blog, Instagram, and Twitter, Harris' PhD Balance offers students a guide to various graduate school activities such as participating in interviews, building a résumé, talking to advisors, and searching for a career. The site also provides webinars, worksheets, and forums that address challenges students may face, ranging from burnout to substance abuse. Users benefit from reading nearly 200 personal stories from grad students around the world. "We aim to be the online version of your ideal lab break room," Harris says, "filled with experienced academics willing to help and listen."
To date, PhD Balance has a combined social media following of 44,000 across Twitter and Instagram. Harris' team consists of 20 volunteers, including the head editor who lives in Perth, Australia. Though PhD Balance has a small membership fee that pays for basic operating costs, students with financial concerns can contact Harris and her team for other arrangements.
Now that Harris has completed a doctorate degree, she plans to focus solely on PhD Balance. With more universities turning their attention to the mental health of their students, she would like to grow her service into a sustainable career that includes speaking gigs nationwide.
Harris still bears the mark of her struggle through graduate school as a hopeful reminder of the future. In a moment of clarity during her depression, she decided to get a tattoo of "a tiny perfect sun," along with the words "another sunrise."
"I love this reminder that there will always be another new beginning," she says.
---
Susanna Harris shares the personal struggle that led her to start PhD Balance.