Alumnae launch a University of Iowa-based community to promote the personal and professional development of women.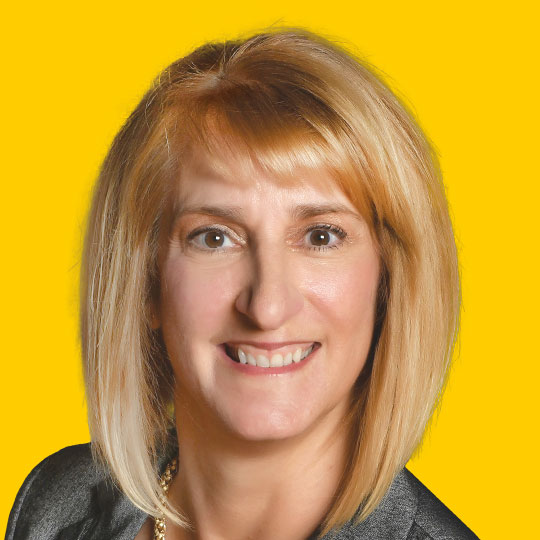 Iowa Women's Leadership Network President Cindy Roehr
Cindy Roehr (85BBA) has benefited from the female friendships she's made as a medical practice consultant and wants her daughters and other women to feel similarly supported as they launch their careers.
"It's important to build that network and help women thrive," says Roehr, CEO of Roehr Consulting in Cedar Rapids. "They don't have to make the same mistakes. They can know their struggles aren't new, and they're not alone."
Roehr's desire to invest in the next generation led her to become president of the newly formed Iowa Women's Leadership Network. The University of Iowa-based organization promotes personal and professional growth by providing opportunities for Hawkeye women to share ideas and inspire one another. Members build community both online and in person through social, educational, and service-based programs and events. Roehr envisions groups across the nation gathering to discuss topics such as finding work-life balance, supporting aging parents, career-coaching peers, and handling toxic work environments.
"It's time that we harness the strength, ambition and power of our alumnae," says Roehr. "The university equipped us with knowledge and wisdom; it's now time that we connect and use these assets to lift everyone higher. Our hope is that these networks of women will bloom into social gatherings with lifelong friendships and support systems. All are welcome."
To join the Iowa Women's Leadership Network and participate in their networking events, visit foriowa.info/womens_leadership.