One of the world's most elite senior amateur golfers, Gene Elliott got his start as a Hawkeye.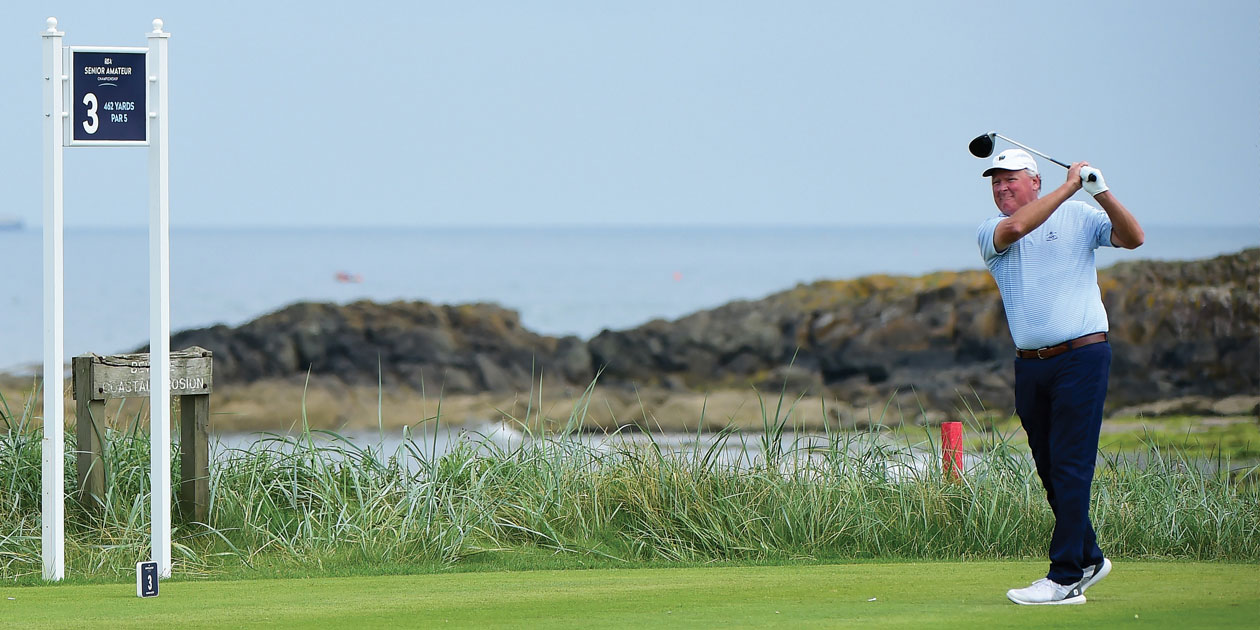 PHOTO: THE R&A/GETTY IMAGES
Former Hawkeye golfer Gene Elliott takes runner-up in the 2019 British Senior Amateur.
Since turning 55 years old, Gene Elliott (84BBA) has experienced a renaissance in the game of golf, but the best may be yet to come. The former University of Iowa golfer, who lives in West Des Moines, now ranks as one of the top senior amateur golfers in the world.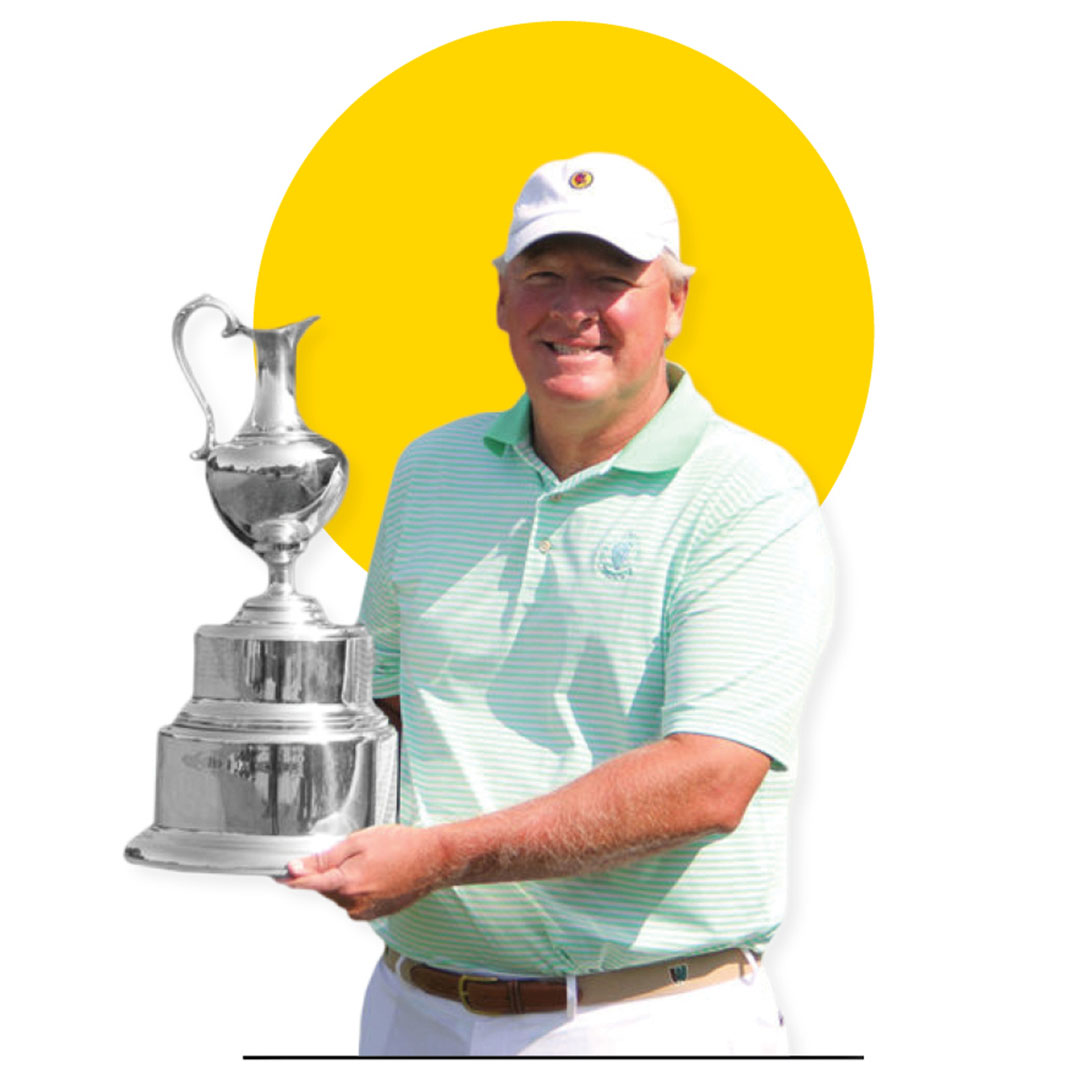 An Iowa state individual champion for Bettendorf High School, Elliott came to the UI in 1980 after being recruited by the late Charles "Chuck" Zwiener, who led the Hawkeye men's golf team for 32 years. Elliott was a four-year letter winner for the Hawkeyes and competed alongside the likes of future PGA Tour professionals Dave Rummells (82BGS) and Guy Boros (86BGS).
"Neither of my parents went to college, so I didn't know what to expect when I came to Iowa," says Elliott, a Henry B. Tippie College of Business graduate who made lifelong friends and learned to balance his schedule at the UI. "My golf game didn't improve, and I wasn't the best student, but it ended up being a great experience."
Elliott spent the remainder of his 20s competing professionally around the world. He regained amateur status in 1994 and became one of Iowa's elite players while working for the family business, Elliott Equipment Company. Since turning 55 in 2017 and gaining eligibility to compete in senior amateur events, Elliott says he has been playing some of the best golf of his life.
"I thought I had a little game left," says Elliott. "I started working out with a trainer at the YMCA, and I started to work on my swing and my putting. I've been thrilled with the outcomes."
"Winning the U.S. Senior Amateur is a bucket list item for me." –Gene Elliott
Since 2017, Elliott has 15 wins or medalist honors—which makes him one of the world's most elite senior amateur golfers. He was named senior amateur player of the year in 2018 by Golfweek and AmateurGolf.com and followed it up in 2019 with low amateur honors at the British Senior Open, a runner-up performance in the British Senior Amateur, and wins at the Canadian Senior Amateur and Iowa Senior Amateur.
For 2020, Elliott has one goal: to win the U.S. Senior Amateur, which will be held in July in Michigan. "Winning the U.S. Senior Amateur is a bucket list item for me," he says.