Alumni shared their stories at the center's 50th anniversary celebration earlier this spring.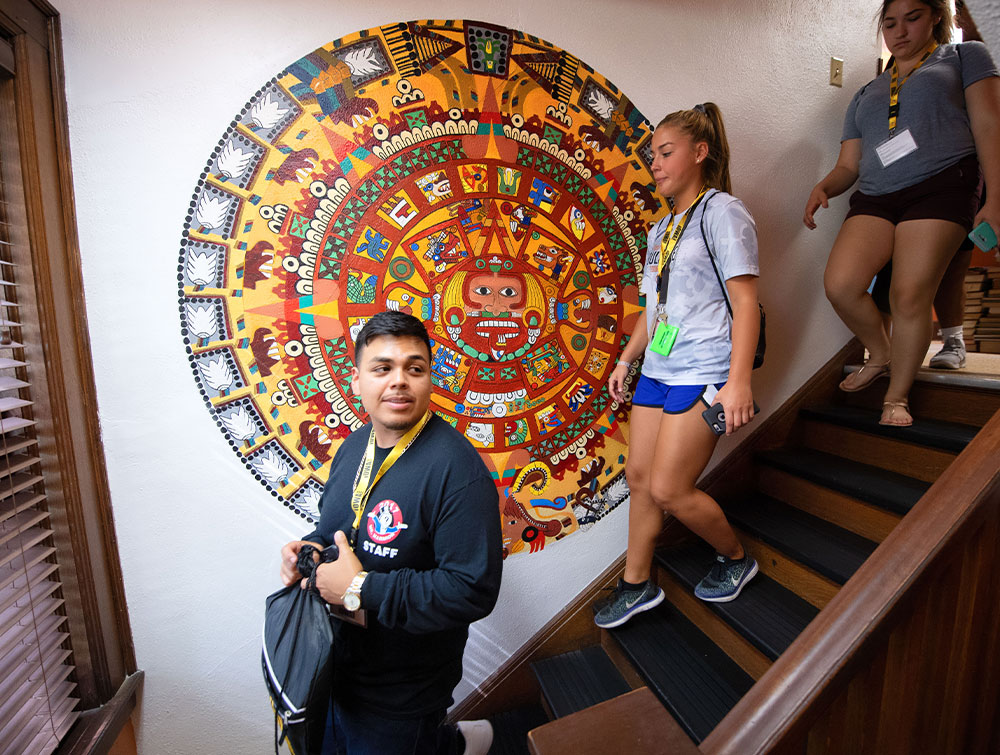 PHOTO: TIM SCHOON/UI OFFICE OF STRATEGIC COMMUNICATION
Iowa Edge students visit the Latino Native American Cultural Center in this 2018 file photo.
Judy Morrison still remembers being referred to as part of a "silent culture" during her time at the University of Iowa in the 1980s. The statement, which came during a women's group meeting, hurt Morrison (90BGS), a Native American student who was from the Cherokee and Osage nations.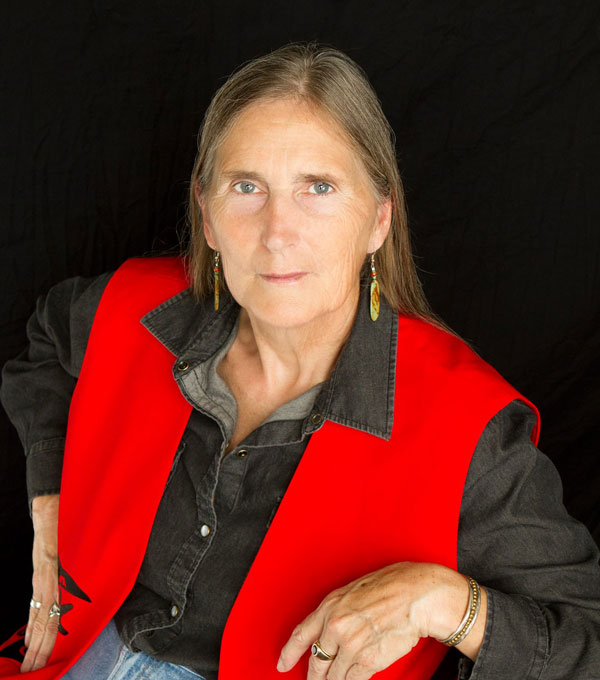 PHOTO COURTESY JUDY MORRISON
Turning to her family for advice after the incident, a relative encouraged her to speak up even when others didn't want to hear her message. Morrison began sitting in the front row of lecture halls and classrooms, ensuring that she was seen and heard. She soon joined what's now known as the Latino Native American Cultural Center and, in 1990, was one of four women who helped organize the first University of Iowa Powwow.
"The center is one reason for who I am today," said Morrison, who now works as a Native American consultant for the state of Iowa. "I can be in the room with the governor and directors of state agencies, and I can say what needs to be said. I'm no longer silent."
Morrison shared her story this past spring during a 50th anniversary reunion and celebration for LNACC. As part of a weekend of festivities, an alumni panel discussed the impact the center has had on the lives of students.
LNACC was founded in 1971 by students Tony Zavala (74BGS), Ruth Pushetonequa, and Rusty Barceló (72MA, 80PhD) as the Chicano and Indian American Student Union. Over the years, the center has sparked new educational programs, cultural events, social activism, and enduring friendships.
Barceló said from its early days, the center was an oasis for students and a beacon for Latino and Native communities statewide. Barceló, who later became a college administrator and an expert in diversity in higher education, said cultural centers like LNACC are a vital resource on campus for everyone.
"We have a responsibility in higher education not only to make sure our diverse populations are educated, but we also have a responsibility to educate all students, faculty, and staff to live in a diverse and global world," she said.
---
Were you a member of the Latino Native American Cultural Center?
Send us your memories.
---