Hawkeyes pick their favorite hamburger spots near campus.
It's a simple concept: a juicy patty sandwiched between buns with a dollop of ketchup, mustard, and maybe a few fresh veggies. Yet it can be difficult to do this American classic well. Luckily for Hawkeyes, Iowa City is home to several establishments that cook burgers beautifully. We asked alumni and friends on Facebook to share their favorite Iowa City-based burgers. Here are some of their recommendations.
Best Burgers in Iowa City, According to Hawkeyes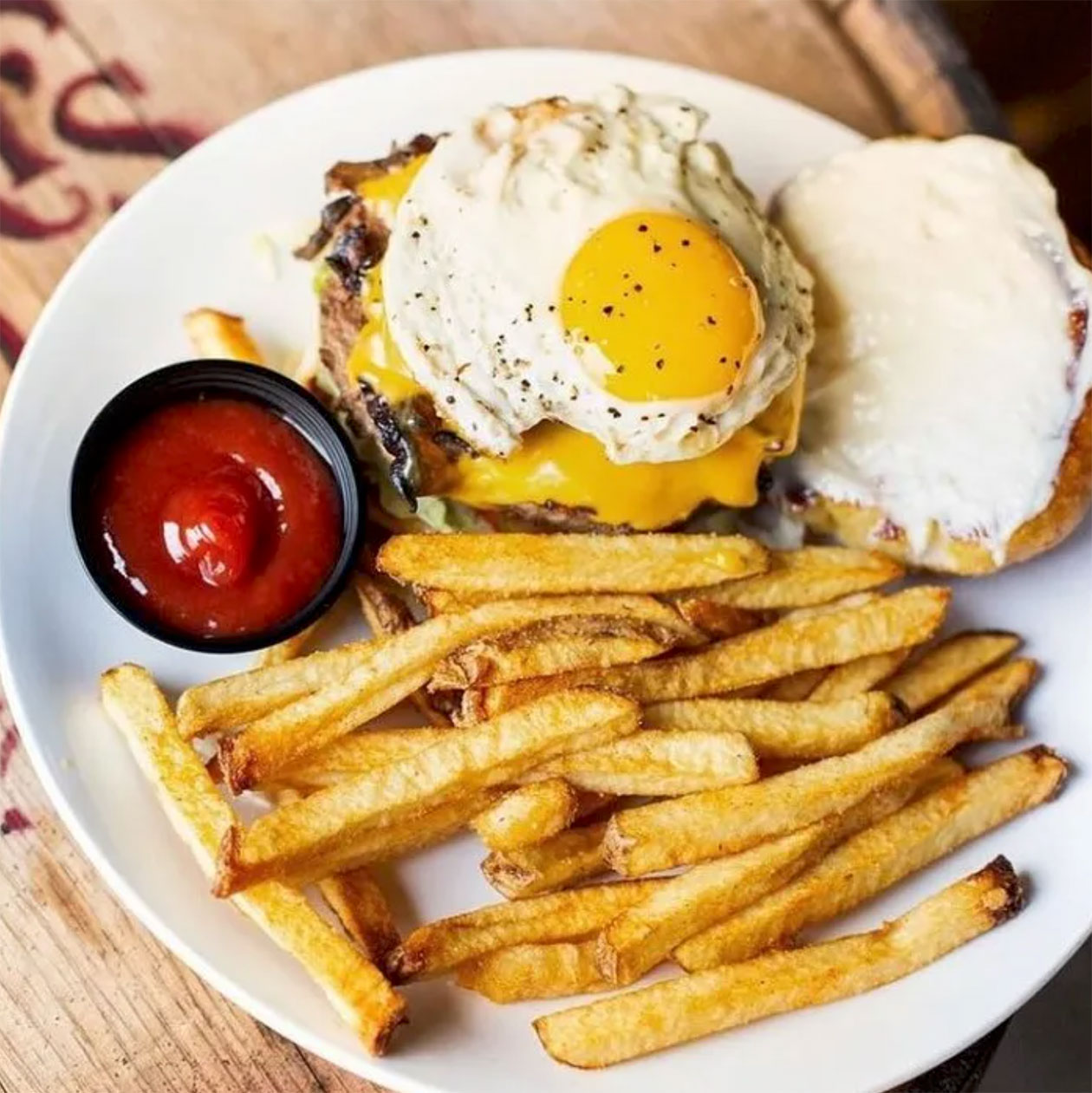 PHOTO COURTESY SHORTS
521 Westbury Dr.
Gourmet hamburgers are on the menu at Short's Burger & Shine. Offering beef, chicken, or black bean patties, these unique sandwiches are all named for communities in the state of Iowa.
Try creative combinations like the Defiance, featuring bacon, mushrooms, and bleu cheese, and the Arion, with slabs of tzatziki sauce, cucumber, and feta. Or, make your tongue dance with the jerk-spice, mango-jalapeno salsa, and pepper jack cheese in the Jamaica. Each sandwich is served with hand-cut fries and uses locally sourced ingredients.
The restaurant's name is tied to historic downtown Iowa City. For nearly five decades, the Short's location was a shoe-shining shop owned by H.D. Short. However, this popular downtown spot has closed for the foreseeable future. You can still find Short's burgers elsewhere in the Iowa City area, including at its east side location, Stella, and Hudson's Southside Tap.
Hands down Shorts!! Brittany Blair
Shorts  Cindy Miller Vitulli
---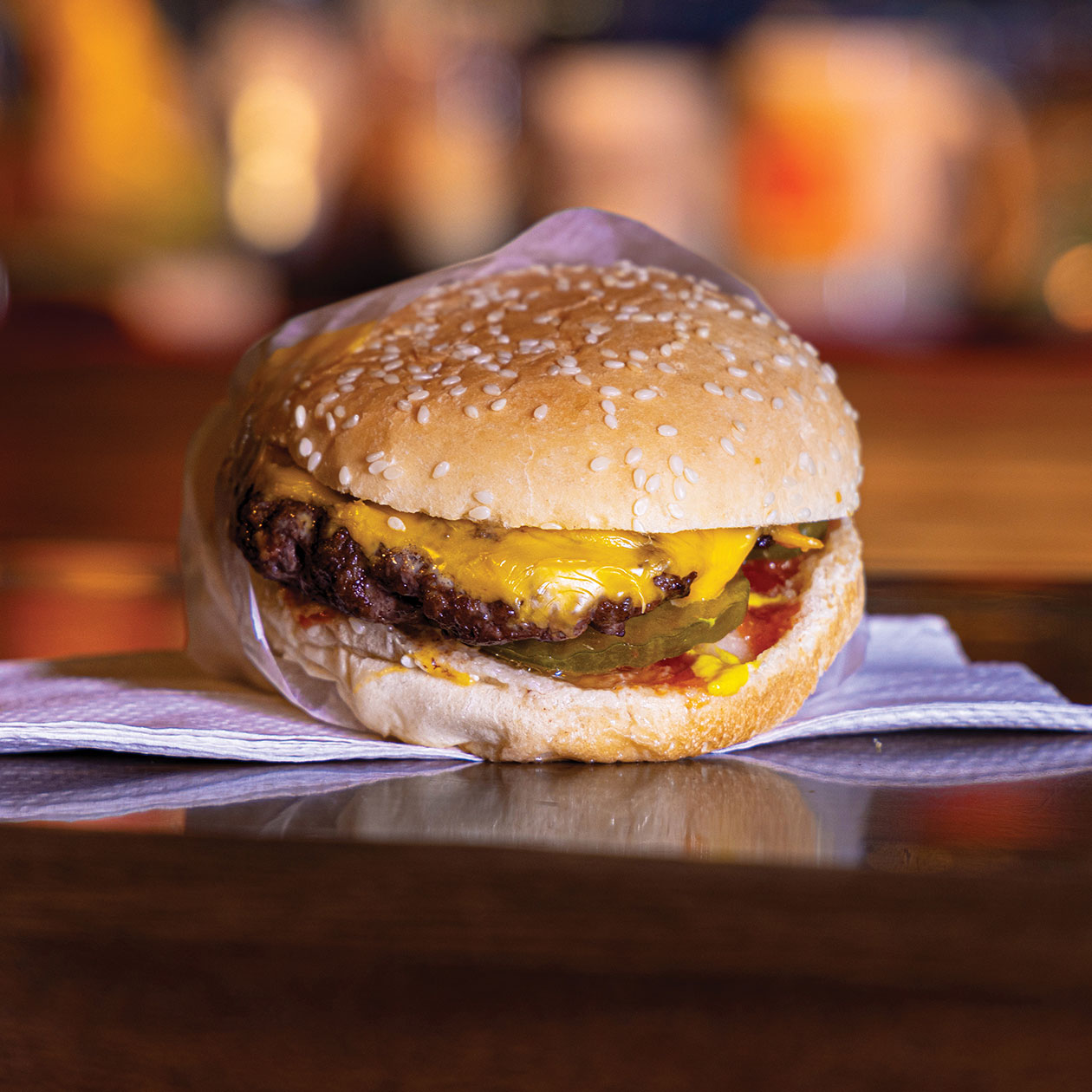 PHOTO: JOHN EMIGH
312 E. Market St.
This charming dive bar has been serving libations since 1939 and hamburgers since the 1960s. Walk into George's, and you take a step back in time. Christmas lights twinkle above the bar, and glossy wallpaper—gifted from neighboring Pagliai's Pizza (a Hawkeye favorite for pizza!) decades ago—adorns the space behind it. A plastic pegboard hangs among a collage of clipped, single-serve chip bags and lists a short menu, including the famous $6.25 cheeseburger.
Not much has changed at George's over the decades, including its beloved burgers. Served without frills, its beef patties are hand pressed, never frozen, and topped with cheese, pickle, onion, ketchup, and mustard. The secret to the burger, co-owner and manager Alex Karr says, is the Clark electric broiler used to cook the patties. This retro machine plays the leading role in George's cozy kitchen and takes up the bulk of the counter space with fresh buns stacked high on open shelving above it.
"All the magic is in the broiler," Karr explains. "The heating element; the meat just drips down, and it cooks it perfectly. We've tried the burgers a couple different ways over the years, and nothing turns out that good."
The contraption is vintage, so it can be challenging to locate parts. However, between the internet, loyal customers, and a graveyard of hardware in the basement, the staff keeps the broiler going.
While the burgers are known for their simplicity, regular customers sometimes bring in their own condiments. The menu has also expanded beyond the basic burger to include the Richard, named in loving memory of a loyal patron who preferred his George's burger topped with jalapeno ketchup and horseradish.
This establishment is like a time capsule—serving up memorable burgers with a side of nostalgia.
"When people come back to Iowa City, whether alumni or otherwise, they start dreaming about the burger," says co-owner Melissa Karr (78BM, 83MA, 07MHP). "It's so silly, but it fulfills their soul's desire."

I don't crave any other but George's. Brooke Bartels
George's Buffet, of course! Easy question. Sasha Alexander

---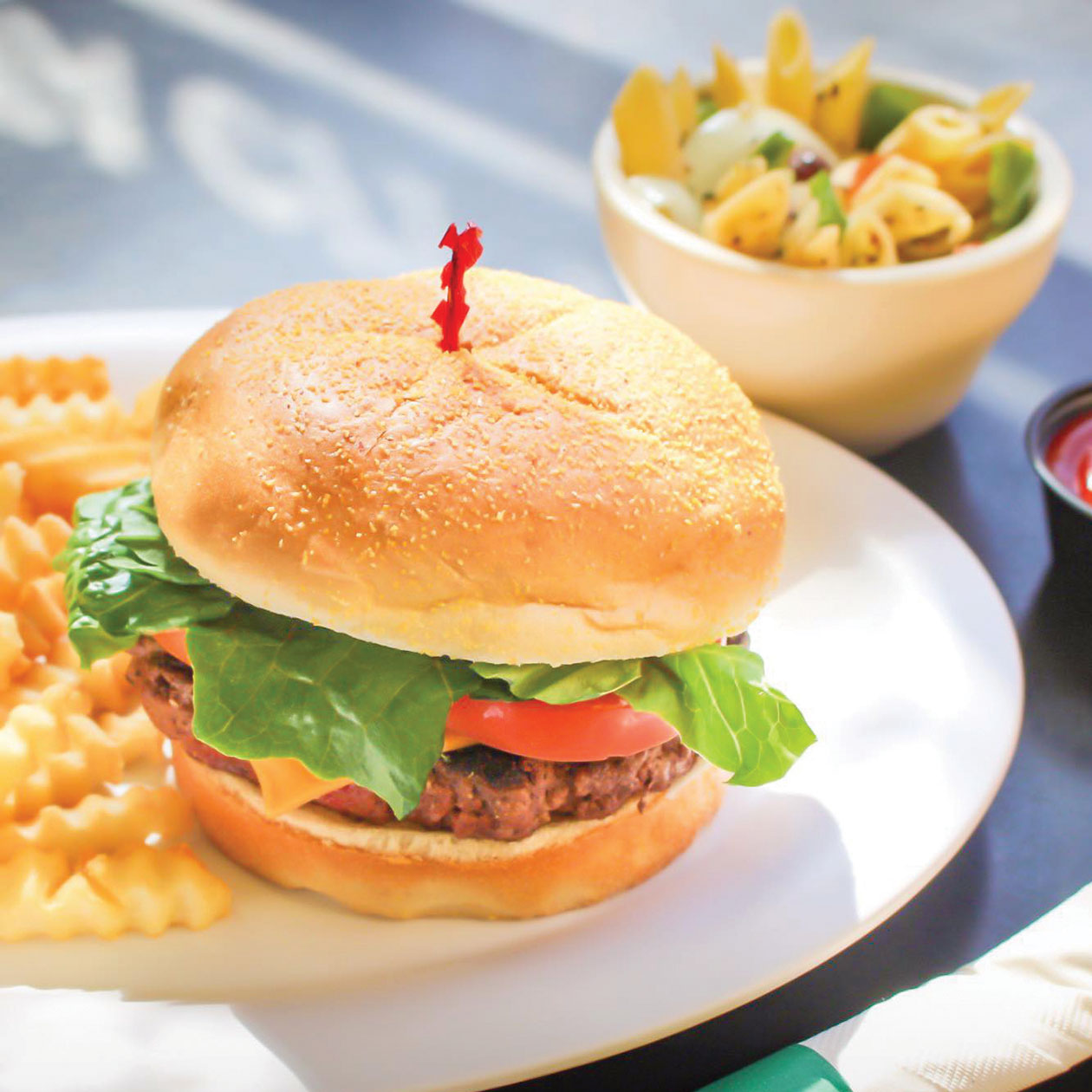 PHOTO COURTESY HAMBURG INN
214 N. Linn St.
Hamburg Inn has been in operation since 1935 and touts itself as Iowa City's oldest family restaurant. This greasy spoon is frequently visited by politicians in advance of the Iowa caucuses, an event that helps kick off the U.S. presidential nominating process during the early winter months leading up to a November national election.
Presidents Ronald Reagan, Bill Clinton, Barack Obama, and many other political candidates have swung through this diner's doors, stopping at tables to shake the hands of hungry potential voters. Patrons can participate in the diner's famous coffee bean caucus, an informal poll to gauge candidate support.
In addition to its political reputation and tasty burgers and fries, the shop is also known for its trademark breakfasts and pie shakes, which include generous scoops of ice cream and a slice of pie blended into a decadent, drinkable dessert.
In the olden days of the '50s and '60s, it was definitely Hamburg Inns 1 and 2—Hopefully, they are still there????? Mary Hohl
---
What is your favorite burger joint in Iowa City and why? Email uimagazine@foriowa.org.