An Iowa-educated journalist earns renown as part of the award-winning Minneapolis Star Tribune team that documented a watershed moment in America.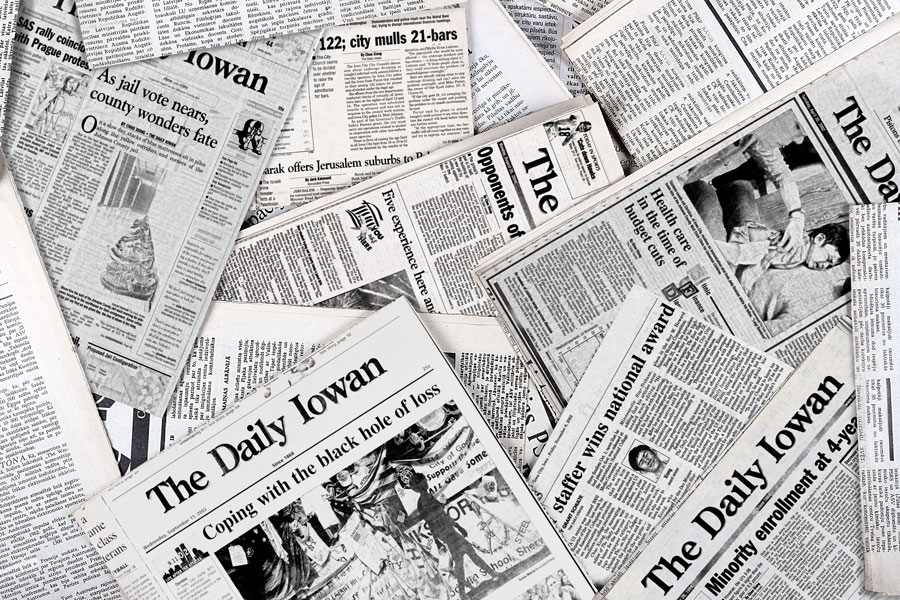 PHOTO: DAILY IOWAN
Before Chao Xiong became a Pulitzer Prize-winning court reporter in the Twin Cities, he served as managing editor of The Daily Iowan.
C
hao Xiong (03BA) was in the right place at the right time to cover a pivotal moment for the nation. The former Daily Iowan editor and Minneapolis Star Tribune court reporter contributed to Pulitzer Prize-winning coverage in the aftermath of a murder that stunned the world, ignited one of the largest social justice movements in U.S. history, and exposed the ugly underbelly of police brutality and racism in America.
On the morning of May 26, 2020, Xiong was getting ready for work just a few miles from the intersection of East 38th Street and Chicago Avenue South in Minneapolis. At that corner the day before, 17-year-old bystander Darnella Frazier captured video of a white police officer named Derek Chauvin pressing his knee into the neck of George Floyd, a Black man, for 9˝ minutes and killing him. The spot became ground zero for a community's grief and rage, and Xiong knew he needed to be there—and would arrive more quickly than many other reporters.
"What I could contribute was on-the-ground, shoe-leather reporting," says Xiong, a Des Moines native who is the son of Hmong immigrants from Laos. "The minute I saw that video, I knew this was a huge story, and it was unfolding right in my neighborhood, in an area I drive by all the time."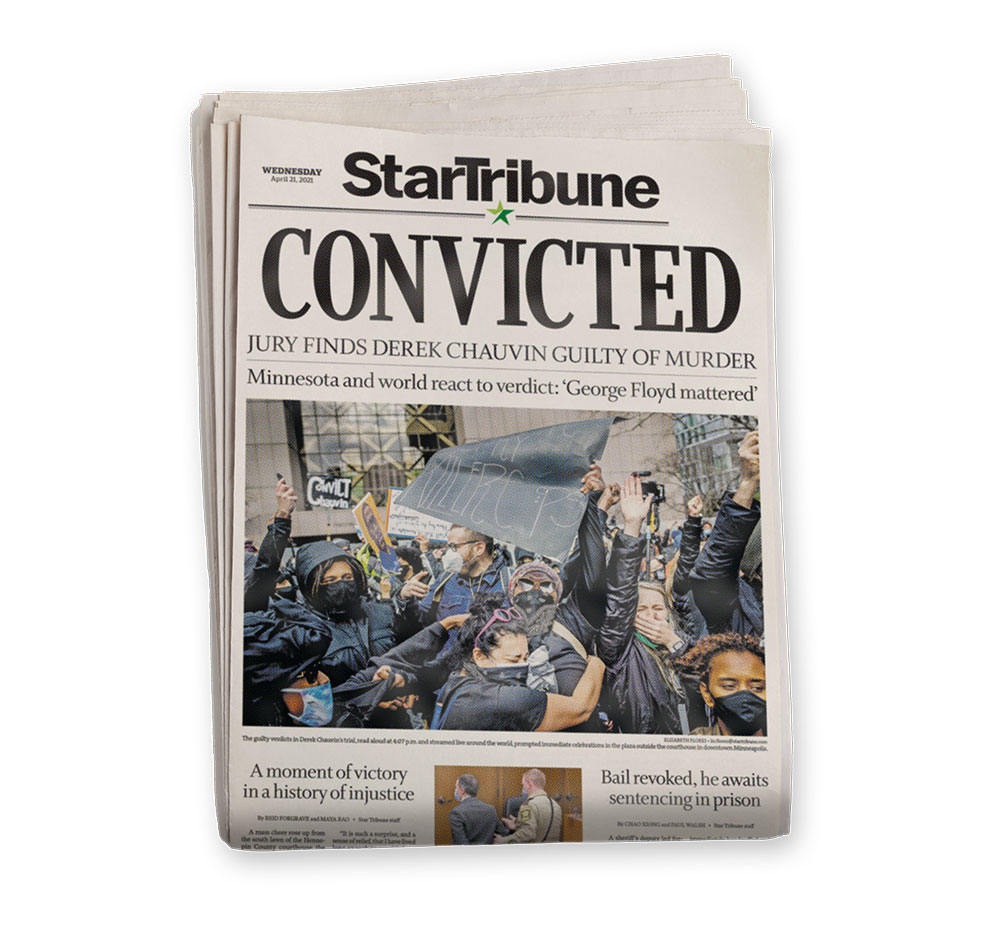 PHOTOS: MINNEAPOLIS STAR TRIBUNE
Iowa journalism graduate Chao Xiong contributed to the Minneapolis Star Tribune's front-page coverage of the Derek Chauvin trial.
Along with several other Star Tribune journalists, Xiong documented not only those first protests that erupted in the Third Precinct, but also Chauvin's murder trial and its aftermath. Their team's nuanced and sensitive coverage earned them the 2021 Pulitzer Prize for Breaking News Reporting, as well as inclusion in a documentary by FRONTLINE, the PBS investigative news series.
Though he couldn't have envisioned such accolades as a high schooler in the University of Iowa's summer journalism camp, or as managing editor of its student paper, Xiong always had a passion for writing, born from his family's love of literature. "We grew up very poor," says Xiong, whose father was a schoolteacher in Laos and Thailand and became an Iowa baker after escaping the Vietnam War. "But when those elementary book orders came out, my parents always bought us something, even if it was just a $1 book."
After graduating from Iowa with a double major in art and journalism and mass communication, Xiong joined the Star Tribune in 2004. He covered a variety of beats before becoming the Hennepin County courts reporter, a role that exposes him to both the murderous and the mundane. Though he admits it can be difficult to compartmentalize some of the painful stories, such as Floyd's, that he must recount, Xiong sees it as his responsibility to report them.
"The world is big and complex, and my hope is that people have a better understanding of it because of the work we do," says Xiong. "We try to bring readers to the frontlines of every news story."