Once conference play resumes, two-time All-American Maddy Murphy hopes to build on the success of the 2019 Big Ten championship team.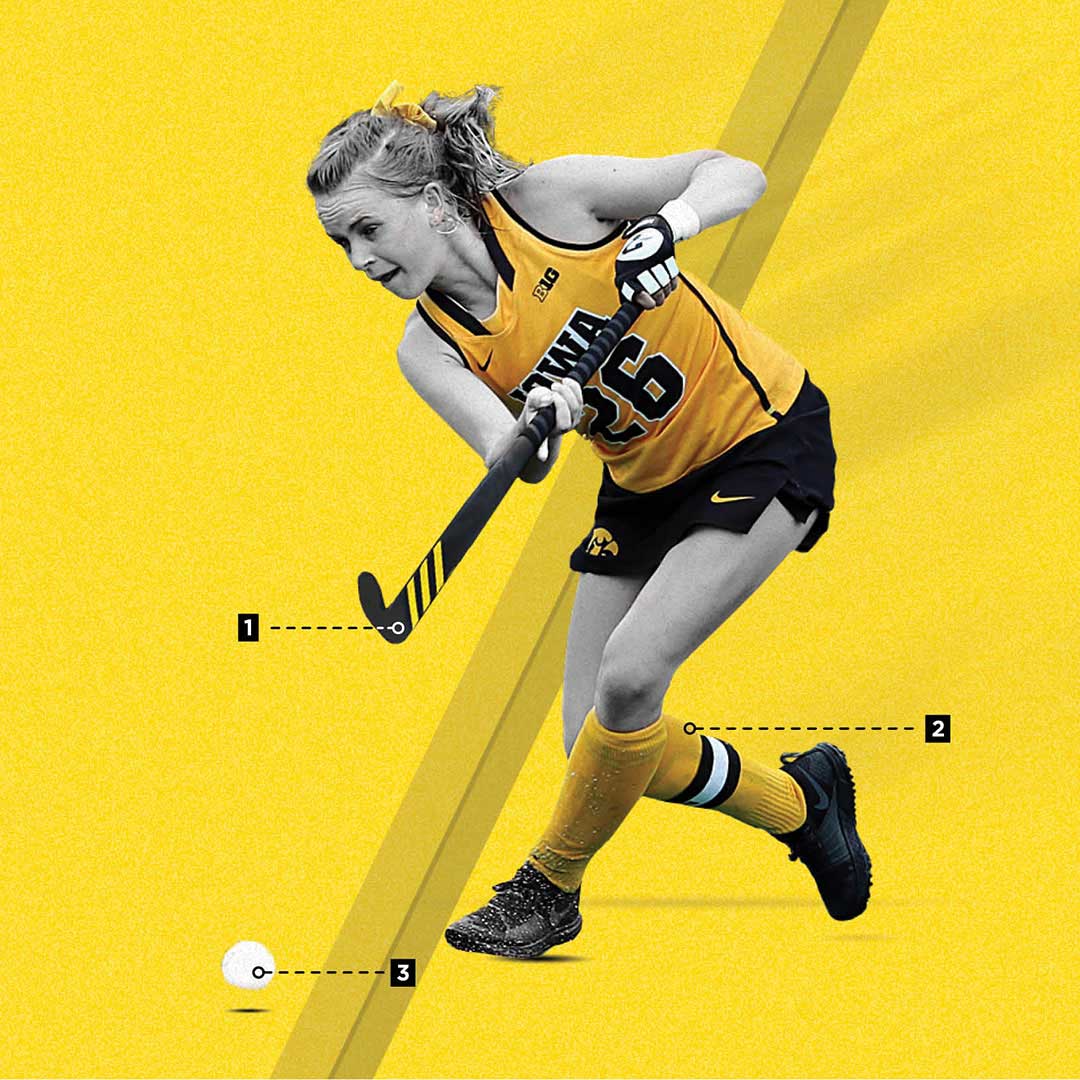 PHOTO: BRIAN RAY/ UI ATHLETICS
Maddy Murphy will forever be part of University of Iowa field hockey lore. During the 2019 Big Ten Conference Tournament final, Murphy received a perfect pass from teammate Leah Zellner and netted a game-winning goal in overtime to beat Penn State for the conference tournament crown.
With the win, the 2019 team became the first in the illustrious history of the program to win both the regular season and conference tournament titles. Iowa automatically qualified for its 24th NCAA Tournament berth—bowing out to eventual champion North Carolina in the program's 17th Elite Eight appearance.
Murphy, a senior who has started every game of her Hawkeye career and led Iowa in goals the last two seasons, has been instrumental to the team's victories. "Never before had I been part of such a tight-knit team," she says. "Our motivation set us apart, and together we ensured our success."
Although Murphy is a native of Tasmania, she's felt at home in Iowa City since first visiting in 2017. "I loved the intimate campus vibe and that Iowa City is small enough to unexpectedly run into friends between classes," she says. "I had a great relationship with the coaches straight off the bat, and I knew that I would find a family within the field hockey team. I felt like I was born to be a Hawkeye."
Along with a family, the two-time All-American has found tremendous success on the pitch in Iowa City. "The key to goal scoring is being in the right place at the right time, and I am lucky enough to have teammates with great vision and the ability to send the ball into the circle with pinpoint accuracy," she says.
The Big Ten postponed the field hockey season this fall, but Murphy still hopes for a chance to use her offensive prowess to lead the Hawkeyes to another record-breaking season. Once she graduates, the environmental engineering major isn't sure what will come next. "Field hockey continues to open doors for me all over the world," says Murphy, "and I still have so much to learn from the sport."