Sociology and criminology professor Mark Berg discusses how national incidents of police brutality have shifted classroom discussion and how UI research is shining a light on racial disparities.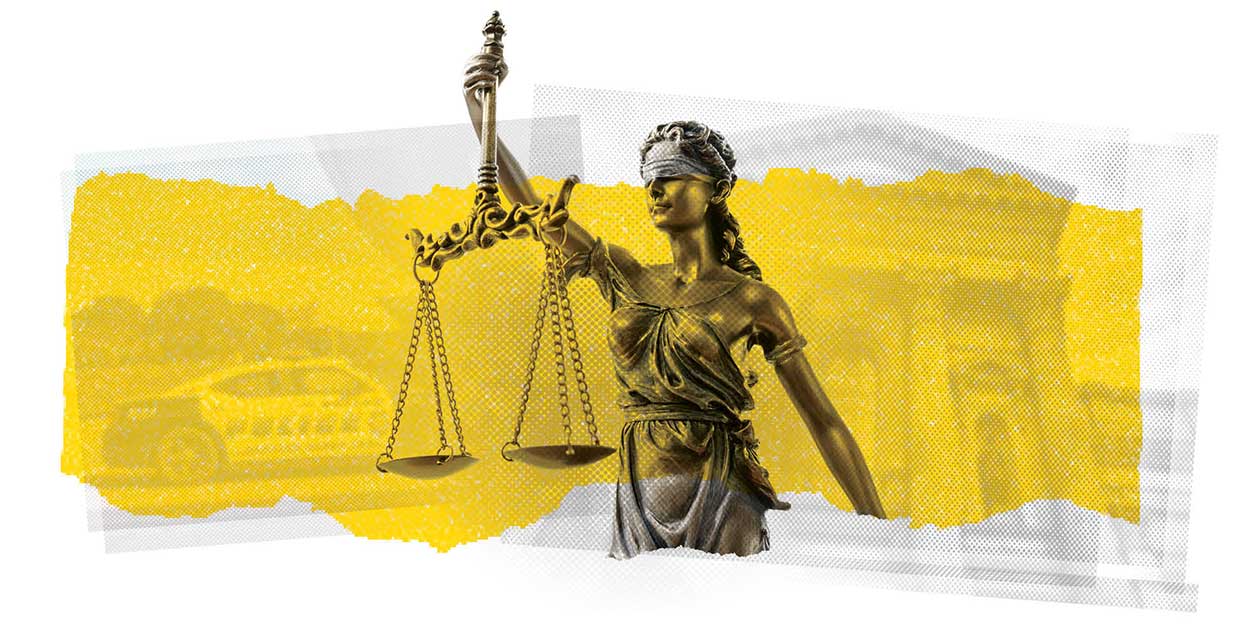 The police killings of George Floyd and other Black Americans prompted not only protests in the streets of Iowa City this past summer, but also discussion in the classroom this fall within the UI's criminology, law, and justice program.
About 400 undergraduates study criminology at Iowa, which introduced the Bachelor of Arts and Bachelor of Science tracks in 2016. Since then, the program has grown exponentially. The Board of Regents, State of Iowa, approved the renaming of the Department of Sociology to the Department of Sociology and Criminology to reflect that expansion in 2019, and three new tenure track faculty have joined the area in recent years.
Mark Berg, associate professor and director of the Crime and Justice Policy Research Program at the UI Public Policy Center, says this fall's criminology curriculum reflects the intense national conversation on race and law enforcement. Berg says several courses have added new sections on issues of racism and how race can affect outcomes in the criminal justice system. Professors are also incorporating work by more Black scholars into their required reading.
"Our criminology program here at Iowa has a tradition of teaching students to consider how crime and control policies are products of and reproduced by racial inequalities and racism," Berg said via email as he prepared the curriculum for the fall semester. "The criminology program will delve deeper into these topics going forward. It must. These issues are at the forefront of discussions about crime, justice, and public policy."
While many criminology undergraduates go on to law school or graduate school, others pursue careers in law enforcement, social services, research work, and positions within state and municipal government agencies. Berg says Iowa's program features a diverse curriculum focused on theory and research that gives students the tools needed to confront the field's most complex questions.
In addition to his classroom role, Berg is a researcher who studies interpersonal disputes and escalation, the developmental pathways of aggressive behavior, and the life factors that can harm health. At the nonpartisan Public Policy Center, he works with other UI experts to shine a light on disparities in education, housing, health care access, violent victimization, and criminal justice processing. Just last year, Berg's Crime and Justice Policy Research Program hosted a public panel on gun violence in America.
Still, seeing the video of Floyd's killing at the hands of Minneapolis police left him "angry and shocked." Berg says the tragedy has sparked critical national reflection about systemic racism's effects on crime and health in Black communities. It's also opened discussion about alternatives to policing in a democracy.
"Many communities share a profound sense of cynicism about the law and our social institutions—and for good reason," Berg says. "The agents of the criminal system have lost legitimacy. The research shows this across many communities.
"We must address deeper structural and cultural issues that continue to burden certain segments of our society if we are indeed committed to principles of justice and equality."