Through his dying wish, Dale Schroeder sent 33 Iowans to college, including 10 Hawkeyes.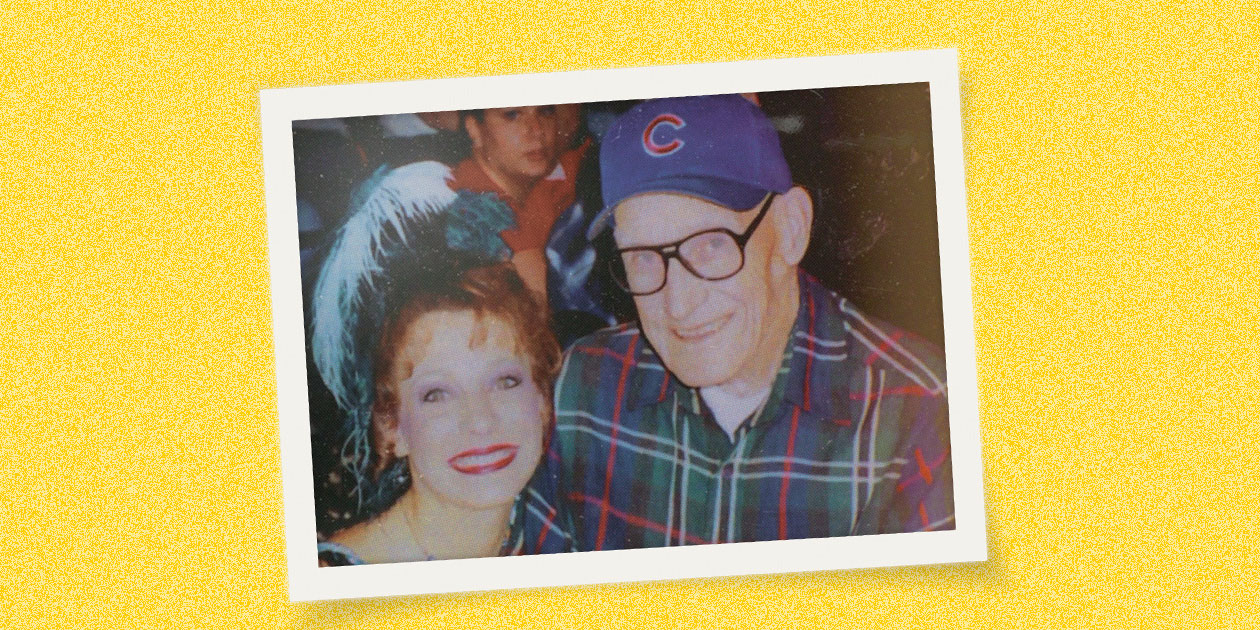 PHOTO COURTESY STEPHEN V. NIELSEN
Dale Schroeder, pictured here on a rare vacation to Branson, Missouri, gave his life savings to help rural Iowans go to college.
Dale Schroeder grew up without a father during the Great Depression. For most of his young life, he couldn't afford a bed, let alone a college education.
Schroeder, a carpenter who worked for 67 years at Moehl Millwork in Des Moines, lived frugally until his death in 2005 at age 86. He left behind two pairs of jeans, a rusty truck, and one generous bequest that would forever change the lives of 33 Iowans.
According to his lawyer, Stephen V. Nielsen (88BA), Schroeder had saved nearly $3 million to help disadvantaged small-town Iowa students pay for college at one of the state's three public universities. "For him to have that kind of vision and put this plan in place was just extraordinary," says Nielsen. "You don't hear a story like this every day."
From 2005 to 2019, the Dale Schroeder Memorial Scholarship enabled 33 Iowans from towns with populations under 10,000 to attend the University of Iowa, Iowa State, or the University of Northern Iowa. Many of the recipients were first-generation college students. "There's no way Dale would ever know any of these kids," says Nielsen. "He was helping total strangers and trusting [the scholarship committee] to make good selections for him."
Every summer, Dale's Kids—as the scholarship recipients are known—gather at a restaurant in Johnston, Iowa, to support one another and exchange stories of inspiration. This past July, the meeting also garnered international media attention, including a segment on NBC's Today with Hoda and Jenna.
Although it was the last year of the scholarship, the impact of Schroeder's gift 15 years earlier continues to be seen. "I reflect back on how lucky I was to find Dale's scholarship and the wonderful people he trusted with his legacy often," says Tanysha Truax (16BA), who's now a practicing therapist. "I know that I wouldn't be where I am now without it and the experiences it afforded me."
---
Dale's Kids
How Schroeder's scholarships changed the lives of 10 University of Iowa students and alumni
Lisa Pelzer Asman (12BS) grew up on a farm in Armstrong as one of five children who "knew that if we wanted to go to college or pursue any dream, we had to make it happen for ourselves." When Asman's mother was diagnosed with acute myeloid leukemia in 2010, the scholarship enabled Asman to continue school while traveling on weekends to Rochester, Minnesota, for her mom's treatment. The UI integrated physiology graduate is now an optometrist in Ankeny, Iowa.
Julia Grover Christ (15BSE), of Independence, graduated from Iowa with a degree in biomedical and cellular engineering and works as a research assistant in the lab of James McNamara, UI associate professor of internal medicine.
Jenna Herr (13BBA), of Centerville, grew up in a single-parent home after her mother was incarcerated and became a mom herself at age 16. With the mentorship of the scholarship committee, Herr became a first generation college graduate and now works as a senior risk and compliance specialist at the Kearney management consulting firm in Chicago.
Blake Johnson (16BS), of Strawberry Point, who graduated from the UI with a degree in human physiology, is an MD and PhD student at Johns Hopkins University in Baltimore, where he works in a research lab.
Benjamin Kopp (12BSE, 17MBA, 17MD), of Anita, whose mom died when he was 13 after a 10-year battle with cancer, says the scholarship showed him "the enormous impact one person with little education and a modest income can have by living for others." He is currently in his third of five years of orthopedic surgery residency at the University of Texas-Austin.
Grant Lehmann, a UI College of Dentistry student from Hampton, is chair of the Iowa American Student Dental Association and treasurer of the Class of 2021.
Kayla Hoogendoorn Myers (17MPH, 17PHR) of Sheldon, a UI public health and pharmacy alumna, is a resident in emergency medicine at Northwestern Memorial Hospital in Chicago.
Joseph Reed (18BS), of Sumner, graduated from the UI with a degree in human physiology.
Tanysha Truax (16BA), of Newhall, was raised in a single-parent household and never thought she'd be able to afford college. Now she holds degrees from the University of Iowa and Vanderbilt University and recently began practicing as a therapist. "The UI offered so many opportunities that I would've never had access to otherwise," she says. "I was able to travel, work, play, gain lifelong friends, and learn more about myself in those four years. None of this would have been possible without Dale Schroeder's loving heart."
Katelyn Wheeldon (16BBA), of Sigourney, a first-generation college student whose family struggled financially after a fire nearly destroyed their scrap metal and used car business, is now a financial and accounting consultant at Riveron business advisory firm in Chicago.