Iowa's first-in-the-nation caucuses provide unique learning opportunities for students.
As the nation gears up for the 2020 presidential election, candidates are already crisscrossing Iowa, with many stopping by the UI campus to interact with students, faculty, and staff. It's an exciting time for Iowans, who are taking full advantage of the opportunity to get up close to candidates most Americans only know from televised debates or national news coverage.
For many Hawkeyes, the Feb. 3 Iowa caucuses provide a chance to form new opinions about presidential hopefuls and see democracy in action. As in years past, they may even help some UI students launch careers in political journalism, activism, polling, and communications.
The UI offers many educational opportunities, and in 2020, those include a front-row seat to the nation's first caucuses, political intrigue galore, and a chance to watch as our nation's future unfolds. It's an important moment in U.S. history, and these Hawkeyes are eager to soak up every second of it.
---
The Reporters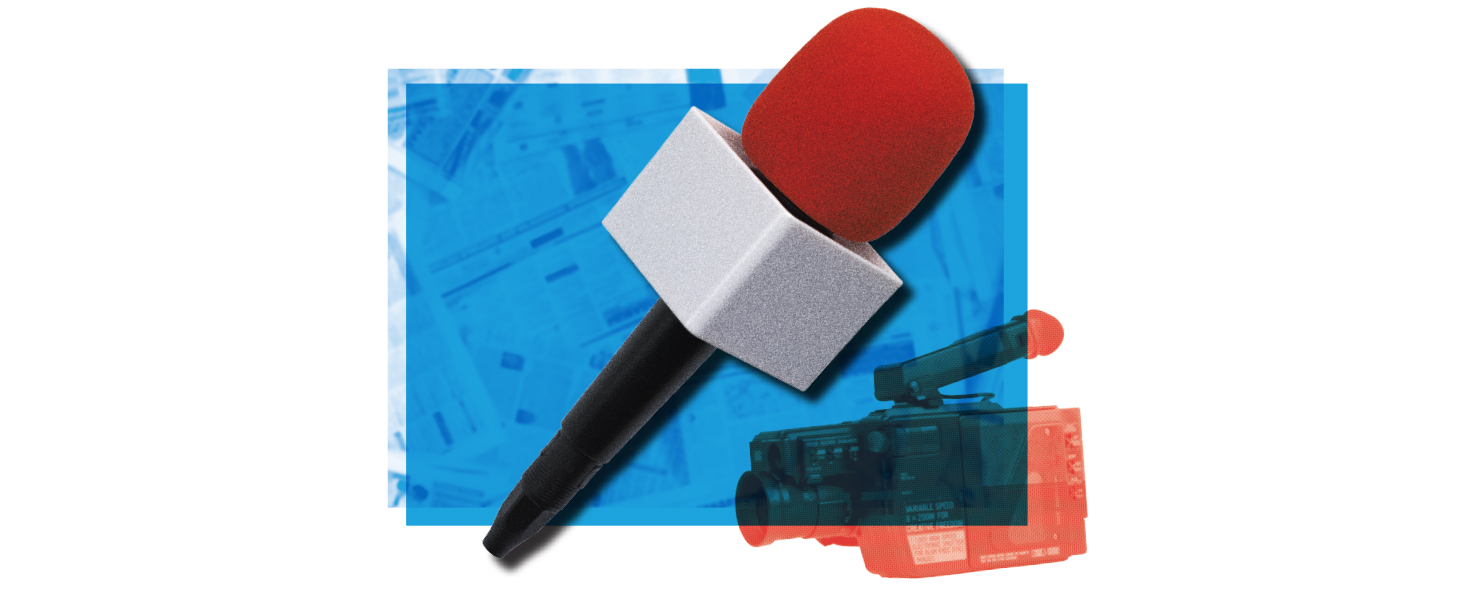 For Daily Iowan political editor Sarah Watson and assistant political editor Julia Shanahan, the lead-up to the Iowa caucuses offers a journalism experience no classroom can mimic, including rubbing shoulders with correspondents from The New York Times and securing candidate interviews in extremely competitive situations.
"When I stand in press gaggles with national news outlets, I'm confident in shouting questions over experienced journalists," says Shanahan, a junior from Naperville, Illinois. "I have also been able to learn a lot while on the job from listening to how seasoned reporters are asking questions and interacting with people."
With help from the donor-funded Ethics and Politics Initiative that supports in-depth political reporting at the UI, Daily Iowan reporters came face-to-face with nominee hopefuls at this past summer's Iowa State Fair, a popular stop for candidates that's steeped in tradition.
"It's so much fun to see presidential hopefuls walking around eating fried food on a stick while also interacting with everyday Iowans," says Watson, a junior from DeWitt, Iowa. "On TV, politicians seem larger-than-life, but in person, you realize they are just people going through a very intense job screening process."
So far this presidential election cycle, members of the Daily Iowan political team have interviewed Sen. Cory Booker, Mayor Pete Buttigieg, Rep. Tulsi Gabbard, Sen. Bernie Sanders, Sen. Elizabeth Warren, and entrepreneur Andrew Yang. They've written dozens of stories for the student-run newspaper's website and print editions, as well as recorded interviews for DITV and the new Cloakroom political podcast.
In addition to lessons in journalism, students have also learned about the role of the Iowa caucuses in the larger U.S. election system. "When I was growing up, my parents never engaged in the caucuses or party politics, so I never knew how easily Iowans could access presidential hopefuls in the caucus cycle," says Watson. "Learning about the culture surrounding the Iowa caucuses, and how invested many Iowa Democrats and Republicans are in laying the groundwork for the future presidential nominee, is absolutely fascinating."
---
The Photojournalist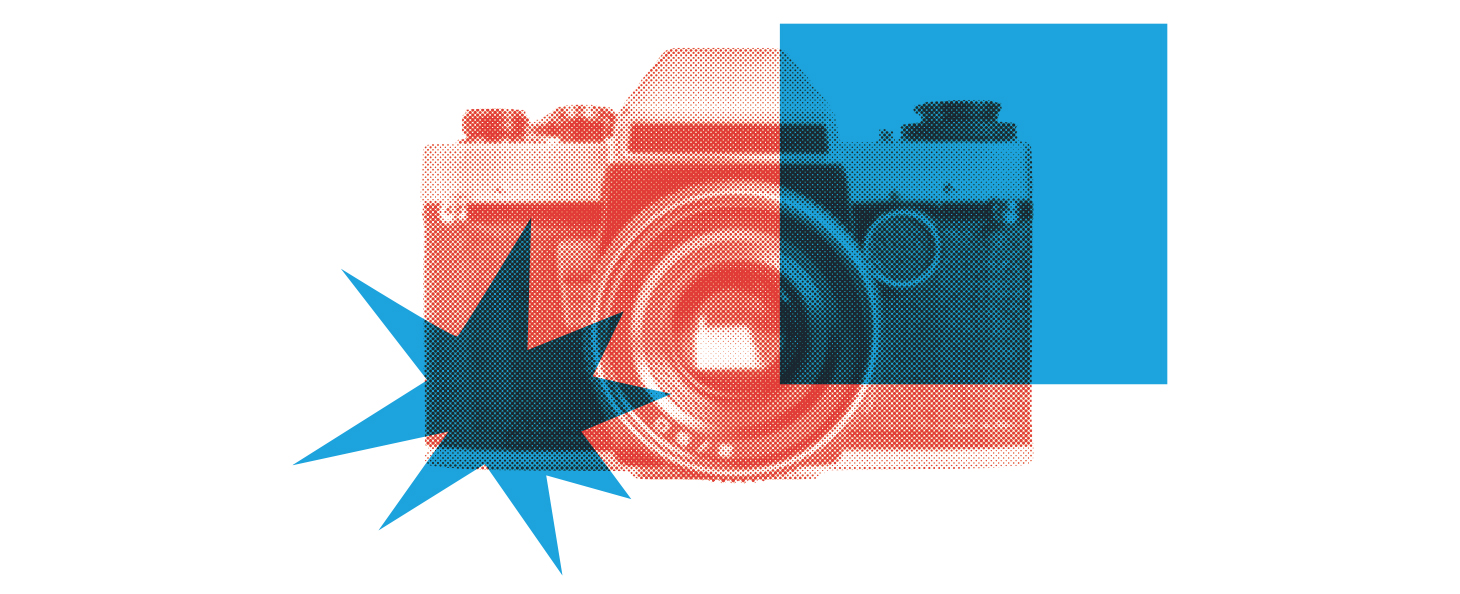 Sen. Kamala Harris hugging a young fan. Sen. Joe Biden grilling steaks with a smile. Sen. Amy Klobuchar dancing with supporters amid a sea of signs.
Daily Iowan photo editor Katie Goodale knows a good visual story when she sees one, and these were a few of the images she captured for the paper while covering the Polk County Democratic Steak Fry this past September in Des Moines.
This year, the fry drew its largest crowd ever, with 12,000 attendees and 17 Democratic presidential hopefuls. "It was one of those assignments where I was exhausted and soaked with sweat at the end of it, but also so excited about the work I was doing," says the UI junior, who works with fellow photo editor Shivansh Ahuja to find the best shots. "It reminded me that I truly love my job."
Goodale grew up in Woodbine, Maryland, not far from Washington, D.C., but says she's never experienced politics the way she has in Iowa. She loves that Iowans can meet so many candidates as part of the caucus runup and that residents take their role in the presidential election seriously. "I have never been to a place that is as politically active as Iowa," she says. "It's an exciting thing to watch both as a citizen and a journalist."
A photo Goodale took at her first political event—a Mayor Pete Buttigieg rally at the Airliner bar and restaurant in downtown Iowa City—recently was featured in the Newseum, a museum dedicated to the First Amendment and journalism in Washington. With her East Coast roots, Goodale says she feels proud that some of her Iowa caucus work was on show near her hometown. "To have my work recognized in the Newseum really did mean the world," she says. "It's such a prestigious thing, but [D.C.'s] also my home."
---
The Predictors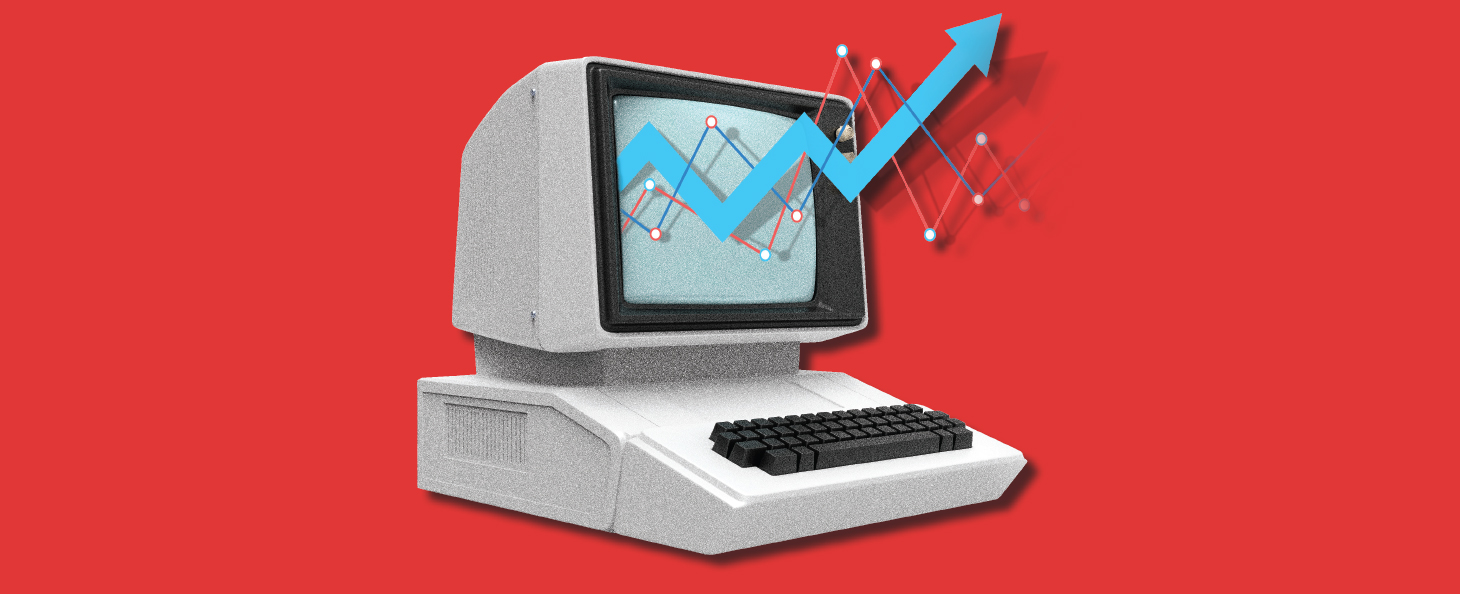 Forecasting presidential election results is tricky business, but the UI is home to two election prognostication instruments recognized nationally for their accuracy.
The Hawkeye Poll and the Iowa Electronic Markets, run out of the College of Liberal Arts and Sciences and the Henry B. Tippie College of Business, respectively, are famous for their presidential predictions, but they also provide students with unique experiences.
The Hawkeye Poll gives political science undergraduate and graduate students the chance to create polling questions about topics such as reproductive policy, criminal justice, universal basic income, and the Electoral College. Undergraduates call as many as 9,000 Iowa households, analyze the responses, and write press releases about poll results. "Although the primary purpose of the Hawkeye Poll is to encourage student learning, it has gotten a lot of attention because of its use of students to make survey calls and because of its geographical location in Iowa," says Jielu Yao (18MA), a political science graduate student teaching this year's Hawkeye Poll class. "Everyone wants to know what Iowans are thinking."
"Everyone wants to know what Iowans are thinking." - Jielu Yao
Fans of the Hawkeye Poll include FiveThirtyEight, a news website with a reputation for the accuracy of its opinion poll analyses, which nevertheless was among the majority of high-profile media outlets off base with the 2016 presidential results. The Hawkeye Poll and Iowa Electronic Markets—an internet-based teaching and research tool that allows students and the public to buy interest in "contracts" for their favorite candidates—also predicted incorrectly in 2016, but organizers say that only added to the drama of the election and the excitement of participating in national politics.
Including the most recent presidential election, the Iowa Electronic Markets' average prediction error has been 1.28 percentage points, says Thomas A. Rietz (88PhD), a professor of finance who helps run the futures market. "We were a little less accurate than our historical average in the last election, but in some ways the volatility in the last election made it even more interesting to many students," he says. "Through the IEM, traders come to understand the volatile nature of American politics, while they also learn about option pricing and investments."
The Iowa Electronic Markets, or IEM, is a group of real-money futures markets operated by the University of Iowa Tippie College of Business. The IEM was created to teach business, economics, and technology concepts in a hands-on environment, while providing faculty researchers a rich source of data and the public with a valuable forecasting tool.
---
The Strategist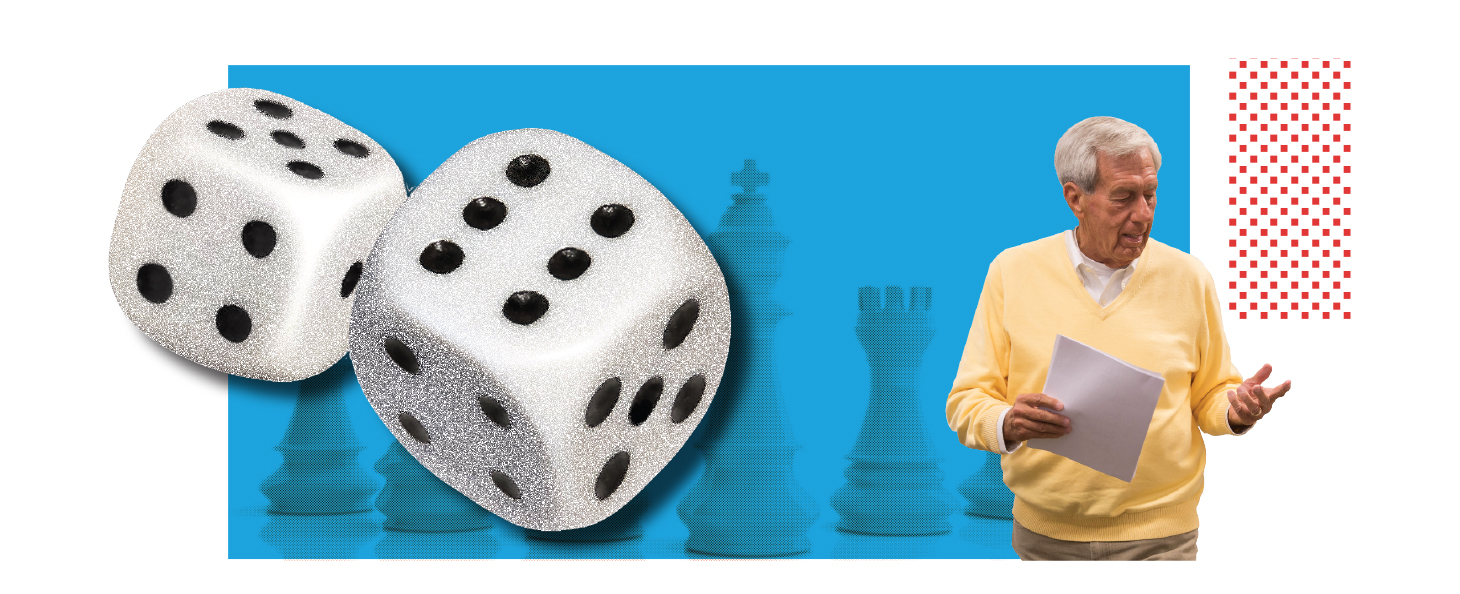 Joe Gaylord
Joe Gaylord (67BA) has helped get more candidates elected to local, state, and national seats than probably anyone else in the nation; he's even helped a few candidates win the White House. But when Gaylord shows up on the UI campus every fall to teach a campaign management course (he reckons he's taught 15 courses over the years), few students are aware of his star status.
Then he starts talking about the political leaders he's rubbed shoulders with during his 50-year career—which started with a job as field director for the Iowa Republican State Central Committee right out of the UI, and ended with a post as executive director of the National Republican Congressional Committee in Washington—and students perk up.
"The ripple effect of so many UI alumni going into politics is huge; we're everywhere." - Joe Gaylord
"What I tell students is that if they really think the situation in our country is messed up, then they need to get involved to help fix it," says Gaylord, who is president of the political science department's alumni advisory board. "A lot of them do exactly that: They end up taking jobs with campaigns and going on to do important work in politics. A couple of years ago, I had the Hillary Clinton campaign chairman for Johnson County as a student in my class."
Although he's retired from campaigning, Gaylord still has connections in the political world, and he regularly brings successful campaign strategists to campus. But the introductions don't stop there. Gaylord works as a political matchmaker, connecting students with campaigns from both parties.
"I like to think that my little class is a springboard to greater things," he says. "If you really do want to do either politics or political journalism, with the caucuses and the huge number of politicians who come through Iowa, this is a great place to start. And the ripple effect of so many UI alumni going into politics is huge; we're everywhere."
---
THE SOCIAL MEDIA EXPERT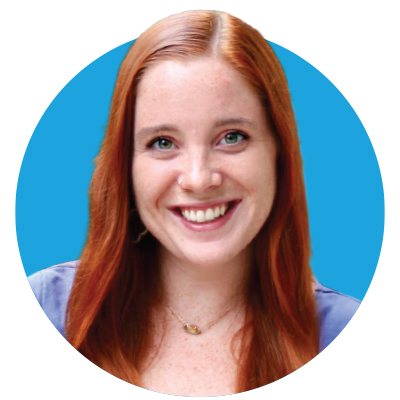 Social media has never been more important to candidate awareness. President Donald Trump makes headlines by using Twitter to rally his base and lambast his adversaries, and so now more than ever, if a candidate can't master communication in 280 characters or less, they might as well pack it in, says Lindsey Allemang, a graduate teaching assistant for the UI's Introduction to Social Media & Politics class.
"Trump's use of Twitter has strongly influenced how other candidates use the platform," she says. "We can expect candidates to use the platform to engage in debates with opponents and conversations with voters, rather than only relying on more traditional outlets for those interactions. Candidates would also be wise to consider who is on social media and what they are looking for. Social media is the best way to reach younger constituents who have ditched television and traditional media. A strategically timed and crafted social media presence can change everything."
---
The Campaign Workers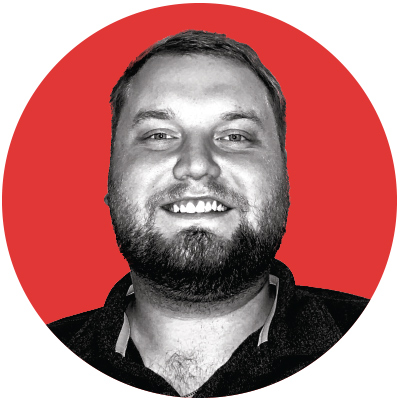 As head of the UI College Republicans group, senior Joshua Werges is focused on one thing: President Donald Trump's re-election.
Relying on a grassroots campaign of phone-calling and door-knocking, he and the College Republicans recruit members to help in this effort.
Werges is from Garnavillo, Iowa, and his family has been involved in politics for as long as he can remember. "I've had opportunities to shake hands with senators and even hear current presidents speak," says Werges. "All from growing up in a small town in Iowa."
This early exposure to caucusing, fundraising, and door-knocking is one of the big reasons Werges is wild about politics. "I'm the weird kid who loves history and government classes and likes answering campaign phone calls," he says. "I love looking at election history and polls, along with the results of country-wide elections."
Campus Republicans are waiting for the Democrats to pick their nominee, and then they'll launch their counterattack, says Werges. "Trump has had record-breaking fundraising efforts and no real opponents on the Republican side to spend it on," he says. "This money will be used heavily next summer after the Democrats pick a candidate. I can't wait."
---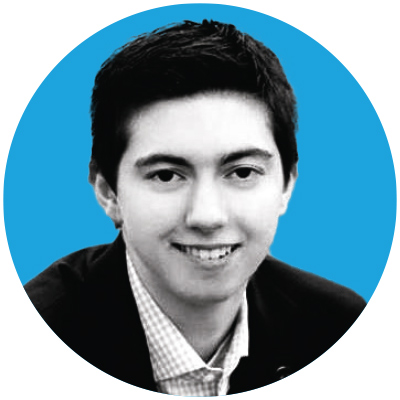 John "Jack" Kamp leads the UI College Democrats, a student group that advocates for many of the Democratic candidates who have passed through Iowa City in recent months. In the days before presidential hopeful Sen. Cory Booker's visit to campus in October, students used chalk to write on sidewalks and promote the rally.
Kamp says student involvement in politics and government is more important than ever. "Due to the silence and lack of activism on the part of the older generations in regard to climate change, the task of advocating for the environment has fallen to younger generations," says the UI junior, who attended Swedish climate activist Greta Thunberg's rally in October in Iowa City. "I don't see this phenomenon ending anytime soon."
As the Iowa caucus grows nearer, Kamp and other campus Democrats are looking for more ways to help their party. UI Democrats recently hosted an Iowa caucus information session to familiarize students with the process, and members are actively canvassing for candidates in Iowa communities.
Kamp says his experience as a young Democrat on the UI campus has motivated him to pursue a legal career. "I want to be an advocate for equality, and I intend to make this my life goal," he says.
---
The Engaged Citizen
PHOTO: JOHN EMIGH
Shayna Jaskolka
Shayna Jaskolka is passionate about politics, as anyone can see from the pins on her blue denim jacket, which she calls her "protest jacket." She wears it to every political event she attends, and after a chance encounter with Sen. Cory Booker in Iowa City, she now calls it her signature jacket.
"Sen. Booker was signing autographs, and he asked if he could sign my jacket," says the UI first-year student from Iowa City. "I said yes, but then I sort of regretted it because I wear the jacket to work, and with the signature it looked sort of sloppy. But then I remembered that I was meeting Sen. Elizabeth Warren the next day, and so it became my signature jacket."
"I am probably the biggest political junkie I know." - Shayna Jaskolka
Since then she's added other signatures and plans to get more as the 2020 presidential race ramps up. But Jaskolka isn't just in it for the Sharpie scribbles; she also uses her encounters with presidential hopefuls to pepper them with questions about national and international challenges (gun control and the Israeli-Palestinian conflict are two of her favorite topics).
"I am probably the biggest political junkie I know," says Jaskolka. "I have literally every single reliable news source app on my phone so I can get every bit of information. I believe it's important to talk with the candidates one-on-one so you can get a feel for how they interact with people. They are like celebrities to me; I look up to them, and I hope to be one of them in the future. I hope to end up in the White House."
Will the denim jacket come too?
"Absolutely," says Jaskolka. "I'll wear it with pride."