Five questions with the university's go-to politics expert.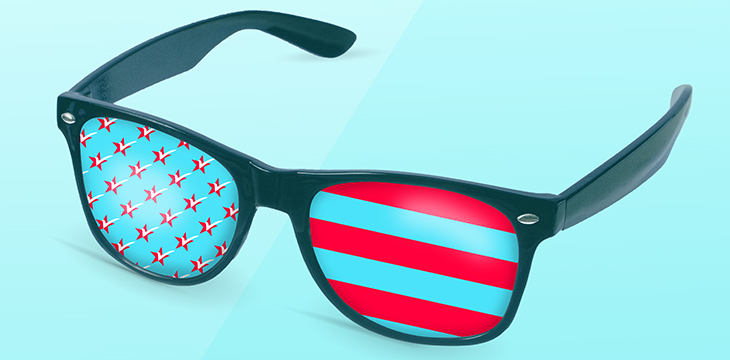 When national media outlets need an insider's perspective on the political circus that is the Iowa caucuses, they call Tim Hagle. The UI political science professor studies Iowa's role as the first state in the nation to test the herd of presidential hopefuls, and he's a go-to analyst for reporters when the spotlight swings to the Hawkeye State every four years. Although we're still a long way from the Feb. 3 caucuses, candidates have already been stumping for months in Iowa City. Iowa Magazine recently spoke with Hagle to collect his early thoughts on the 2020 race.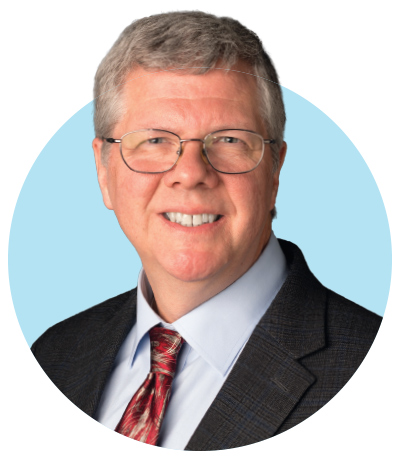 PHOTO: JUSTIN TORNER/UI OFFICE OF STRATEGIC COMMUNICATION
More Caucus Analysis from Tim Hagle The UI professor blogs about the Iowa caucuses at medium.com/@ProfHagle. Follow him on Twitter under the handle @ProfHagle.
Should Iowa remain the first in the nation to hold caucuses?
This is a question that gets thrown around every four years, and I spend a lot of time defending us. Iowa is important because even though we're a smaller state and might not demographically match the rest of the country—particularly with Democrats—we understand what the issues are. For candidates—especially those who are already officeholders—they're out there meeting real people, and not just in the little bubble that's around them. Those of us in flyover country think that you need to understand what motivates the average voter, and it's not what goes on in the Washington, D.C., political bubble.
How important is Iowa to a candidate's chances of winning the nomination?
We talk about how there are basically three tickets out of Iowa. You don't have to win, necessarily, but you have to finish in the top three, which gives you enough momentum to go on to New Hampshire and South Carolina. That's what makes Iowa so important—you have to show you can put together a campaign. We've seen people come in with a lot of money, expectations, and name recognition, but if they can't put together a grassroots organization, they're not going anywhere when it's time to win a national election.
What are the big storylines this time around?
Unlike four years ago, when the larger number of candidates was on the Republican side, all the action will be on the Democrats' side. It'll be a wide-open race this time. So a lot of the issues we're hearing have to do with what Trump has done, and that's no surprise. The out party is always going to complain about the incumbent, whomever that happens to be. What's interesting is some of the Democratic candidates have signed on to big idea kind of things like Medicare for all and the Green New Deal, but the major complaint from many Republicans is, "Can you really afford this?"
What do you frequently have to explain to the media about Iowa politics?
One question I often get, particularly from national reporters, is, "Is Iowa still a swing state? Is it a red state or a blue state?" I keep telling them that it's purple. It goes a little one way in one election, then a little the other way the next because it's that large group of "no party" voters, which is currently about 37 percent of our registered voters, that decides everything. That's something candidates have to be careful about, because you can't base your message on just one group in your party.
How do UI students benefit from Iowa's prominence in the nomination process?
This is one of the things I sell to students here: You have a unique opportunity in Iowa not just to meet candidates who could be the president of the United States, but to get that experience working with people and organizing a precinct. A lot of students have gotten jobs as field reps, and if their candidate wins the general election, there might be an opportunity to go to Washington, D.C. You don't necessarily have to go on to a political career—you can take that experience and go into a related field like public relations.