While at the Iowa Writers' Workshop, Novuyo Rosa Tshuma (15MFA) wrote her critically acclaimed debut novel, House of Stone.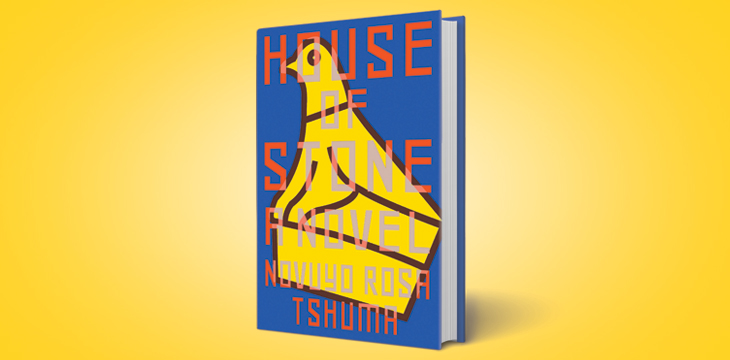 House of Stone by Novuyo Rosa Tshuma, W.W. Norton & Company, 400 pp.
Zimbabwe native Novuyo Rosa Tshuma arrived at the Iowa Writers' Workshop in 2013 well-acquainted with American culture. She grew up listening to Destiny's Child, watching American movies, and listening to her mother talk about her love of Oprah. Even so, the transition to life in the U.S. was anything but easy.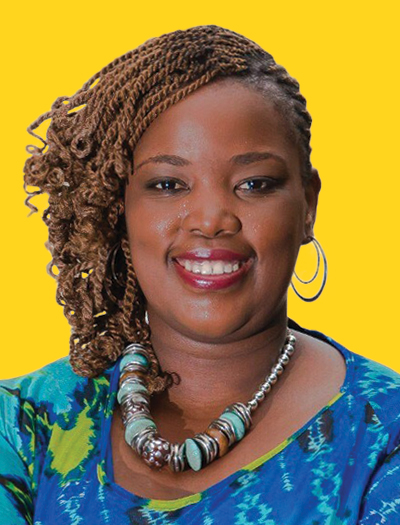 PHOTO: TRIBUTE NYON
House of Stone author Novuyo Rosa Tshuma
On her first day in Iowa City, Tshuma began to cry. She couldn't stop, and she wasn't sure what was wrong. Looking back, it's clear that the shock of finding herself on her own in a country at once so familiar yet so strange was too much. Tshuma was hospitalized for psychiatric treatment before eventually returning to school. She credits supportive advisers and classmates in the Workshop for ultimately helping her find her footing and an inspiring sense of community.
The next three years would prove to be some of the most productive of Tshuma's life. She wrote much of her debut novel, House of Stone, while a Workshop student, Maytag Fellow, and Teaching-Writing Fellow. Released earlier this year in the U.S. to critical acclaim, the sweeping novel weaves the story of a family's search for a missing teenage son with the complex history of war-torn Zimbabwe.
Tshuma is currently pursuing her PhD at the University of Houston and serves as fiction editor for the Bare Life Review, a journal for immigrant and refugee writers co-founded by fellow Iowa alumni Nyuol Lueth Tong (16MFA) and David Wystan Owen (15MFA). Iowa Magazine spoke with Tshuma by phone this past spring while she was in Berlin promoting House of Stone and working on a new novel, which will be set in Iowa City.
What inspired you to write about Zimbabwe's history?
I started it in 2011, when I was an undergraduate in South Africa. I earned degrees in economics and finance, but I was always writing. My family had moved from Zimbabwe in 2009 because things were quite unbearable there. But in South Africa I felt very unwelcome. Being Zimbabwean, there was a lot of stigma and humiliation and shame. I started reading up about Zimbabwe to answer the questions, 'Why did we have to leave?' and 'Why is home the way it is?' It took on a life of its own, and the more I read about our history, the more fascinating it was.
Why do you think the book resonates with people beyond your home country?
At the heart of it, it's a book about people. I was looking for the universal within the provincial, which is why I made connections between Zimbabwe's histories and other histories, like the Holocaust and India's very fraught birth. Salman Rushdie's Midnight's Children was an inspiration, and so was Günter Grass' The Tin Drum.
How did you arrive at Iowa?
I finished my economics degree, but it became clear it wasn't for me. I wanted to write, but I didn't know how to go about it. My friend who was in the MFA program at Cornell encouraged me to apply to MFA programs in the U.S. I had no idea how the MFA system worked, but I threw my hat in the ring and was fortunate.
How did your Writers' Workshop experience help you?
Those three years at Iowa were the most crucial time for the novel because it was a concentrated environment. I had the benefit of my fellow workshopees—Jamel Brinkley (15MFA), Fatima Mirza (15MFA), Garth Greenwell (15MFA)—we were all at the Workshop together, which was so exciting. It stimulated my ambition for the novel, and it became bigger and messier, but in a good way.