A retired professor shares how he escaped Nazi-controlled Austria and made a fresh start with UI mathematics.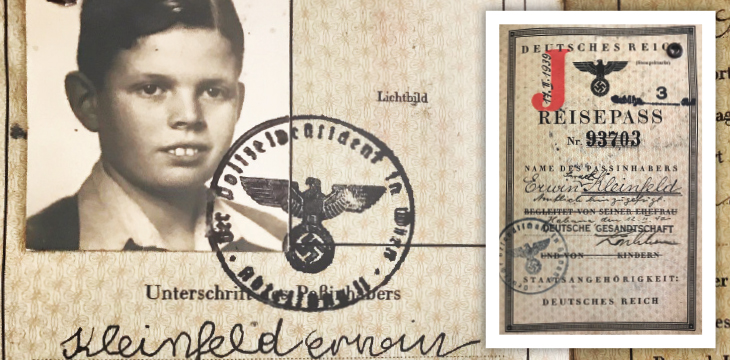 PHOTOS COURTESY ERWIN KLEINFELD
Erwin Kleinfeld remembers March 1939 like it was yesterday—the month his family fled Nazi-occupied Austria. But for 11-year-old Erwin and his family, the decision to leave everything behind had been building for years.
"Being Jewish was becoming more and more of a problem in Austria," says Kleinfeld. "It escalated when Adolf Hitler gained control in the 1930s. Hitler didn't invent anti-Semitism; he just exploited it."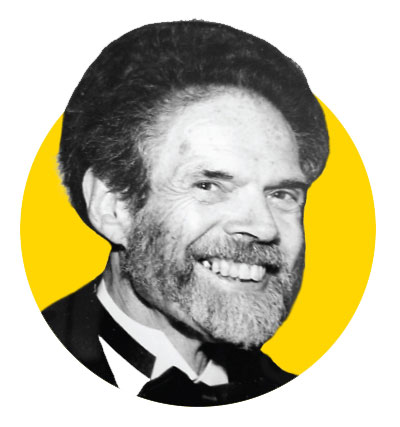 When Kleinfeld entered the fifth grade, he was kicked out of school for being Jewish. Shortly thereafter, Jewish-owned businesses became targets of anti-Semitism, and his uncles' fur coat shop in Vienna was destroyed. The uncles were subsequently sent to a concentration camp in Dachau, Germany.
"My father managed to get them out of Dachau, and I will never forget when they came home—they looked awful," says Kleinfeld. "At that point, we decided it was time to get out—while we still could."
Kleinfeld, his sister, and his parents traveled by train from Vienna to Hamburg, Germany, with a stopover in Munich. His brother stayed behind to help others escape and would successfully leave the country just before World War II began.
"When we arrived in Munich, the Nazis were beating Jewish people with clubs," says Kleinfeld. "We were very worried that we might be targeted, so we split up and met at the train station the following day. Luckily, we got on the train without any troubles."
From Hamburg, the family took a passenger boat that ultimately reached Havana in March 1939—just a few months before World War II broke out. One year later, they moved to the U.S., where Erwin demonstrated an aptitude for math.
Kleinfeld graduated high school at age 16 and spent two-and-a-half years studying engineering at Cooper Union College in New York before being drafted in 1945 at age 18. After completing basic infantry training, Erwin spent nine months in Berlin as part of the German occupation. Despite serving in the region he'd fled six years earlier, Kleinfeld wasn't concerned.
"When I arrived in Germany, I didn't notice any hostility," he says. "I wasn't afraid, but it helped that I had a rifle."
Following the war, Kleinfeld earned multiple degrees in mathematics and taught at Yale University, the University of Chicago, Ohio State University, Syracuse University, the University of Hawaii, the University of Indonesia, and the University of Iowa, where both he and his wife, Margaret "Peggy," lectured in the same department from 1968 until their retirement in 2002.
When his wife of 49 years passed away in 2017, Kleinfeld decided to make an outright donation and leave a gift to the UI Department of Mathematics in his estate. His cumulative gift, which is the largest ever to the department, will create the Kleinfeld Fellowship Fund to support UI math graduate students.
"I wanted to help students who already have discovered that they have some talent in mathematics and a strong preference for possible careers in mathematics," says Kleinfeld, who is now 91 years old and lives in Reno, Nevada. "I've had a very rewarding career. I'm grateful that I can do good for others. Iowa City was very good to us—for raising our children and for having an enjoyable career."