The Hawkeyes' heartwarming gesture inspires three friends to help Iowa's children.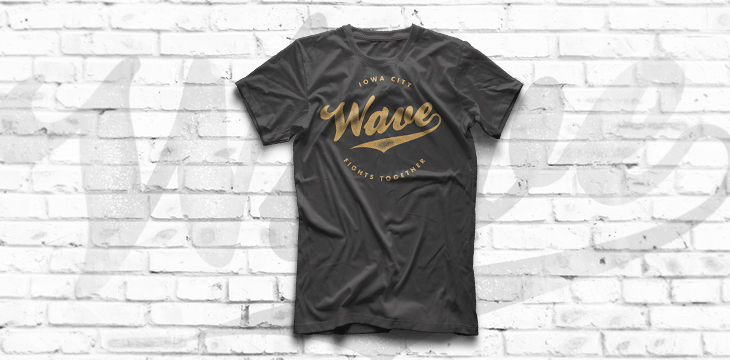 Three-year-old Genevieve Phillips was gravely ill when the ambulance rushed her from Des Moines to UI Stead Family Children's Hospital. She was suffering from hemolytic uremic syndrome, a potentially fatal condition that damages red blood cells and can lead to kidney failure. Thanks to a desperately needed blood transfusion, the UI's medical team saved her life—and as it turned out, some of those same doctors already had saved the life of another child whom the Phillips family knew.
Just one year earlier, former Miss Iowa Brooke Mickelson (03BA) had told Genevieve's mother, Meighan Phillips (08MBA), about the UI physicians who treated her son Hunter after he was born in 2015 with a rare genetic kidney disease. Says Phillips: "I never in a million years thought I would call Brooke up later and say, 'I know your nephrology team.'"
This connection inspired the two friends to join forces with another Des Moines-area philanthropist, Lori Willis, on a labor of love for Iowa's children.
Their idea sprang from a new Hawkeye football tradition, the Iowa Wave, which took the 2017 college football season by storm. At the end of every home game's first quarter, the fans inside Kinnick Stadium turned and waved in unison at the young patients watching from the new children's hospital across the street. "The wave is really special," says Phillips. "It's a visible sign of hope, and we saw an opportunity to do something more with it."
That's how the limited-edition Iowa Wave T-shirt—emblazoned with the slogan, "Iowa City fights together"—was born. The friends first hatched the plan in September 2017, and three weeks later, they were selling the shirts online and in select stores, with 100 percent of profits going to their cause.
By mid-December 2017, the group had sold all 23,000 tees and presented a check for $440,754 to UI Stead Family Children's Hospital, funding the Iowa Wave Shirt Pediatric Nephrology Research Fund, the Iowa Wave Shirt Child Life Fund, and the Adolescent and Young Adult Cancer Program.
When deciding how to allocate the proceeds, Mickelson and Phillips considered their own families' in-patient experiences. Says Mickelson: "We thought about what we needed then—and what would be most helpful to families in the hospital now."
In addition to assisting families, the donation also has inspired UI physicians such as Carla Nester, a pediatric nephrologist who says the money will allow her division to craft better treatment approaches for children with rare kidney disease. She says, "This surely will affect children both here in Iowa and across the nation."
That's why the three friends have come up with a new gold Iowa Wave shirt for fans to wear at the "Be Bold and Wear Gold" home opener in the 2018 season. Willis says they want to continue to leverage the power of the Iowa Wave for Iowa's kids. "When we stood in the hospital press box for the first time and looked down on that huge, empty stadium, I imagined what it must be like as a parent to see it filled with fans waving at your child," she says. "It would be breathtaking, emotional, and joyful, all at the same time."
For more on the shirts, visit http://theiowawaveshirt.org.