This past March, 225 UI students lent their time and talents to people in need nationwide.
Instead of relaxation, 16 Hawkeye Service Teams spent their spring break supporting underserved populations across the country. The trips—listed below—are part of the UI Leadership & Service Programs' year-round efforts to promote service learning, social justice, and community building.
---
Atlanta
Mission: LGBTQ+ rights
Community initiative: Supported organizations addressing youth homelessness, AIDS, substance abuse, and transgender issues.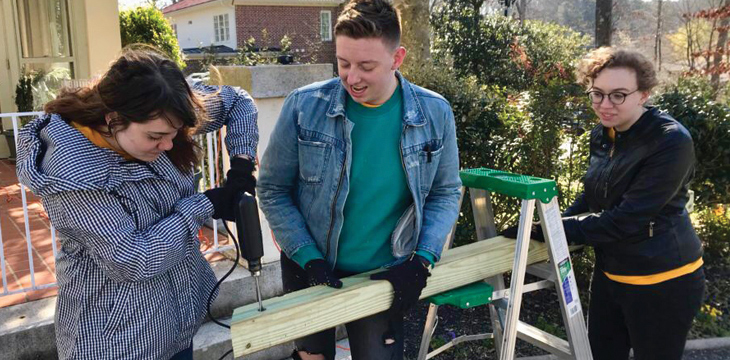 "Instead of being embraced with open arms, they were kicked out of their homes."
– Darian Thompson, a sophomore public health and pre-medicine major, on the struggles LGBTQ youth face when coming out
---
Biloxi, Mississippi
Mission: Youth health education
Community initiative: Partnered with an agency that provides economic security for women through affordable child care and job training.
---
Buffalo, New York
Mission: Urban development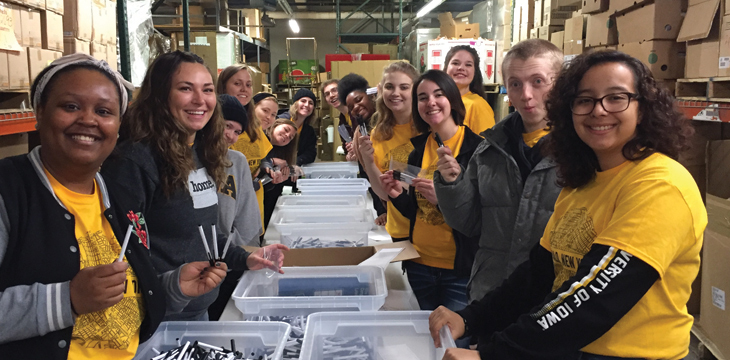 "This is the kind of opportunity every institution should offer to students; it provides someone with the knowledge to positively change their campus, their local community, and themselves." —Rebecca Lyons, freshman with an open major
---
Columbus, Ohio
Mission: Criminal justice system
Community initiative: Worked with organizations that address the needs of "at-hope" students who walk the fine line between school suspension and incarceration.
---
Dallas
Mission: Public health
---
Denver
Mission: Immigration (sponsored by UI Residence Education)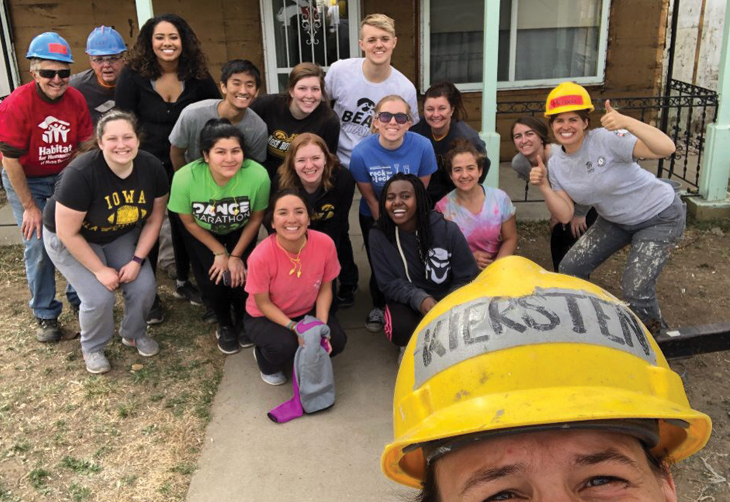 ---
Detroit
Mission: The arts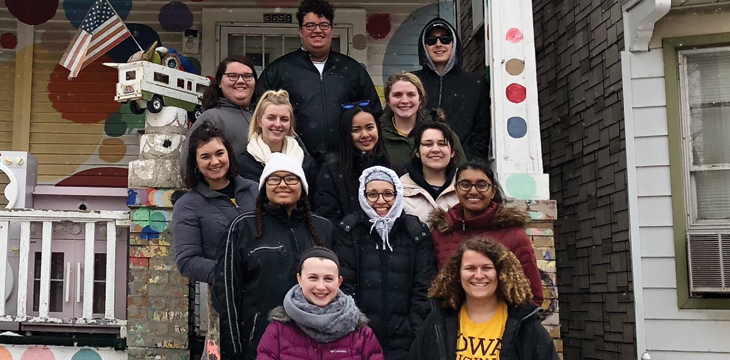 "The resilience and passion of Detroiters was clearly seen through art as they used these art forms to promote positive development in their community." —Anagha Inamdar, a senior majoring in human physiology
---
Indianapolis
Mission: Food justice (sponsored by UI Fraternity & Sorority Life)
---
Kansas City, Missouri
Mission: Youth education (sponsored by the UI Center for Advancement)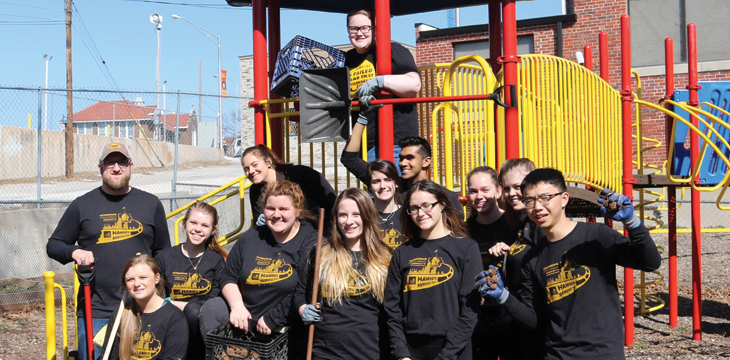 "It has reassured me that becoming an educator is what I am meant to pursue in my life, and that serving students is my true passion. I will hold so many fond memories of this experience, and it has pushed me to want to get even more involved in serving my own community, here in Iowa City." —Maddy Wagner, a sophomore political science major seeking secondary education licensure
---
Little Rock, Arkansas
Mission: Children's health (sponsored by UI Dance Marathon)
Community initiatives: Served a children's hospital, a child care center at a homeless shelter, and a domestic violence shelter.
---
Louisville, Kentucky
Mission: Public health
Community initiatives: Served at a food pantry, a shelter for HIV-affected individuals, and at a nonprofit for families affected by tobacco and alcohol abuse.
---
Memphis, Tennessee
Mission: Racial justice (sponsored by the Being Black at Iowa Project and UI Residence Education)
Community initiative: Sixteen UI minority students from the the Young, Gifted, and Black Living Learning Community; Hubbard Scholars; and Sista Speak created community with others who have experienced similar struggles.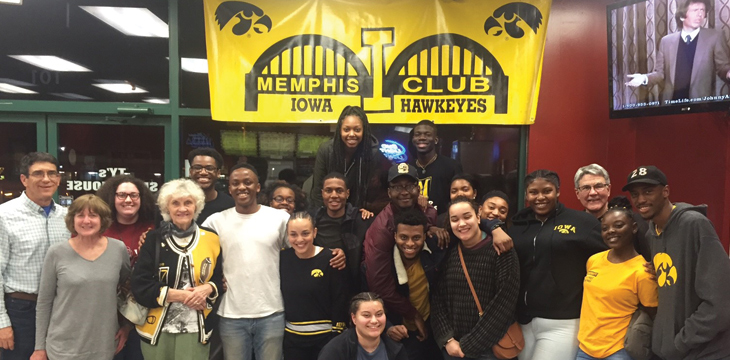 ---
Milwaukee
Mission: Housing (sponsored by the UI Certificate in Fundraising and Philanthropy Communication)
---
St. Louis
Mission: Education equity (sponsored by the UI Center for Diversity and Enrichment)
Community initiative: UI students from underrepresented populations worked with elementary schools largely composed of low-income and minority students.
"It was the most meaningful thing to me ever walking into a kindergarten classroom and having a little girl's face light up because we had the same hair." —KayLynn Harris, a junior English and political science major seeking a certificate in fundraising and philanthropy communication
---
Tulsa, Oklahoma
Mission: Food justice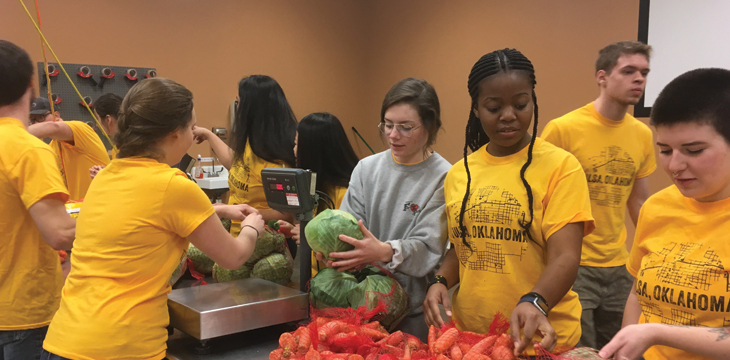 "The opportunity to meet all the patrons who came to the soup kitchen while we served there and hear their stories was beyond rewarding. This was a moment when my heart felt full, and I truly realized what it meant to serve with a community." —Alex Marti, a sophomore majoring in Chinese and human health and physiology
---
Washington, DC
Mission: Economic disparity (sponsored by the UI Tippie College of Business)
Community initiative: Explored business concepts by serving with and learning from nonprofits.
---