KRISTINA GAVIN BIGSBY (10BA, 10BM, 13MA)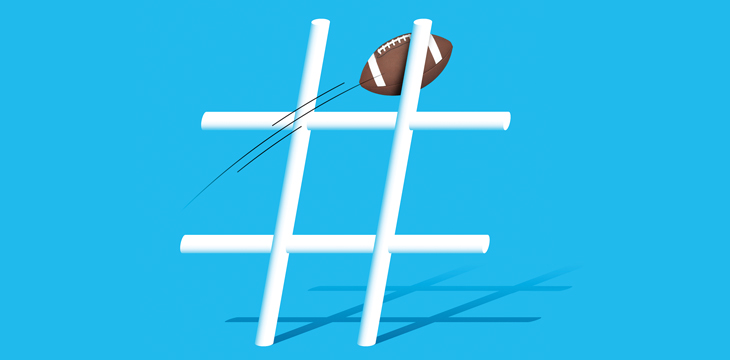 ILLUSTRATION: MATT CHASE
Dubuque, Iowa, native Kristina Bigsby advanced the inexact science of predicting high school football players' college choices through a previously overlooked channel: Twitter. The UI informatics Ph.D. student worked with her dissertation advisors, Jeff Ohlmann and Kang Zhao, to develop an analytical model that predicts with 70 percent accuracy where top high school football recruits will attend college. Soon after their research was published in the December 2017 issue of Decision Analysis and reported on by the Washington Post and USA Today, Bigsby received interest from national recruiting companies and Division I football programs.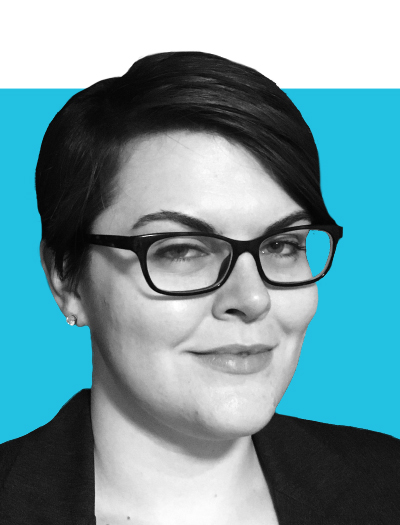 PHOTO COURTESY KRISTINA GAVIN BIGSBY
HOW DID SHE GET STARTED?
After earning bachelor's degrees in music performance and English, Bigsby worked at a public library before pursuing a master's in library science. "It wasn't until my master's degree that I learned anything about computers," says Bigsby. She quickly excelled and was recruited into the informatics program.
Gaining interest in sports as a sousaphonist in the Hawkeye Marching Band, Bigsby decided to focus her dissertation on college football. In August 2015, Bigsby scraped online data on 2,644 high school athletes in the class of 2016, including the timing of scholarship offers, visits, commitments, and de-commitments. Bigsby also obtained the recruiting schools' locations and academic and football team rankings. Through Twitter, she gathered monthly reports on athletes' profiles, friend and follower lists, and tweets to observe changes in their social networks before commitment. After signing day in February 2016, Bigsby discovered Twitter usage was the third-highest predictor of school choice behind whether the athlete made an official visit to the school and the proximity of their home to the school.
In addition to helping college recruitment, Bigsby believes her research results can be applied to fields beyond athletics as more data becomes widely available. "Networks matter," she says. "College sports is a good natural laboratory to look at other types of problems because we have so much data."
WHAT'S NEXT?
Bigsby is further analyzing athletes' Twitter posts to predict if certain topics affect the number of offers they receive. She's also interested in making more connections with college coaches to expand the scope of her research beyond public information, including personal ties a recruit has with a school. Bigsby, Ohlmann, and Zhao plan to share data with a couple colleges and tailor their predictions to those schools.
Upon earning her Ph.D. this month, Bigsby also hopes to teach undergrad analytics—and if the right opportunity presents itself—help a college football team in its recruiting efforts. "Spreading the gospel of data," Bigsby says, "that's my goal."