Meet Arlene Roberts Morris, 48BA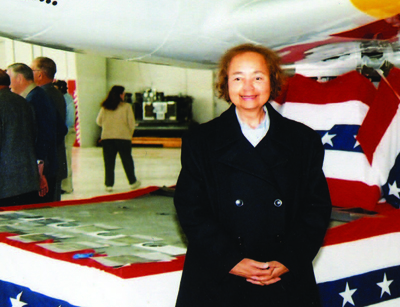 In the summer of 1945, on break from her studies at the University of Iowa, Arlene Roberts Morris applied for a position as a typist at the University of Chicago's School of Metallurgy. She had no idea she was about to become part of World War II's Manhattan Project to develop the atomic bomb.
Every day throughout that summer, Roberts Morris typed complex formulas and instructions on paper that resembled aluminum foil. Although she couldn't understand the complex material, she recognized a few famous scientists' names. About the time she was to return to Iowa City, she was called into a meeting where she learned the truth about her mysterious work. The news surprised not only the secretaries, but also many scientists and physicists working at the school.
"Some of them cried because they recognized how dangerous it was," recalls Roberts Morris, 48BA, a native of Moline, Illinois. "It shocked me; I didn't fully understand what they were going to do with the information—only that it would be applied during the war."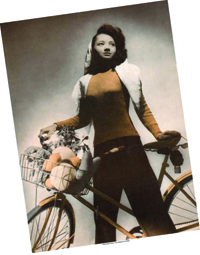 Along with the rest of the world, Roberts Morris found out on August 6, 1945, when the U.S. dropped the nuclear weapon on Hiroshima. The Japanese surrendered shortly after another bomb dropped on Nagasaki three days later. As she eventually discovered, those events prevented her future husband, former Army captain James Morris, 41BA, 49 JD [deceased], from joining the frontlines of a mainland invasion in Japan. Before she even met him, her family says, she likely saved his life.
Roberts Morris also has links to another famous aspect of World War II. She was the sweetheart of Captain Robert Williams, a decorated fighter pilot who eventually penned an award-winning manuscript for the HBO film The Tuskegee Airmen. Williams affectionately named his P-51D Mustang the "Duchess Arlene."
Roberts Morris finally met James Morris in 1946 in Iowa City, where they were both UI students. After they married in 1948 and moved to Des Moines, Roberts Morris stayed home for the next several years to raise her three sons—although she found time to participate in the "Know Your Neighbor" Panel, a group of women from different racial and religious backgrounds who traveled around Iowa speaking about tolerance.
After earning a master's degree in psychology from Drake University, in 1967 Roberts Morris became the first black woman psychologist to be licensed by the Iowa State Board of Psychology. She worked as a clinical psychologist for the Polk County Broadlawns Medical Center.
Even in retirement, Roberts Morris still stays busy. Currently a member of a writers' group, she's penning the memorable events of her life. Clearly, she has plenty of material.