The award-winning author shares how his Iowa Writers' Workshop experience sparked his new book.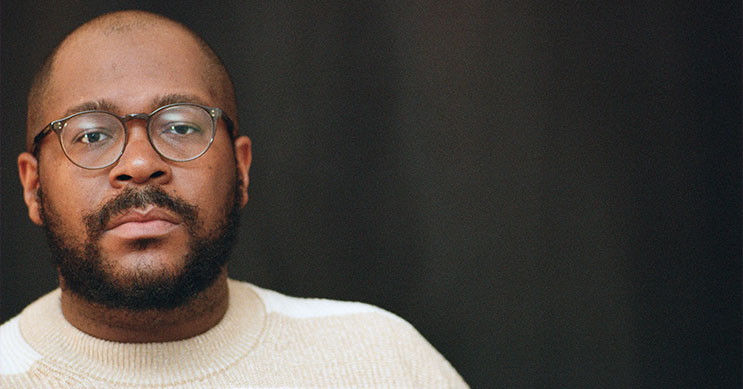 PHOTO: COURTESY BRANDON TAYLOR
Acclaimed author Brandon Taylor returns with The Late Americans, a novel that follows a group of friends in Iowa City on a journey of self-discovery.
Brandon Taylor (19MFA) is fascinated by college towns. The scientist turned novelist's acclaimed debut, Real Life, was inspired by his time in Madison, Wisconsin, where he was a doctoral student in biochemistry when he wrote the manuscript. His story of a gay Black chemist navigating a mostly white Midwestern university not only mirrored Taylor's life but changed it. The novel was shortlisted for the Booker Prize, and musician Kid Cudi purchased the rights to develop it into a film. Taylor followed that success with Filthy Animals, which was also largely set in Madison and won the 2022 Story Prize for the year's best collection of short stories.
Now Taylor returns with a new campus novel, The Late Americans, with Iowa City serving as the backdrop to the author's complex and intimate storytelling. The book opens with a scene inside the Iowa Writers' Workshop—where Taylor honed his craft after leaving the laboratory behind—and follows the entanglements of a circle of friends that includes poets, dancers, mathematicians, factory workers, and others who call Iowa City home, at least for now.
"I'm always interested in college towns because they are these incredible spaces that seem almost designed for people to come to them in great numbers and then for them to leave, also in great numbers," Taylor says. "I'm so interested in how that informs and shapes a community."
Taylor recently spoke to Iowa Magazine from his home in New York.
Growing up on a farm in Alabama, what sparked your early interest in science and writing?
I had a lot of cousins, but I was the youngest, so I always got left behind. I was very lonely as a child, and I would write little stories to entertain myself. I learned to read very early, and I would read my older brother's textbooks and my aunt's nursing home manuals. I became interested in science, and I would mix chemicals in our bathroom to make more efficacious cleaning products.
How does your science background inform your writing?
Science and writing are both means of discernment and ways of trying to understand some fundamental things about the world. Science taught me to be comfortable with contradiction and nuance. It taught me to ask better questions. It taught me to design systems of thought and to pursue them to their logical conclusions. All of those things are critical to writing in an engaging way.
How did The Late Americans take shape at Iowa?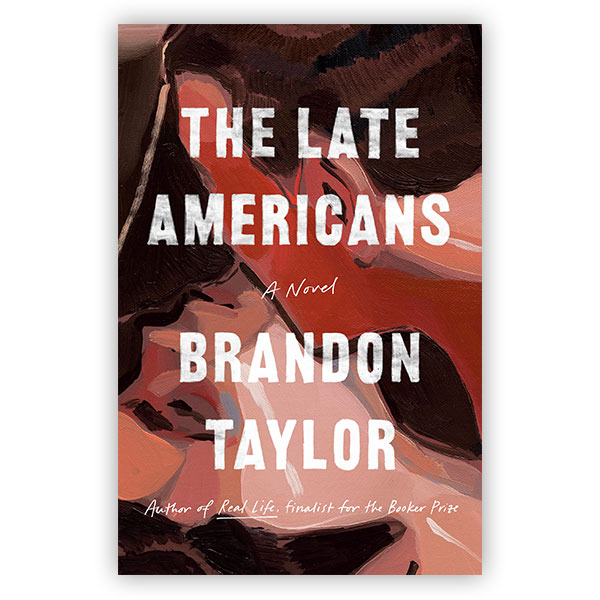 It started by wanting to write one short story about a workshop. As someone who was trained as a scientist first, I find writers a very fascinating subculture to interrogate. So it started out as a bit of a lark, and I was making fun of the characters in the story. But then it gradually grew to a point where I actually had a lot of sympathy for Seamus, who is one of the characters you meet in the first chapter, and his intense passion about poetry and art. The book opens in the workshop, but it quickly becomes about a group of people, some of whom are writers, some of whom are dancers, and some of whom have jobs and are living their lives.
What was your Iowa City experience like?
I came to the writers' workshop with this intention that I was going to be friends with everyone, and it was going to be like summer camp. That was very much not the environment I encountered. It was difficult for me. There are a couple classmates who I became quite close with, but the people I most interacted with were the writer Garth Greenwell (15MFA), who became a very good friend of mine, and Jan Weissmiller (79BA, 84MFA), the owner of Prairie Lights bookstore. I would go into Prairie Lights, and she would pull books of poetry down and send me up to the cafe to read them. I found socializing initially very difficult, but eventually I found my community.