Chilean climate activist Marcelo Mena-Carrasco works to stabilize global temperatures through methane mitigation.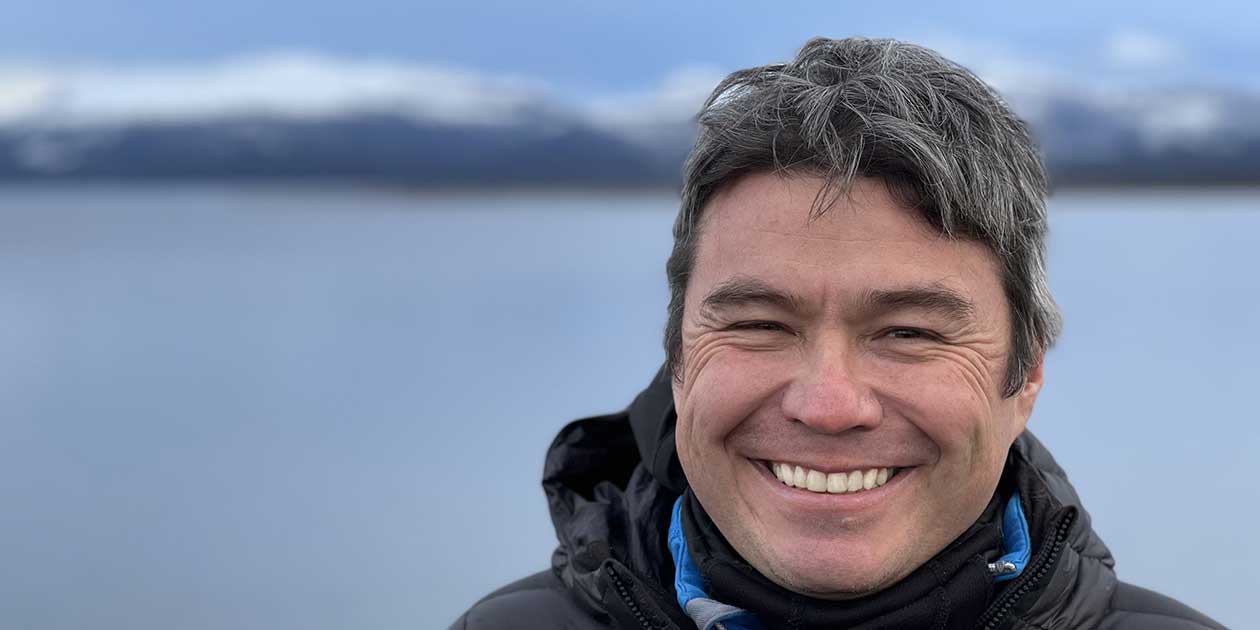 PHOTO: Global Methane Hub
Marcelo Mena-Carrasco, CEO of the Global Methane Hub and a former Chilean environment minister, has been named one of the world's top climate action leaders.
As a small boy growing up in Chile, Marcelo Mena-Carrasco (03MS, 07PhD) witnessed the impact of a nearby oil spill on the world around him.
"I remember touching a bird that was covered in crude oil and thinking how hard it was for the bird to get the oil scrubbed off," says Mena-Carrasco, who later moved to Iowa City while his father, Jaime Mena (84MS, 88PhD), pursued degrees in mathematics. "We saw firsthand the environmental problems—illegal dump sites and pollution—that impacted our community."
Mena-Carrasco was recently named one of Business Insider's 30 top global climate action leaders, and it was that oil spill that sparked his interest in tackling some of the toughest environmental issues of our time. That's why Mena-Carrasco came to Iowa to study civil and environmental engineering, where he learned more about climate change and participated in study abroad opportunities to teach grade-school children in Mexico about clean water. Mena-Carrasco also helped establish the Engineers for a Sustainable World student chapter and developed a Sustainable Systems course with professor Jerry Schnoor on pollution prevention.
"Through Engineers for a Sustainable World, I was exposed to highly successful, highly effective individuals who were fighting climate change," he says. "I also had the opportunity to shape the curriculum, because what I really wanted to do didn't exist in the early 2000s."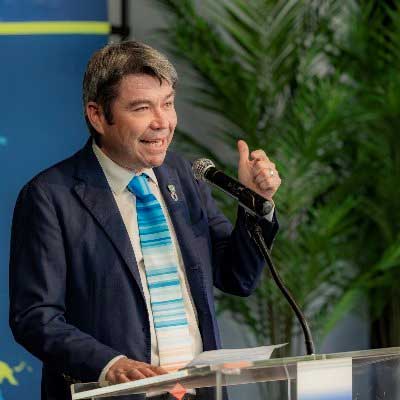 PHOTO: Global Methane Hub
Mena-Carrasco, who received the University of Iowa's Distinguished Young Alumnus Award in 2013, works with world leaders to address the climate crisis.
Mena-Carrasco has since moved back to Chile and spearheaded numerous environmental initiatives—including as the country's national adviser on air quality, where he crafted legislation to phase out coal power generation, created 45,000 square kilometers of national parks, and protected 1.3 million square kilometers of ocean. Now, as CEO of Global Methane Hub—the first-of-its-kind international alliance for developing and implementing methane reduction solutions—he's working on lowering global temperatures by focusing on energy, food, and waste.
According to Mena-Carrasco, the food system—including agriculture and waste—accounts for 60% of methane emissions. "Organic waste is generating huge amounts of methane in landfills, which are the largest sources of methane in the world," he says. "We need to be doing more organic waste diversion—through food banking and composting—as well as preventing food waste upstream. Because landfills are nearing the end of their operational life, we have good incentives to divert organic waste—helping to extend the life of landfills."
In 2021, Mena-Carrasco launched the Global Methane Pledge, with a goal of reducing global methane emissions and limiting global warming. More than 110 countries, including the U.S., have signed the pledge—with a goal of reducing methane emissions by more than 30% by 2030.
"If everyone meets their commitments related to CO2 emissions, we will decrease temperatures 0.1 degrees by 2040," says Mena-Carrasco. "We can decrease it to 0.2 degrees with a methane focus."
While some countries are making progress, Mena-Carrasco knows that to reach these goals, everyone needs to do their part.
"A lot of our methane emissions are based on what we buy—how much fuel you use, how much energy you use to heat and cool your home, and what you decide to eat every day," says Mena-Carrasco. "There are decisions you can take every day that can contribute to climate change, and we all have the opportunity to help reduce our emissions and become a lot healthier at the same time."