Exercise maintains key brain connections that could lower the risk of Alzheimer's as we age.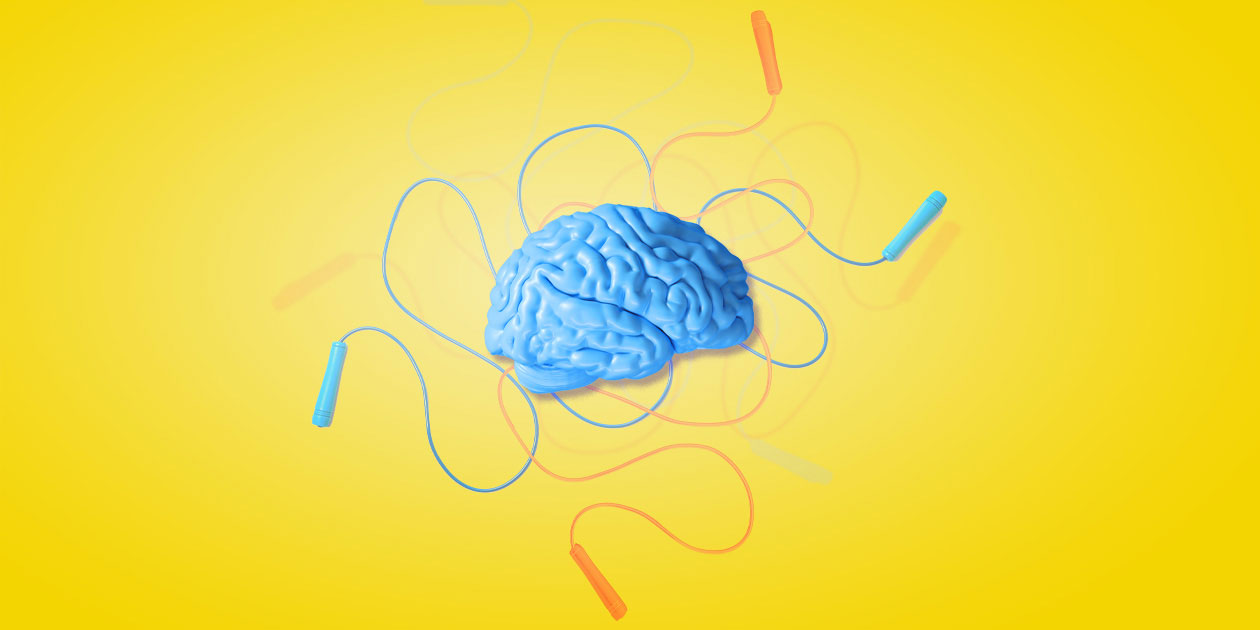 Michelle Voss understood the importance of mental toughness as a standout college tennis player. During practices at the University of Illinois, Voss would put herself through grueling workouts to prepare herself mentally for stressful matches.
Today, Voss directs the Health, Brain, and Cognition Lab at the University of Iowa and is a researcher in the Iowa Neuroscience Institute. While her days of Big Ten tennis are behind her, she's still keenly interested in how mental acuity intersects with physical activity. Voss's lab investigates how the brain changes throughout the lifespan, including how exercise can protect against age-related declines in learning and memory.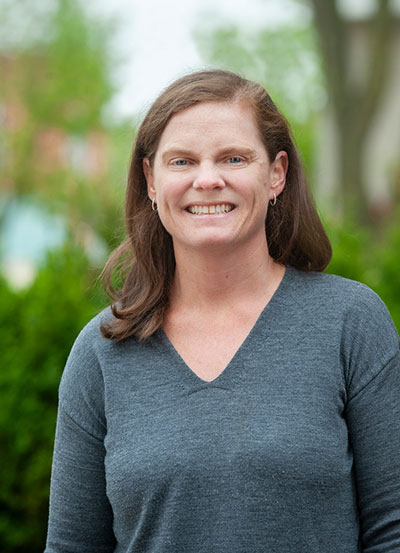 PHOTO: JILL TOBIN/UI COLLEGE OF LIBERAL ARTS AND SCIENCES
UI Associate Professor Michelle Voss
"We're continuing to live longer, but we're not delaying the onset of memory decline or dementia," says Voss, an associate professor in the Department of Psychological and Brain Sciences. "After age 65, your risk of Alzheimer's disease doubles every five years. More and more of our population is getting into that age bracket, but we're not slowing the onset of pathologies affecting the brain."
According to the Alzheimer's Association, more than 6 million Americans currently live with the disease. By 2050, that number is projected to rise to 13 million. Researchers have found, however, that there's one behavior we can all do to lower risk of Alzheimer's. Aerobic exercise—movement that increases your heart rate—results in improved thinking and memory and a reduced rate of dementia in older adults, studies show.
Voss's lab has demonstrated that physical activity helps maintain the networks in the brain that are important for memory and can be affected by Alzheimer's. The intensity of the activity is key, says Voss. By elevating the heart rate with exercise more vigorous than just a leisurely walk, the UI researchers see positive effects on maintaining neural connections and vasculature in the brains of its 55-and-older study participants. Voss has found that even a 20-minute workout at moderate intensity gives a short-term cognitive boost that is comparable to the baseline memory of that same person after three months of training.
When it comes to exercising for cognitive health, Voss says the key takeaway is that "something is better than nothing." Even just by choosing the stairs instead of the elevator or taking a short, brisk walk, our brains benefit. "Find something that gets your heart rate up and you enjoy doing," says Voss. "When you fit that into your daily routine, it starts to become a habit."
Ultimately, Voss says the goal should be to work up to 150 minutes a week of physical activity with an elevated heart rate, which is where the most cognitive benefits are seen. "But anything counts, even if it's just starting with 10 minutes a week," she says.