Isaiah Reaves recounts Betty Daniels Rosemond's work with the Freedom Riders in a new stage play.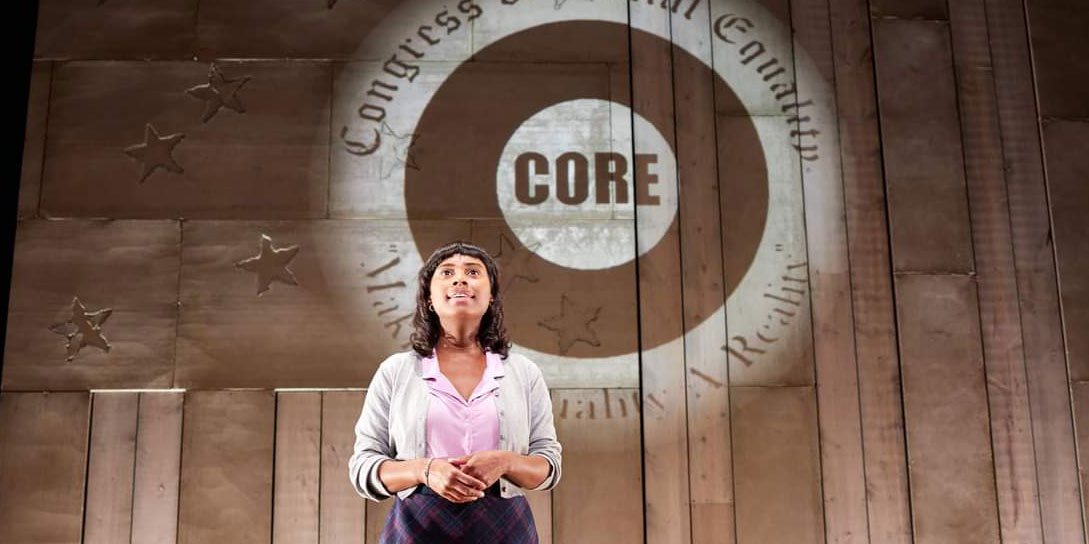 PHOTO COURTESY ISAIAH REAVES
Actor Samantha Russell portrays Betty Daniels Rosemond in Ensemble Theatre Cincinnati's production of I Shall Not Be Moved earlier this year.
Isaiah Reaves describes his grandmother as an ordinary woman who has done extraordinary things.
As a child, Reaves would listen in rapt attention as his grandmother, New Orleans native Betty Daniels Rosemond, told stories of risking her life at age 21 as one of the Freedom Riders—a diverse group of civil rights activists who traveled the American South in 1961 to protest the segregation of interstate buses and bus stations. Along the journey, Rosemond was spat upon and harassed; arrested for being Black at a whites-only counter in Alexandria, Virginia; and stranded alone in Poplarville, Mississippi, while being hunted by an angry mob. "She just decided 'I want to make a difference,'" says Reaves, "and I don't think she thought of [her activism] as anything other than her duty."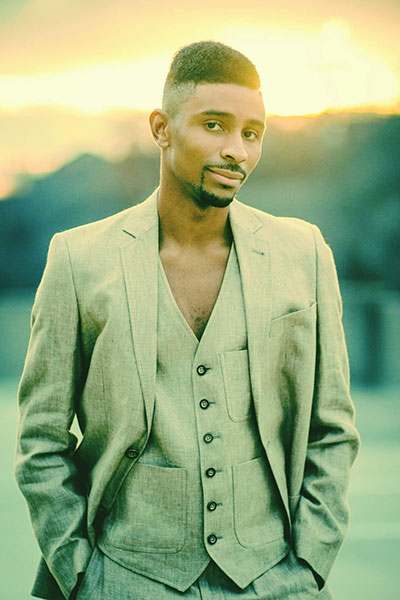 PHOTO COURTESY ISAIAH REAVES
Iowa Playwrights Workshop student Isaiah Reaves
Ever since Reaves discovered writing as a means for self-expression, the Cincinnati native has longed to share his grandmother's experiences with the world. That opportunity came during his first year at the Iowa Playwrights Workshop in 2020, when Ensemble Theatre Cincinnati commissioned Reaves for the project. "By that point, because I was in Iowa and it sharpened my tools, I was ready to tell the story," he says.
Earlier this year, I Shall Not Be Moved premiered in Cincinnati and at the Iowa New Play Festival at the University of Iowa, and it will be staged Aug. 22-26 at the Edinburgh Fringe Festival in Scotland. Reaves began writing the one-woman show in the wake of George Floyd's murder, when he and his grandmother watched the protests together on TV while isolating during the start of the pandemic. "I had this epiphany that someone's grandson is going to write about his grandmother being part of this Black Lives Matter movement one day," says Reaves, "and that was the link I needed to bring [the play] to life."
Challenged at Iowa to thrive "in the discomfort of the unfamiliar," Reaves says he found a supportive theatre community, as well as a "mother away from home" in Caroline Clay, a UI assistant acting professor who directed undergraduate actor Virginia Muturi in I Shall Not Be Moved for the Iowa New Play Festival. Reaves, who graduates in spring 2023, says at Iowa, "I have gone to places that I never imagined I would go creatively."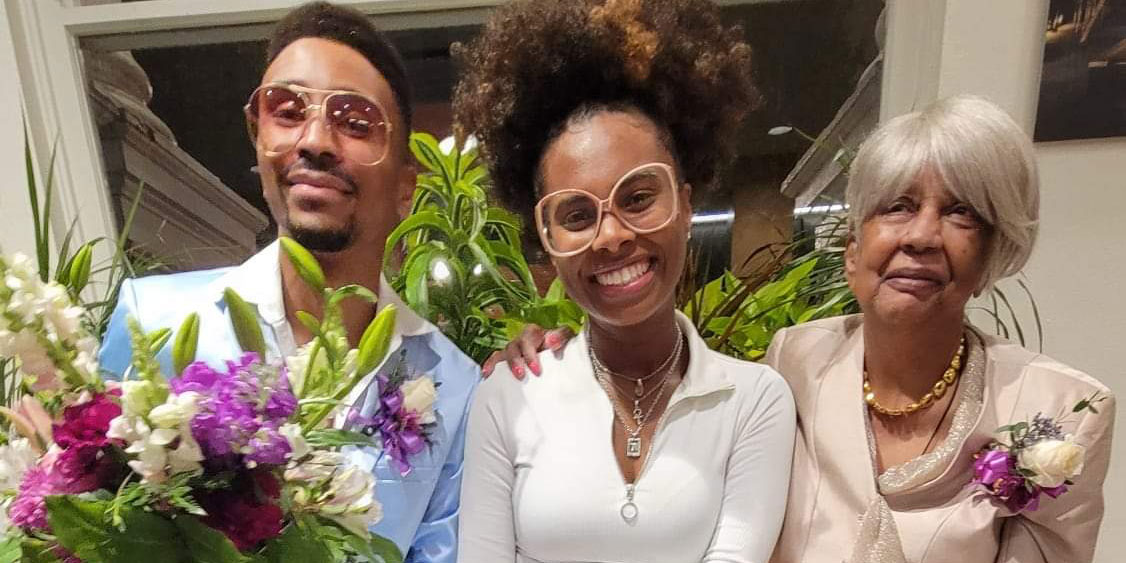 PHOTO COURTESY ISAIAH REAVES
Isaiah Reaves is pictured with his grandmother, Betty Daniels Rosemond (right), and actor Samantha Russell (center) at Ensemble Theatre Cincinnati's production of I Shall Not Be Moved earlier this year.
On opening night in Cincinnati, Reaves sat beside 83-year-old Rosemond as she laughed and cried at the retelling of her formative years. "It made me so emotional that it was exhausting in a good way, but she loved it, and that was why I did it," says Reaves. "It was the greatest gift I could give to her."