The UI jazz studies faculty member lends his talents to a new production titled Fierce in his home city.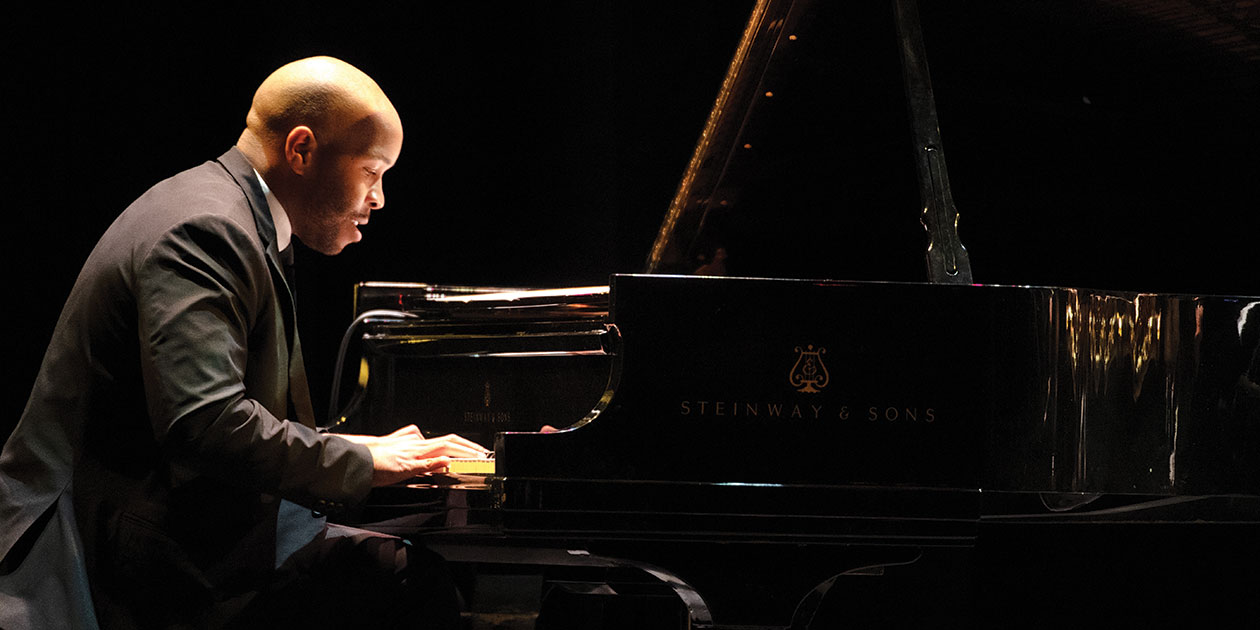 PHOTO: JUSTIN TORNER/UI OFFICE OF STRATEGIC COMMUNICATION
UI jazz professor William Menefield composed a high-energy score for Fierce, an opera debuting this summer in Cincinnati that follows the struggles and growth of four teenage girls.
William Menefield wants opera to be for everyone.
So, when the assistant professor for jazz studies and piano at the University of Iowa School of Music was approached by the Cincinnati Opera to compose the music for a new opera, he viewed it as an opportunity to create something that was relatable to a broader audience. Fierce, which debuts July 6 in Cincinnati, follows the lives of four young girls in a writing workshop who struggle with the pressures of school, family, and friendship.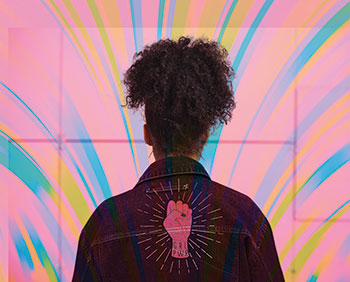 POSTER: AIMEE SPOSITO MARTINI/CINCINNATI OPERA
A promotional poster for the Cincinnati Opera's new production, Fierce.
"There are moments where you're going to hear some traditional opera, but you'll also hear R&B, funk, Afro-Cuban, reggae, hip hop, and gospel," he says. "I really think this is going to be great for everybody."
Menefield, a Cincinnati native and the son of musicians, developed an interest in music at 8 years old when his mother removed all televisions from the family home. A piano in the house became a source of entertainment for Menefield and his siblings as they spent their childhoods exploring and creating music.
Now, two decades later, Menefield has joined the UI School of Music as part of an effort to attract an influx of new talent and build a top jazz studies program in Iowa City. Menefield arrived at Iowa in 2020, and Damani Phillips, Iowa's director of jazz studies, added Curtis Taylor, an award-winning trumpeter, to the faculty shortly afterward.
Menefield says Iowa uniquely provides a more personal environment that focuses on both helping students become great musicians and equipping them to find success as working musicians, including in marketing their talents online and in securing and managing gigs.
"To get better as a young musician, it's helpful to have more access to the people you have entrusted to get you to where you want to go," he says. "That's a priority for us at Iowa, because we're not looking to be the biggest program."
Along with helping a new generation of jazz musicians advance their careers, Menefield has valued the freedom to pursue new creative projects, like Fierce.
"It's been a great experience, but opera is so different—you're setting text to music, and it involves a lot of back and forth," he says. "With jazz, you can play a piece 100 times, and it's different every time. Not with an opera."