Kelsey Huebner discusses the future of the internet, metaverse, and AI.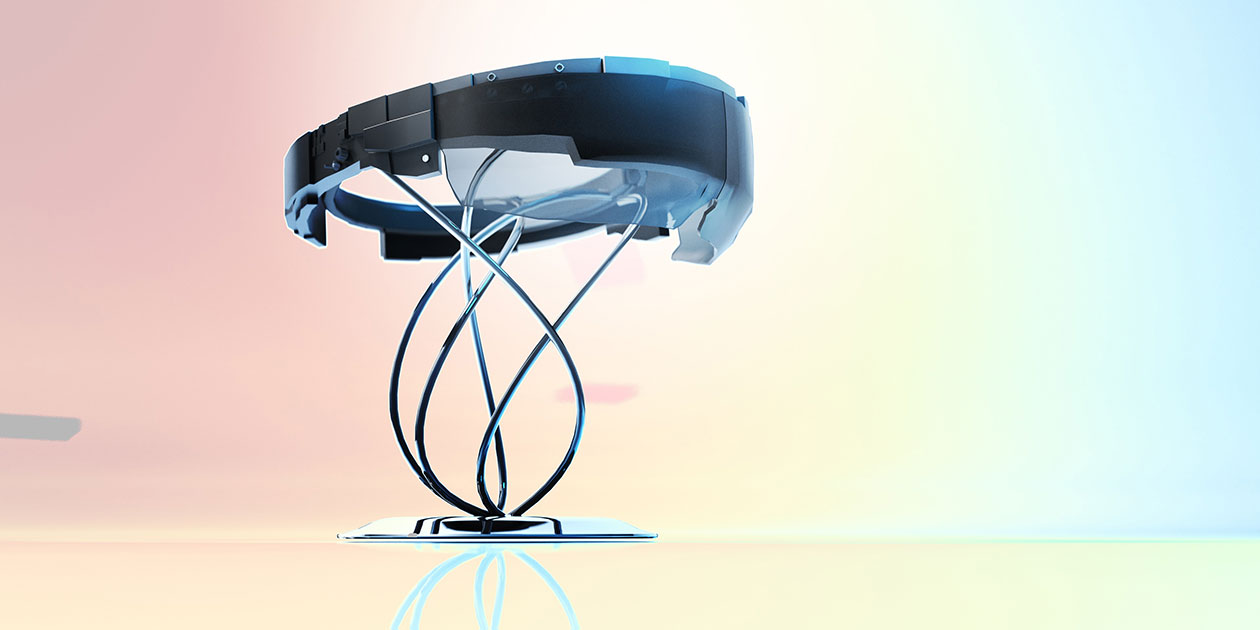 Growing up on a farm in southeast Iowa, the only clouds that concerned Kelsey Huebner were the ones bringing rain. These days, Huebner (12BA) works with cloud infrastructure for Microsoft, where she's a senior technical program manager.
As far apart as Iowa's cornfields and Microsoft headquarters in Seattle may be, there's an increasing crossover between agriculture and technology—as is the case in nearly every industry. Huebner, who has worked for the tech giant since 2014, knows firsthand how innovations like cloud computing and artificial intelligence are transforming how we live and work. She also chats with her father, a farmer who works at John Deere, about the latest in automated farm machinery controlled by smartphone apps.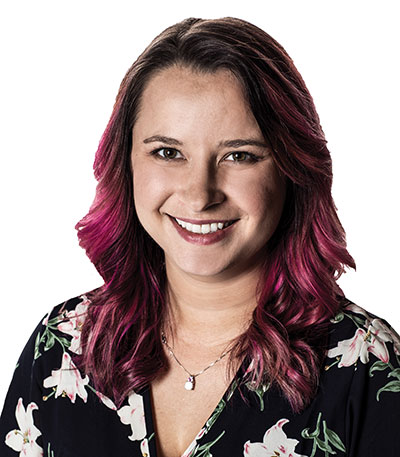 PHOTO COURTESY KELSEY HUEBNER
Kelsey Huebner
"AI can help you take out some of these iterative tasks that you're doing over and over and make you more productive by helping you focus on the things you add the most value to with your time," Huebner told a group of aspiring software developers and data scientists at the University of Iowa this past semester.
The Hillsboro, Iowa, native discussed the future of AI, the internet, and the metaverse during the UI Computing Conference, hosted by the university's student chapter of the Association for Computing Machinery. Huebner came to the UI in 2008 to study 3D modeling at the School of Art and Art History with hopes of breaking into the video game industry. But at Iowa, she discovered an unexpected interest in informatics, which applies computation to fields beyond computer science.
Huebner went on to earn UI degrees in art and informatics while minoring in computer science. She also took advantage of career networking opportunities at Iowa and an internship in which her research helped children with autism improve their communication skills using multi-touch software developed by associate professor of computer science Juan Pablo Hourcade.
Two years after graduation, Huebner landed a job as a software design engineer at Microsoft. Since then, she's worked on the Xbox 360 and Xbox One gaming platforms and served as a technical adviser for Microsoft's top media and entertainment customers. Huebner has helped major music and video streaming services harness the power of Microsoft Azure—a cloud computing service with AI capabilities—to enhance their search capabilities and content mapping.
Huebner is excited by Microsoft's work in the frontier of the metaverse—the shared virtual environments that she calls the new internet. She's worked with Microsoft's HoloLens, a mixed-reality headset that allows users to interact with holographic images in their environment. Coupled with the concept of "digital twins"—mapping real-world objects into a digital world—she sees such devices being a powerful tool in areas like health care and manufacturing.
"You put on your HoloLens and look around at a particular item, and it gives you all the data," she says. "So you're starting to see more utility with how the metaverse might work integrated with our real world."
Having witnessed huge leaps in tech the decade since graduation, Huebner foresees similar growth in emerging areas like cryptocurrency, blockchain, NFTs, and virtual goods in video games. If there's one thing her childhood on an Iowa farm prepared her for, it's understanding growing ecosystems.
Says Huebner: "We're going to be bringing people, places, and things together with the digital world through online economies, better content streaming with better wireless connectivity, and real-world data displayed virtually. … We don't really know what [the metaverse] is going to be, and we're all part of this experiment of where it goes forward."