A former recreational therapist charts an unconventional path to Hollywood.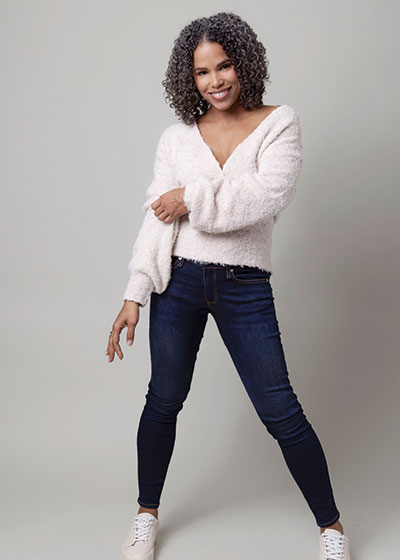 PHOTO: DIANA RAGLAND
Des Moines native Diandra Lyle stars in the Disney series The Secrets of Sulphur Springs.
Diandra Lyle (01BS) knows there's no such thing as overnight success in Tinseltown.
Laid off from her job as a recreational therapist in 2008, the University of Iowa alumna first saw an opportunity to commit to a calling she'd considered for years: acting. Lyle, then living in Chicago, already had been spending her spare time honing her acting skills in a yearlong improv program with The Second City theater troupe. Within two years, she landed her first TV role.
"You have to go with the flow and trust the universe," says Lyle. "If something feels right and keeps going in that direction, then that's where you're supposed to be."
Indeed, over the past 13 years, the Des Moines native has worked her way from playing uncredited characters to securing recurring roles alongside Mark Harmon and Alicia Silverstone. This summer, Lyle returns as a main cast member to film the third season of Disney's Secrets of Sulphur Springs, a family-friendly, paranormal mystery series that explores time travel in a fictional Louisiana town.
'YOU NEED TO BE DOING THIS'
Although Lyle attended Iowa as a health, leisure, and sports studies major, it was an elective course during her final semester that sparked her love of acting.
In spring 2001, Lyle participated in Black Action Theatre (now known as Darwin Turner Action Theatre), a theatre arts course providing opportunities to write and act in pieces that promote social and cultural awareness. Lyle's performances earned praise from instructor and playwright Levy Lee Simon (99MFA), who told her, "You have it. You need to be doing this." Those words stuck with her, even as she began a career in recreational therapy and eventually shifted her focus to acting.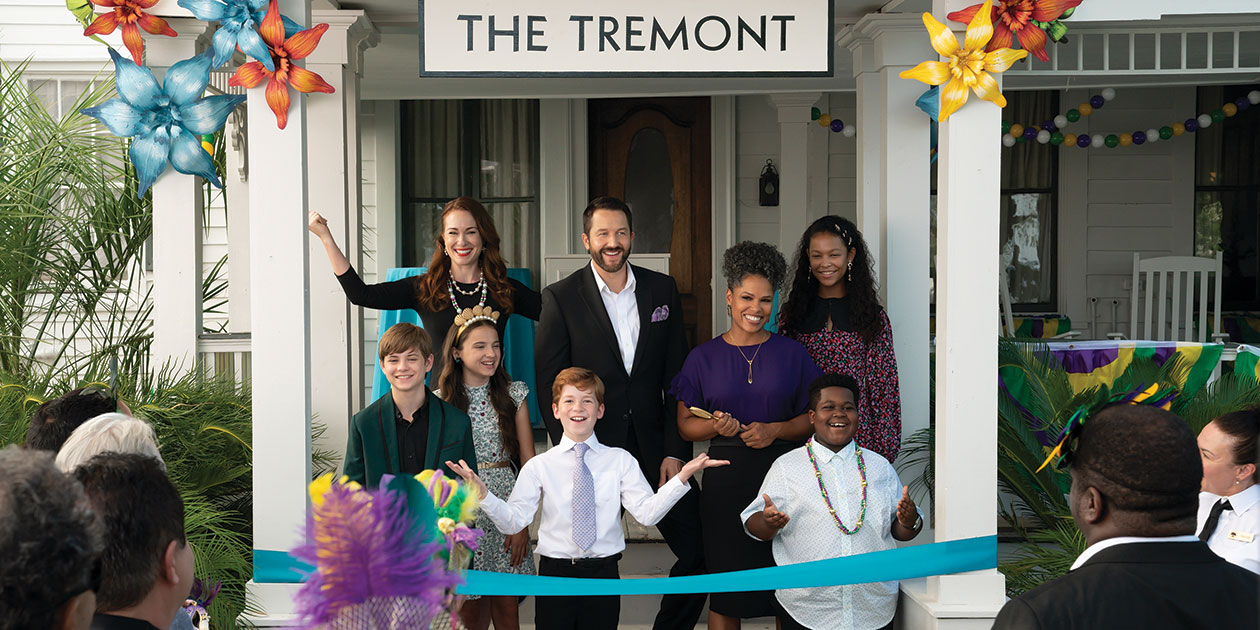 PHOTO: BRIAN ROEDEL/DISNEY
Diandra Lyle is pictured with her castmates from the Disney series The Secrets of Sulphur Springs.
CITY OF SACRIFICE
Lyle made several sacrifices to pursue her new calling. In 2012, she made the biggest—sending her daughter to Virginia temporarily to live with her father, former Hawkeye running back Ladell Betts (01BS), while she moved to Los Angeles to jump-start her acting career. Though Lyle and Betts had separated, they remained good friends and knew their daughter would have a better support system in Virginia while Lyle established herself in Hollywood. "I didn't want to drag her through all this madness because that wouldn't be fair to her," says Lyle. "That was the hardest decision of my life."
Soon after Lyle arrived, she began working long hours as a stand-in, substituting for actors during lighting and camera rehearsals. The opportunity gave Lyle practice on camera and exposure to different directors. "At first it was a little bittersweet because you're kind of doing grunt work and behind the scenes, but it made me a much better actor," she says. "Every time I'm on set now, I have a crew mentality and understand that every single person is a piece of the working puzzle."
Lyle began earning steady acting roles in 2014, which enabled her daughter to rejoin her in Los Angeles. Since then, Lyle has landed roles on numerous major network shows, including NCIS, Bones, Code Black, and American Woman. She's also pursued work off-camera, such as writing a screenplay and creating an acting course.
DROUGHT TO SPRINGS
In November 2019—after a two-year drought of acting offers—Lyle accepted an audition that led to her biggest role yet. As filming continues for season three of Secrets of Sulphur Springs, she reprises her role as Jess Dunn, a determined and tough-loving mother who must come to grips with decisions from her past. Lyle deeply identifies with the character's work ethic, which she says matches the determination she needed in her journey to secure a major TV role. "I don't ever feel like I've made it; I'm making it," she says. "It's a constant process."