Eliza Reinhardt uses household objects and her four-legged companion to pay tribute to her favorite artists.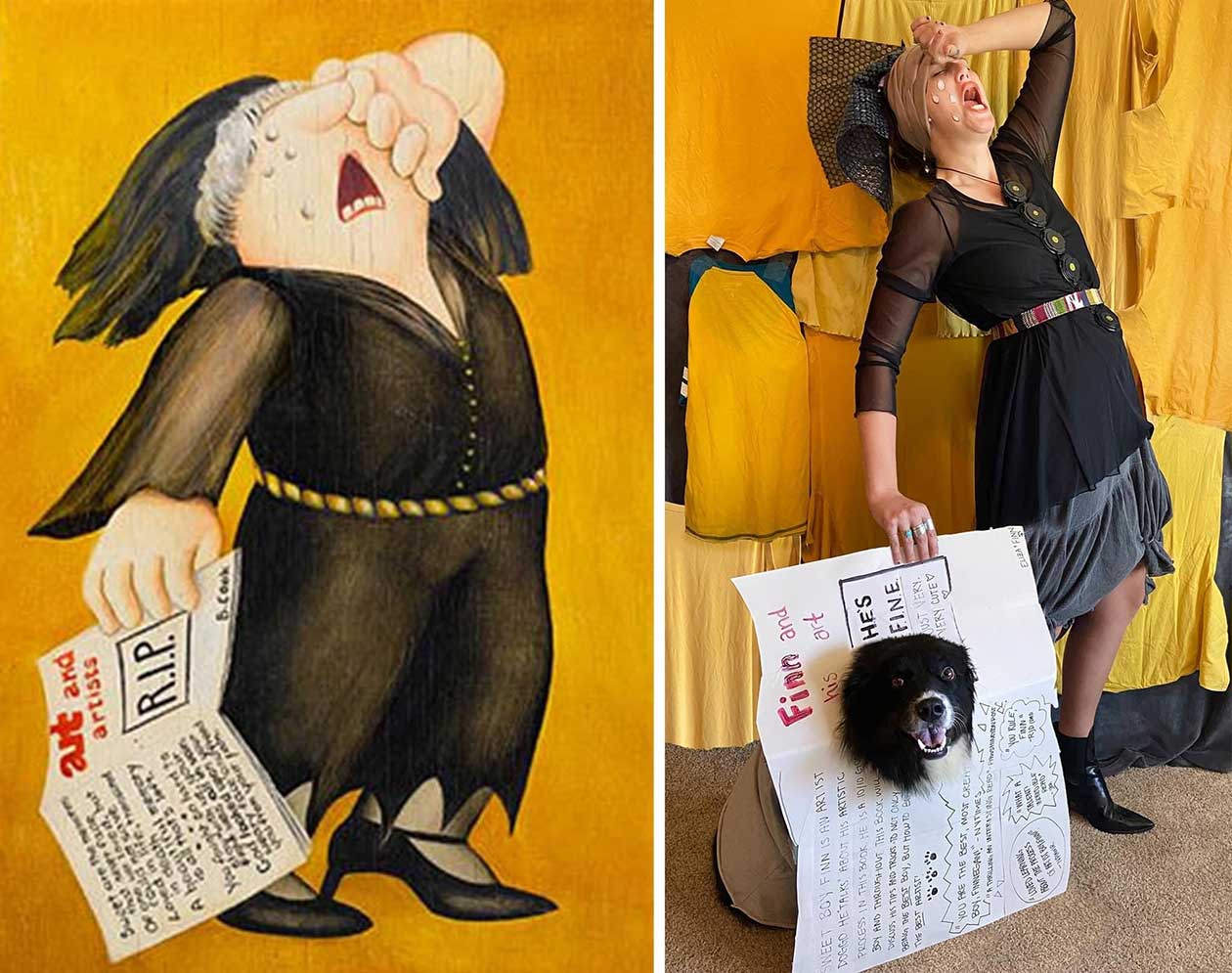 PHOTOS COURTESY ELIZA REINHARDT
Reinhardt's tribute to Beryl Cook's Art and Artist RIP
While some people spent the quarantine months of 2020 binge-watching Netflix or learning how to make sourdough bread starters, Iowa City native and University of Iowa art alumna Eliza Reinhardt (18BFA) was busy re-creating famous paintings with her dog.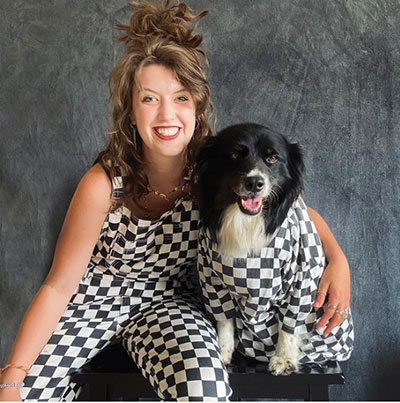 Eliza Reinhardt and her creative collaborator, Finn
A social media challenge from the Getty Museum inspired Reinhardt to pay homage to popular artwork using common household items such as socks and Q-tips. It gave the Texas-based artist, laid off from her job at the beginning of the pandemic, and Finn, her antsy Australian Shepherd, a daily creative outlet that would last long after lockdown.
Reinhardt and Finn's portrayals of paintings like Grant Wood's American Gothic and Jackson Pollock's Mural have since attracted more than 10,000 followers on Instagram and drawn admiration from the Metropolitan Museum of Art.
Though Reinhardt took the re-creations literally at first, attempting to match the originals as exactly as possible, hundreds of pieces eventually led to a looser style that aims to capture the essence rather than the precise details of each masterpiece. Reinhardt says that as she's become more comfortable with the space, style, and materials, the art has started to feel more like her own.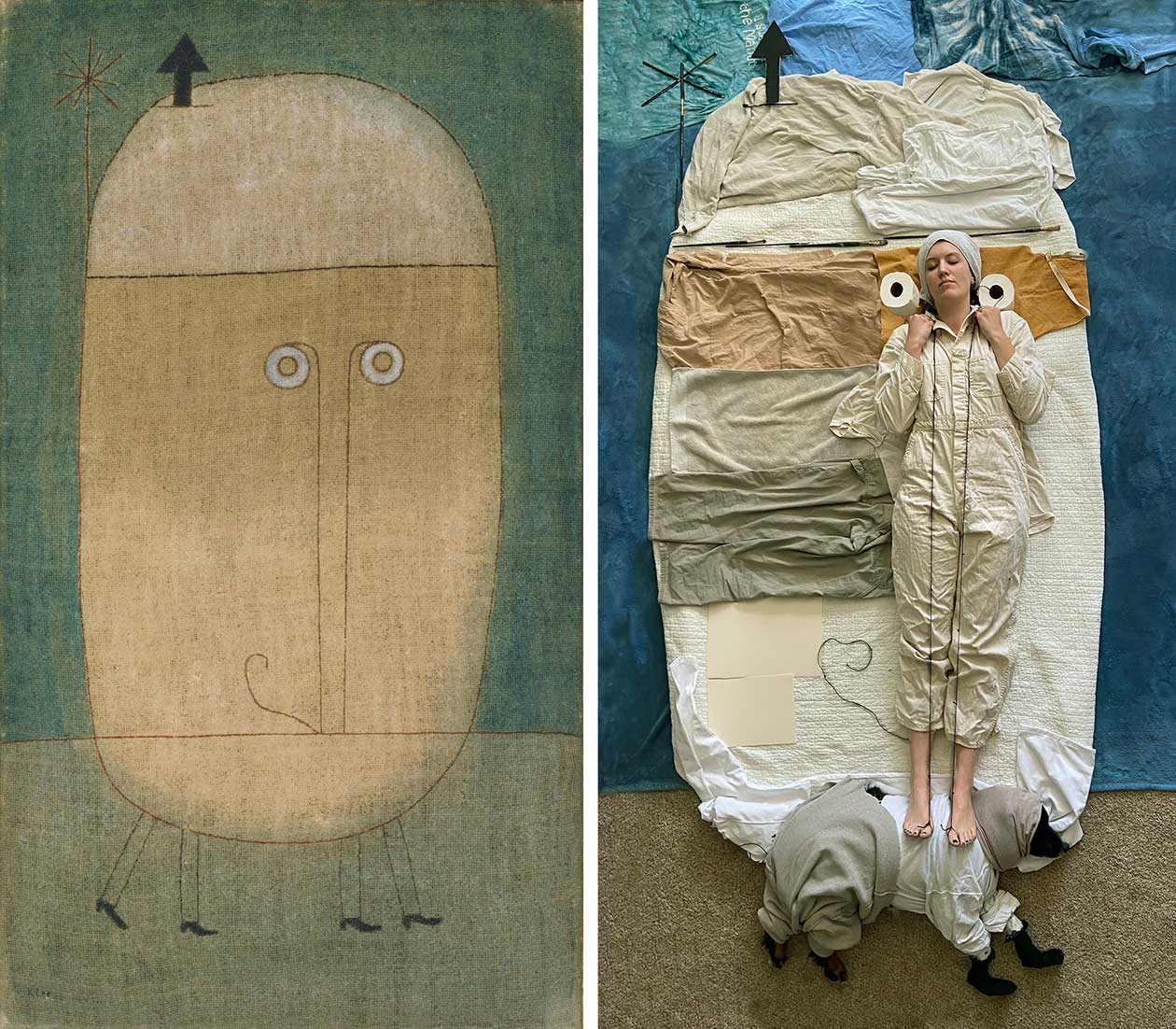 When re-creating Paul Klee's Mask of Fear, artist Eliza Reinhardt began to see her work as something that could stand alone, rather than just as a side-by-side comparison to the original piece.
Reinhardt also aims to spotlight underrepresented artists. In March 2021, she focused all of her re-creations on the work of female artists, such as Gertrude Abercrombie and Fatima Ronquillo, for Women's History Month. After an enthusiastic reaction from her followers, Reinhardt has kept female artists as the main focus of her work.
Her followers, she says, appreciate her approach to art that combines the silly and serious to make a daunting subject more accessible. She says her fans include kids who are so busy "finding the dog" that they don't even realize they're learning to analyze art.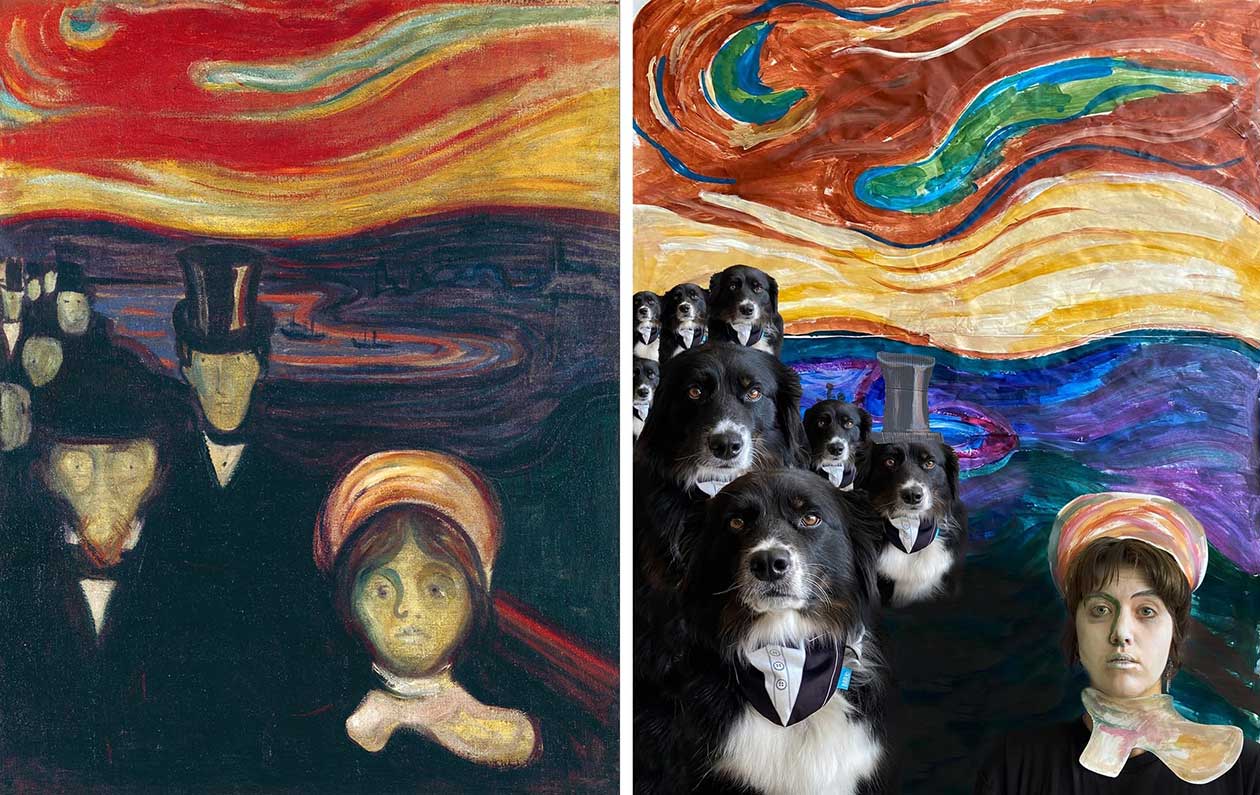 Reinhardt's tribute to Edvard Munch's Anxiety
Reinhardt, whose social media savvy has led to a position with BarkBox as a social media and content associate, says she would like to find more ways to make her art accessible and fun through possible exhibits or kids' programs. She also continues to add to her Etsy store, where she sells stickers, prints, and a book and calendar featuring her work.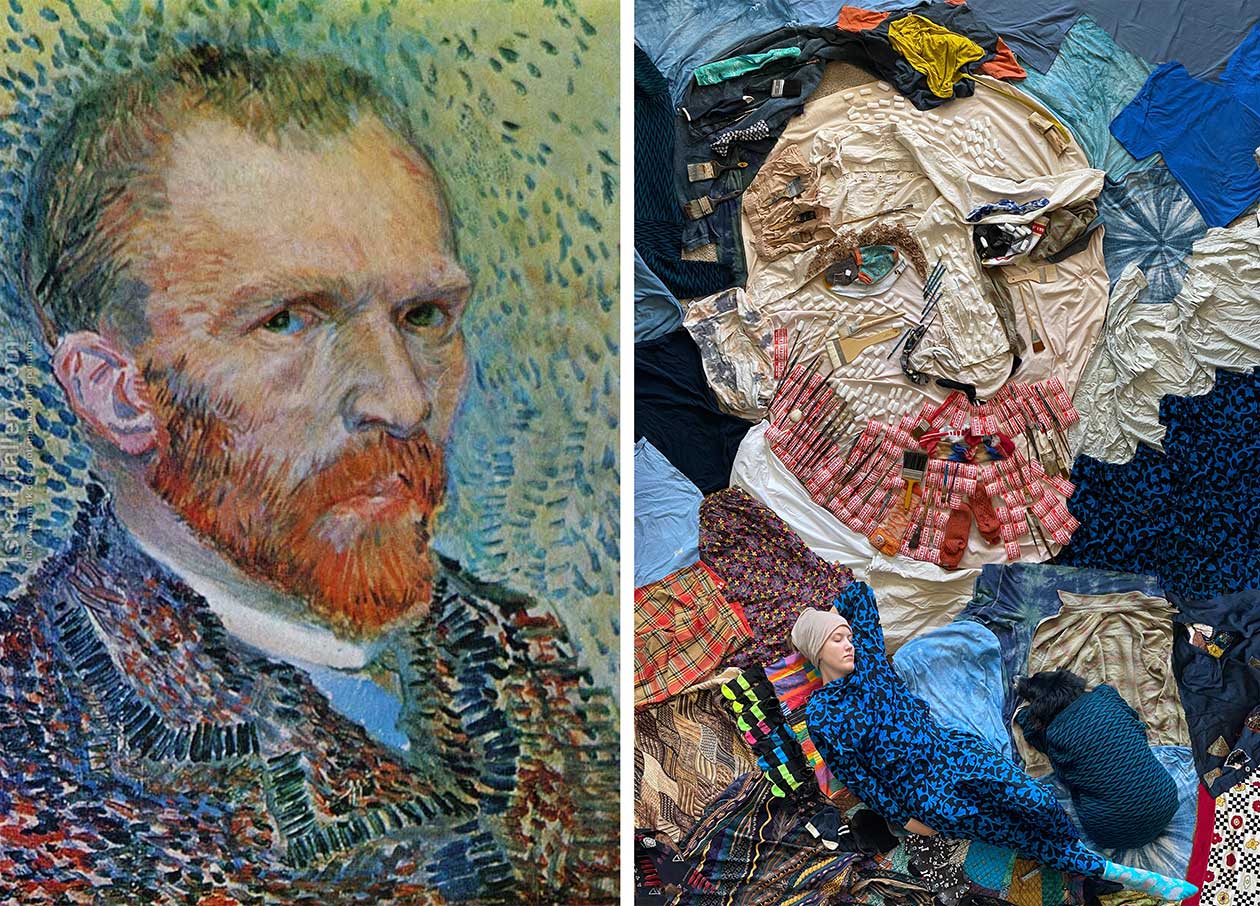 Reinhardt's tribute to Vincent Van Gogh's Autoportrait
As a working breed, Finn also takes the re-creations very seriously. "I clearly cannot stop doing it anytime soon because Finn would probably explode," says Reinhardt of the prolific nature of their work. "We definitely have to keep going."
---
---