The recent Iowa Writers' Workshop graduate wrapped up an eight-week shoot of a screen adaptation of her novel. The book will be released in early 2022.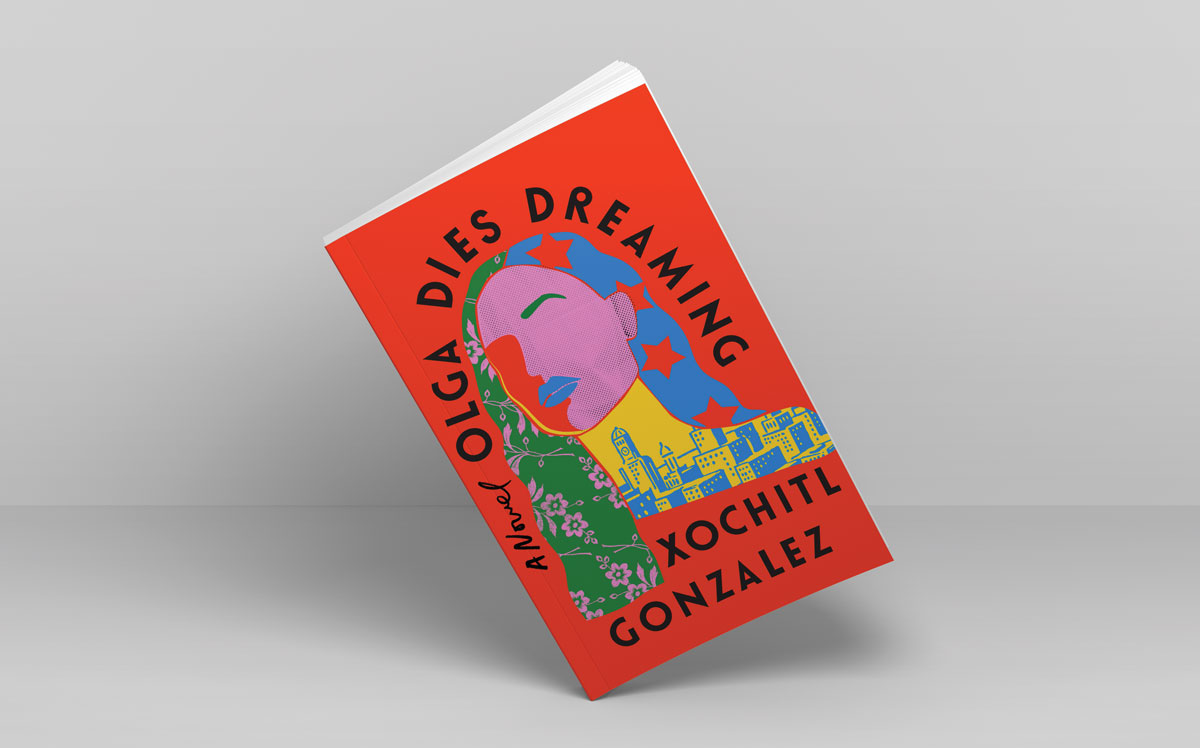 Olga Dies Dreaming by Xochitl Gonzalez (21MFA), Flatiron Books, 384 pages.
The last two years have been "wild" for Xochitl Gonzalez (21MFA). She abandoned life as she knew it—upending her career in New York City to pursue her dream of writing.
Amid a raging pandemic, Gonzalez sold her first novel, Olga Dies Dreaming, secured a pilot for the screen adaptation of her story on Hulu, and graduated with an MFA from the University of Iowa's esteemed Writers' Workshop.
Gonzalez's novel is loosely based on her life. Her lead character, Olga, is a status-driven wedding planner for Manhattan elite. On the surface she is soaring in success, but on the inside, she is wrestling with her ambition, absent mother, and Puerto Rican heritage—all in the aftermath of Hurricane Maria.
"It was such a gift to come to Iowa. I was able to get off the hamster wheel of adulting and just immerse myself in the art form."—Xochitl Gonzalez
Just days after wrapping an intense eight-week shoot for her TV pilot, which she wrote and co-executive produced, Gonzalez spoke with Iowa Magazine from her home in Brooklyn, New York.
---
How did you end up at the Iowa Writers' Workshop?
When I turned 40 years old, my grandmother who raised me died. It was time to reassess my life. I had owned a wedding planning business and had done consulting, but I didn't want to do that anymore. I wanted to write. I applied and went to Bread Loaf Writers' Conference and then decided to pursue my MFA. My friends from Bread Loaf encouraged me to apply to Iowa; I thought I'd never get in. I had the idea for my book the same day I got the call from Sam Chang (93MFA) telling me I was accepted. I spent every waking moment working on my novel between February and when I moved to Iowa City in August.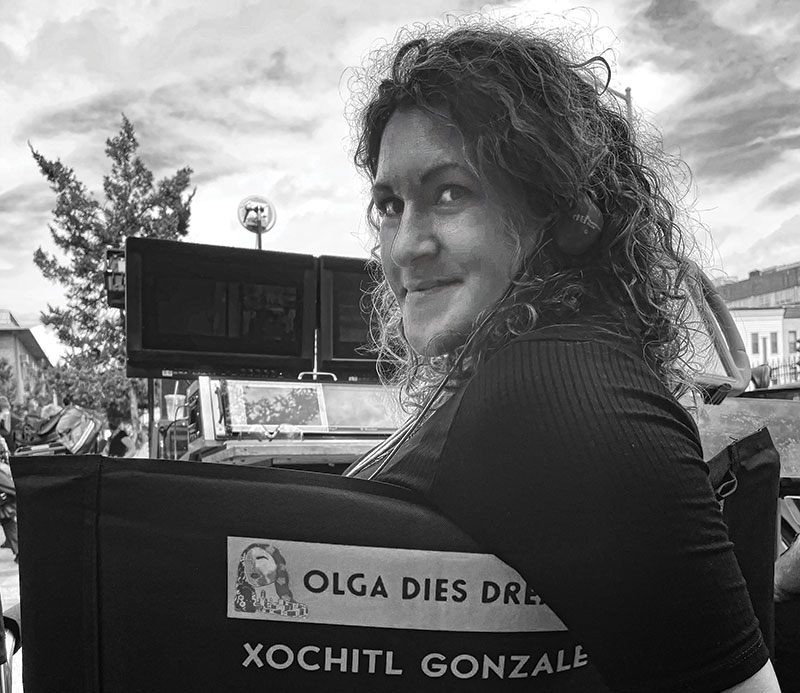 PHOTO COURTESY XOCHITL GONZALEZ
The novel Olga Dies Dreaming releases Jan. 4. Gonzalez is waiting to learn if Hulu will order the rest of the show's first season.
What was it like transitioning to life in Iowa City?
I've always lived in New York, except for college. It was amazing—but a giant difference. I recreated my Brooklyn apartment in this little house on East Jefferson Street. It was also surreal being so much older than everyone else. You go back to school at 42 years old, and everyone else is drinking beer and you order a martini. But it was such a gift to come to Iowa. I was able to get off the hamster wheel of adulting and just immerse myself in the art form. I spent so much time at FilmScene and loved the cheeseburgers at George's. It's the best burger I've ever had.
Olga Dies Dreaming is based on some of your life experiences. What was it like to watch them play out on set?
The story is emotionally biographical. I was raised by my grandparents. My parents, similarly, were involved in left-wing politics. I had this idea about gentrification of self. I've always lived in Brooklyn—but living here was kind of like moving without moving. I wanted to make Olga a wedding planner because it is a great way to talk about class and service, and what it's like to earn your living while being in service to others. I used my experiences as a base. It was so weird to watch my memories play out on set. There is a scene in the pilot where Olga learns a friend dies while she is working at a wedding. I went up to Aubrey Plaza, who plays Olga, and started crying. I had totally blocked a memory from my mind where I had been working at a wedding and found out my grandfather had died. It was a beautifully performed scene.
What was it like to adapt your book for television?
I've been very receptive to notes and understand that these are two different art forms. The book is my book—and that really allowed me to embrace this process. Every phase is an organic thing that is wholly separate from the novel. I am so happy to have had the opportunity to function in both spaces. But, I know, the pure version sits solely with me between two covers. The version that came to be as I sat in Iowa City at my desk looking out the window at the Catholic church across the street.