The Iowa Writers' Workshop graduate examines what it means to be human in Talk to Me.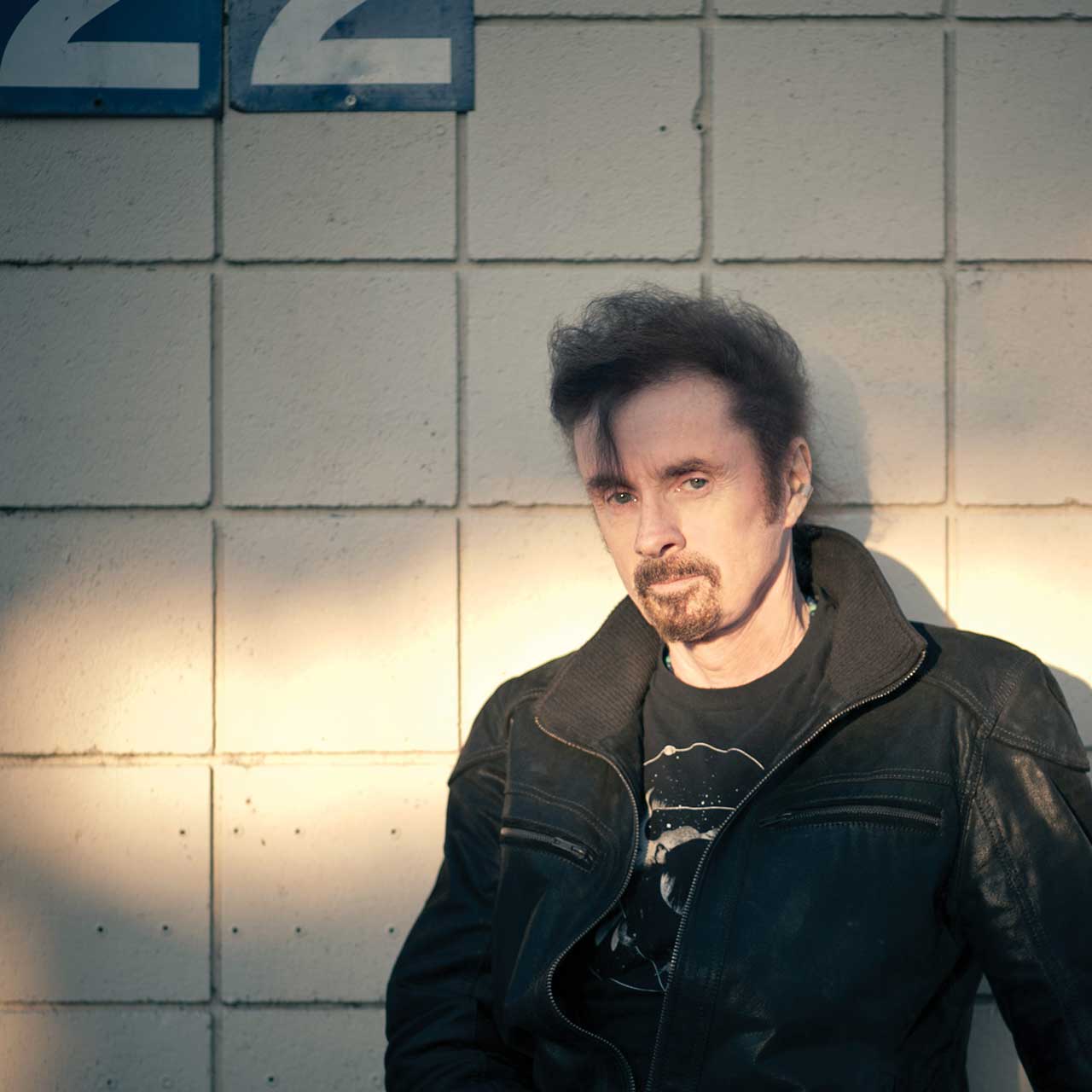 PHOTO: JAMIESON FRY/JAMIESONFRY.COM
Talk to Me author T.C. Boyle
T.C. Boyle (74MFA, 77PhD) was a graduate student at the Iowa Writers' Workshop in the 1970s when he published his first story in the prestigious Paris Review. In "Descent of Man," Boyle imagined what would happen if a primate-center researcher who was teaching chimps to communicate fell in love with her subject.
Decades later, Boyle has revisited and expanded upon that short story for his latest novel, Talk to Me. While the original—which led off his first collection of short stories, 1979's Descent of Man—was an absurdist account of an interspecies love triangle, Boyle's new book is grounded more in realism. In it, he delves deeper into the questions raised about consciousness and what it means to be human when we teach animals language.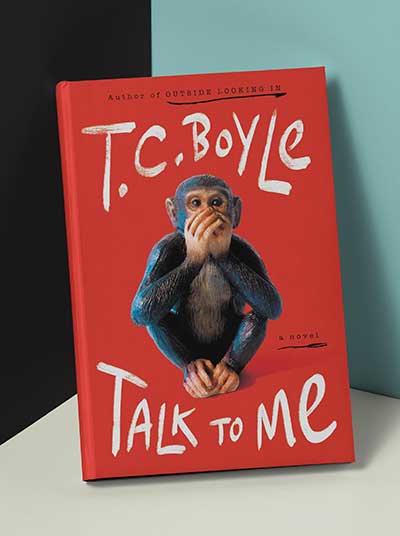 Talk to Me by T.C. Boyle (74MFA, 77PhD), Ecco, 352 pp. Available Sept. 14, 2021.
This marks the 29th book for Boyle, who's best known for The Tortilla Curtain, The Road to Wellville, World's End, and a number of other award-winning novels and story collections. Five years retired from teaching creative writing at the University of Southern California, the professor emeritus is as prolific as ever. Boyle is about two-thirds finished with another novel, Blue Skies, and next year he's set to release a collection of new short stories titled I Walk Between the Raindrops.
Boyle recently spoke with Iowa Magazine from his home in Montecito, California.
You've returned to Iowa City many times over the years. Why does it remain a special place for you?
This is where my whole life began. I grew up in New York and had never been west of the Hudson River. The Iowa Writers' Workshop accepted me, so my girlfriend and I put our dog and two cats in the car, we drove along I-80, and there it was. I got my MFA and PhD, and meanwhile my girlfriend, who became my wife [Karen Kvashay (74MA)], got her master's degree in education. It was a good time for us.
Where did the idea for "Descent of Man," and now Talk to Me, originate?
I had learned researchers were teaching apes to speak our language, and I was quite fascinated by this. We've always been told that we humans are, yes, animals, but we're above animals because we have language. But is that true if we're teaching apes language?
The fun for me in this one is to narrate a sequence of chapters from the point of view of Sam, who is a brilliant young chimp who is raised as a human being in a human household in order to study how language is acquired.
What kind of research did you do for this book?
Of course, it begins with reading, and there are a number of brilliant books on these experiments. I'm also fortunate enough to have a friend who is a primatologist, and she introduced me to one of her students who works at the LA Zoo, and I was able to go with her and observe a group of chimps doing their thing. Aside from that, I'm inventing. Especially in my historical novels, I want to be accurate, but then it's a kind of dream, a kind of adventure. I don't know what it will be or where it will go. I discover it just the same way you discover it—page by page, line by line.
What made you revisit this story in particular?
A diseased brain [laughing]. But no, you don't really choose your themes and obsessions. They reveal themselves over the course of your career. This is my 29th book, and a lot of them, especially the last several, have to do with environmental themes. Even going back to the Tortilla Curtain, there was the subtext of the environment. And in 2000, I wrote A Friend of the Earth, which deals with global warming. So I've been very much concerned with the environment all my life, and I'm fascinated by biology and the creatures we share the Earth with.
This book in particular has to do with animal consciousness—what is it, and how is it different from ours? Is it superior? Is it inferior? How did we get the right to put them in cages? I know that among our own species, as we talk on the phone having been well-fed most of our lives, that people are starving at this moment and dying horribly, and this is a great tragedy. Yet, somehow, the fate of these animals just breaks my heart. The chimps have a perfectly adequate language that has held them in good stead throughout evolutionary history, until we came along and destroyed their habitat and captured them and put them in cages. It's just heartbreaking.
Did you miss traveling for book readings this past year?
Like many writers, I do love to be on stage and perform. And I love to do books on tape of my own stories, as well. It's another way of working on your art and making it sing. For me, the language is all-important. You hear music in the background here—I listen to music all day long while I'm working. The beat of a sentence is important to me, and I can project that as an actor when I'm on stage.
How did studying at the workshop affect you as a young writer?
I had great mentors who pumped me up and made me feel great. I didn't need anybody to tell me what to do or how to do it, I just needed encouragement. I had several mentors who recognized something in me, and that gave me the confidence to go and pursue. Miriam Gilbert, the Shakespeare teacher, was hugely important in my life; Vance Bourjaily in writing; Frederick P.W. McDowell, who was the head of my PhD committee; and many others—John Huntley, John Irving (67MFA), John Cheever. They really were the ultimate mentors for me.
What keeps you motivated?
Right now, on my music file here, old Bob Dylan is playing. He's probably in Czechoslovakia tonight playing three sets. If you're lucky enough to discover that you are an artist, there's no coming back from that. It is your whole being. It's what you do. I don't feel right unless I'm exploring the world through fiction.