Autoimmune disorders lead field hockey star Kris Fillat Buchanan on a quest to promote healthy eating.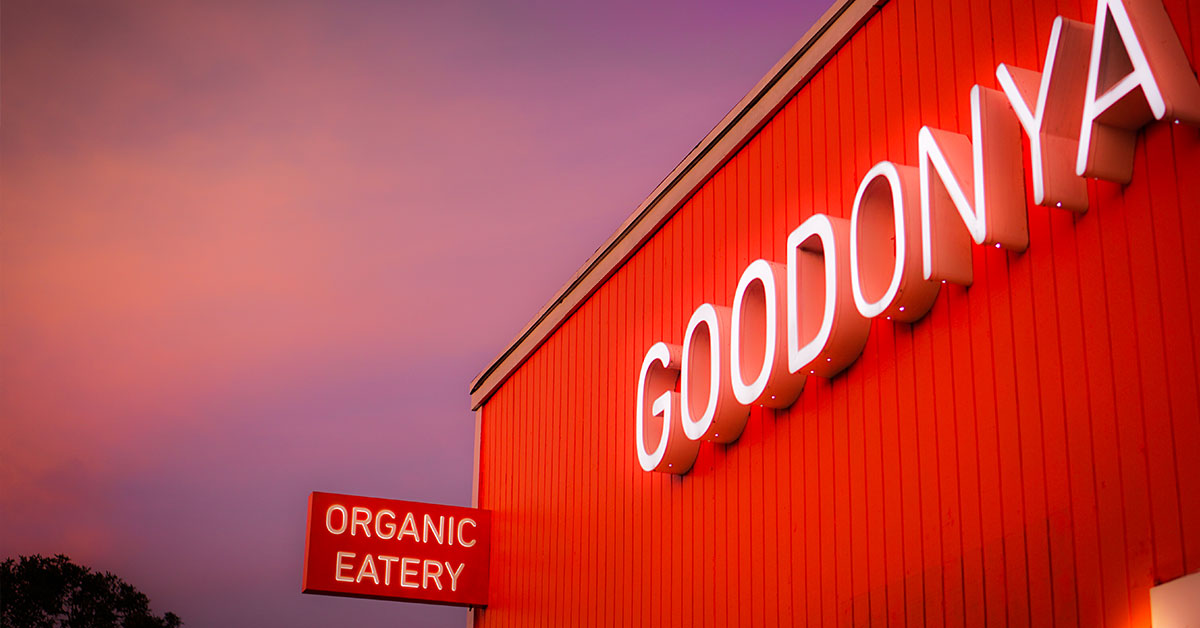 Photo: GoodOnYa
Kris Fillat Buchanan (92BA) didn't question why she was consuming hundreds of grams of sugar each day—not when she was training six to nine hours daily and maintaining 7–10% body fat as an Olympic field hockey player. Refueling with sports drinks and processed carbs like cereal, pasta, and energy bars, the two-time All-American had helped the Hawkeyes reach four Final Fours (1988-1992) and competed on the 1996 U.S. Olympic team and three U.S. World Cup teams. After retiring from sports in 2000, the San Diego native opened a small deli, GoodOnYa, that sells local goods in Encinitas, California. Then in 2007, she developed autoimmune disorders—causing her to reevaluate her diet and the food she offered customers.
---
ALTERNATIVE FUEL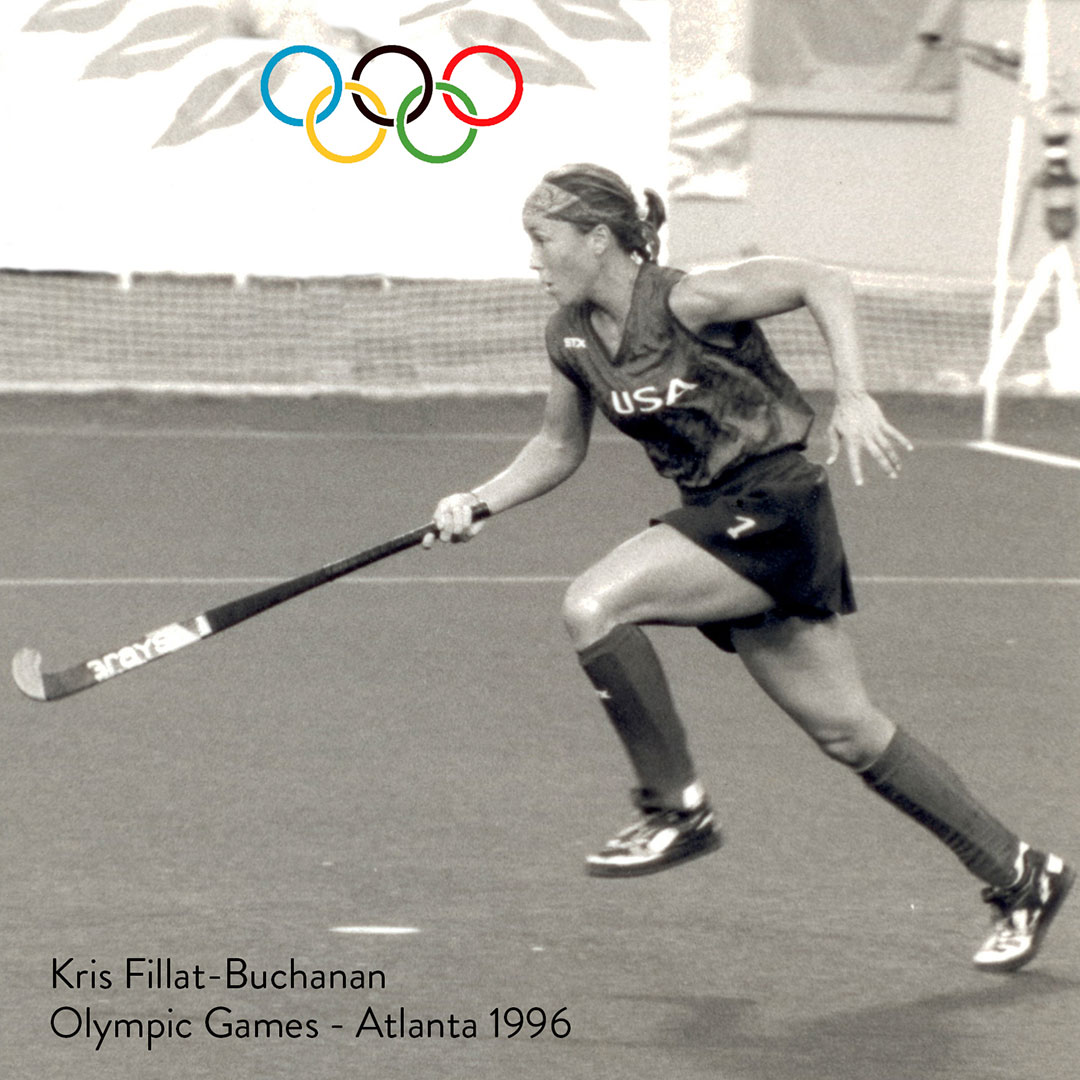 Kris Buchanan competes for the U.S. in the 1996 Olympic Games in Atlanta.
Buchanan remained physically active but felt the effects of her past diet as her energy plummeted and illnesses often developed into bronchitis. "We called it refueling back then; it wasn't renourishing," says Buchanan of her athlete diet. "When you have a lot of processed foods and high sugar, combined with extreme exercise, it's a recipe for the gut to degrade."
Diagnosed with celiac disease and Hashimoto's disease, a disorder that attacks the thyroid, the UI communication studies graduate attained a holistic nutrition certification and managed her health by replacing processed foods with organic whole foods. As founder and CEO of GoodOnYa, Buchanan extended those changes to her restaurant, developing it into a nature-inspired organic food and beverage brand. In 2015, GoodOnYa became a full-service restaurant serving 100% non-genetically modified food and an adjacent market with organic goods that are also available online.
Buchanan is most proud of GoodOnYa Hydrate, an electrolyte and mineral powder inspired by her refueling experience as an athlete. Made with certified organic ingredients and one gram of sugar, Hydrate offers a healthy alternative to the popular sports drinks made with artificial sweeteners, processed salt, and petroleum-based food colorings. She says: "When you look at the ingredients within those drinks, it's nothing short of criminal that we're giving those to our athletes."
---
RESTAURANT REVAMP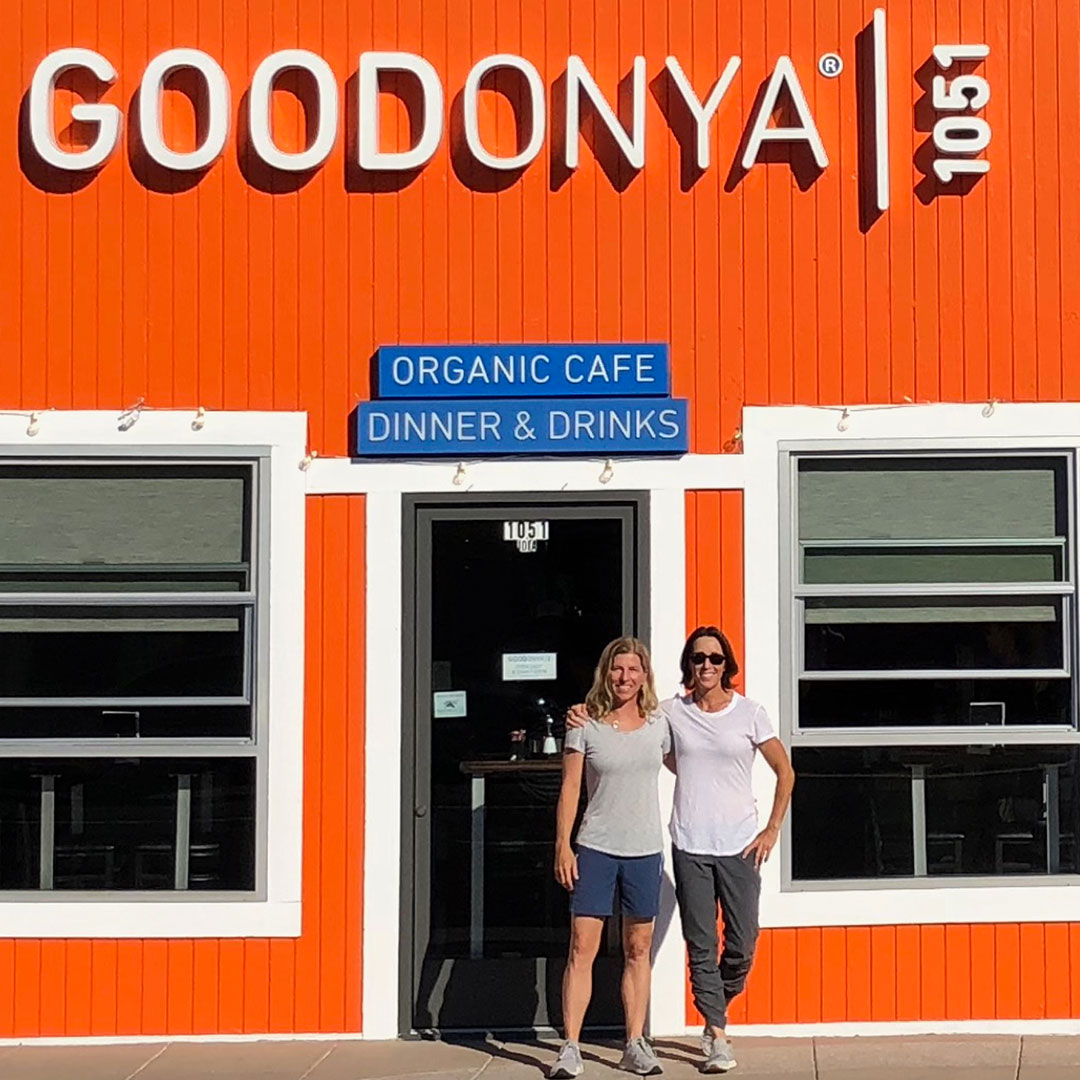 Photo: GoodOnYa
Kris Buchanan, right, and her wife, Bren, at GoodOnYa's full-service restaurant in Encinitas, California.
Buchanan's next project is working to improve the ingredients and cooking methods used in the restaurant industry through a six-month GoodOnYa culinary program that trains chefs how to cook with organic food and healthy oils.
Witnessing the impact food has on the immune system, including for elite athletes, Buchanan continues to advocate the benefits of a natural diet in hopes of helping others avoid the same challenges she's faced. "My health came crashing down and I had no choice but to change," she says. "Our mission is to help people before that happens."
---
Watch Buchanan talk about the benefits of electrolyte drinks.