Tracy Ullman uses her communications studies degree in her career as a documentarian, including as executive producer of the Peacock Original docuseries John Wayne Gacy: Devil in Disguise.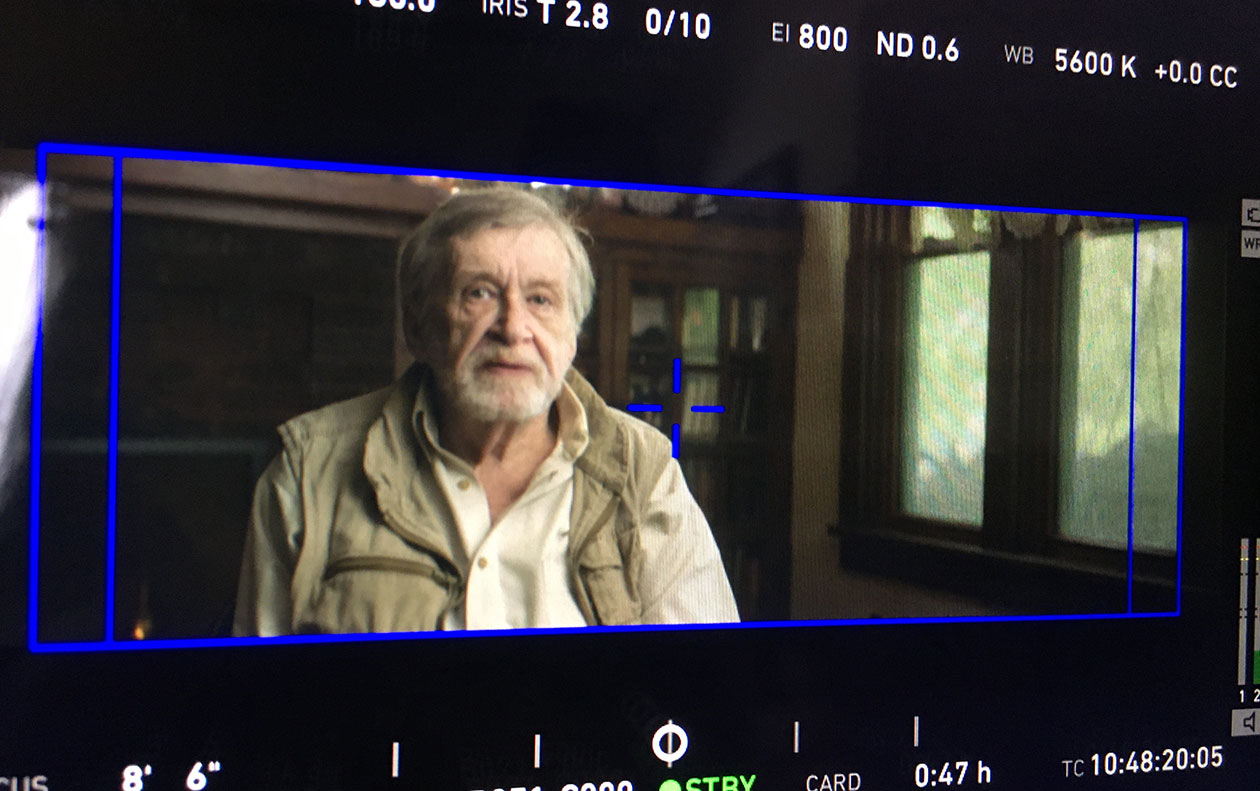 PHOTO COURTESY Tracy Ullman
Ray Cornell, John Wayne Gacy's cellmate, is interviewed for Peacock's docuseries John Wayne Gacy: Devil in Disguise.
"It's kind of a twisted story . . ."
That's how University of Iowa alumna and executive producer Tracy Ullman (90BA) describes the new information she and her crew dug up in their six-part docuseries, John Wayne Gacy: Devil in Disguise, which debuted on NBCUniversal's Peacock streaming platform in April.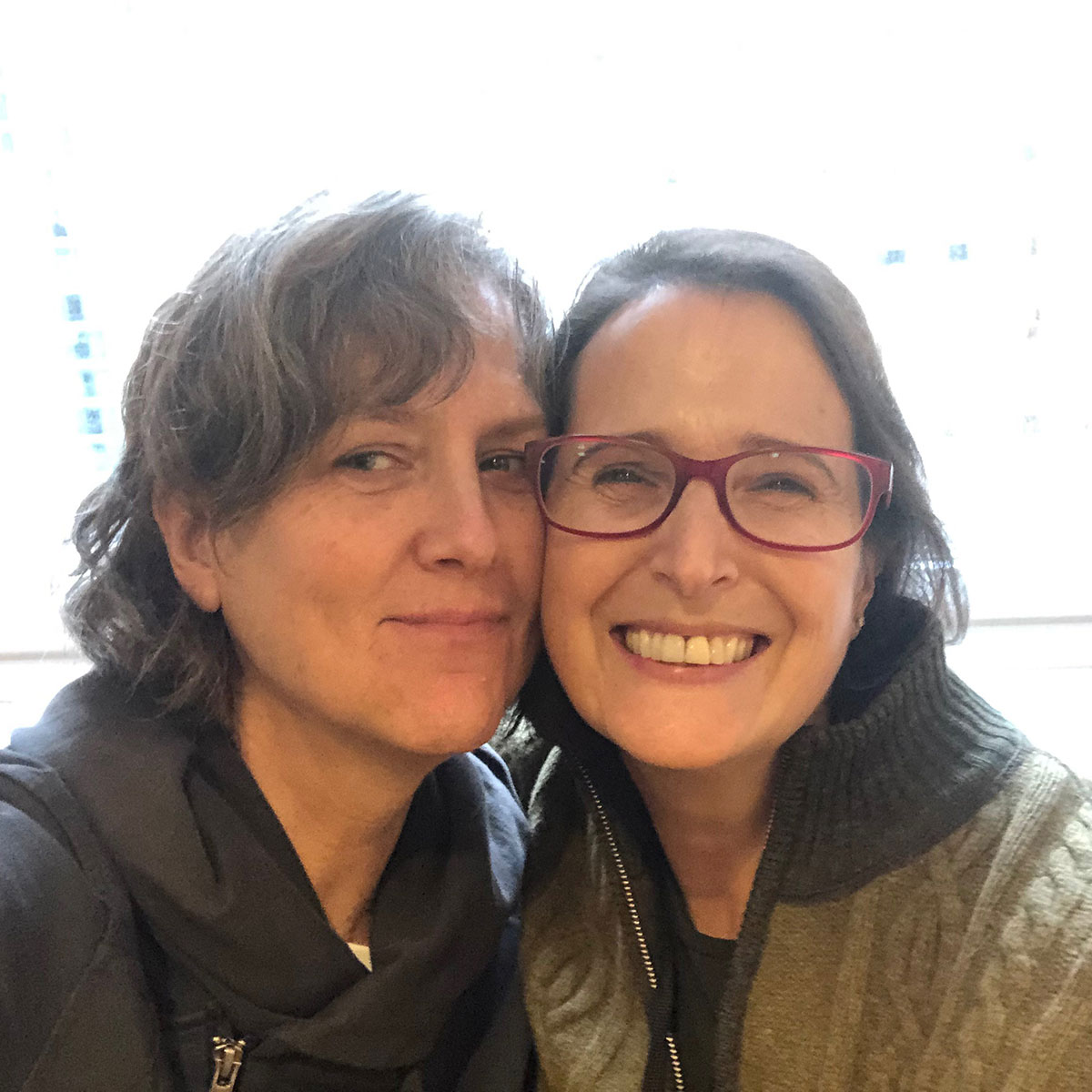 PHOTO COURTESY Tracy Ullman
A photo of Alison True, executive consultant, and Tracy Ullman, executive producer, for the Peacock docuseries John Wayne Gacy: Devil in Disguise.
Ullman and her colleague Alison True spent a decade investigating leads and interviewing witnesses before partnering with director Rod Blackhurst on a new mini-series that reveals more disturbing and organized crimes committed by John Wayne Gacy—a serial killer who assaulted and murdered dozens of young men and boys in the 1970s before burying their bodies under his suburban Chicago home.
Ullman and True started on this path after receiving a tip that another location may have hid more of Gacy's victims. They attempted to work with investigators on that lead but hit a dead end.
"Law enforcement should want to look into this, and when they didn't, we knew there was a bigger reason why," Ullman explains. "So, we kept researching, FOIA-ing [Freedom of Information Act], and meeting with more people who said there is something wrong with this case."
The Gacy story was "heavier lifting" than Ullman says she was used to. Her career had previously taken her to the BBC in Scotland and producing documentaries on topics such as the Cedar Rapids flood of 2008. Her work before Gacy had mostly focused on social issues, not heinous crimes—especially of this magnitude.
But the work came to her at a time when she needed it. She had recently lost her husband.
"I have three children, and it was very difficult to watch them grieve," says Ullman. "I needed something that was going to grasp my attention."
Ullman's time at Iowa helped prepare her for the career she has now. She came from Chicago in the 1980s and studied broadcasting, filmmaking, and journalism. She made lifelong friends, traveled abroad, and pursued art-focused extracurricular activities with the campus literary magazine, KRUI radio, and as a medical photographer for UI Hospitals & Clinics―a role that especially equipped her for the dark encounters she faced while investigating Gacy.
"I'd spend long days in a dark room [at the hospital] looking at people who had been cut open," she says. "[Now my documentarian work] is how I am intimate with the human condition. I get to see people, literally, from their insides—whether that be emotional or physical."
Ullman's familiarity with the Midwest helped her produce the Gacy documentary. She understood the geography of the Chicagoland but was also familiar with Waterloo, Iowa―where Gacy was originally arrested before eventually relocating to the Windy City.
Ullman still remembers hearing about Gacy's trial as a 10-year-old child in Chicago. Her perception of the case from childhood to present are in sharp contrast―as she and her colleagues, for the first time, named a Gacy accomplice in the documentary.
"The thing I remember most was that [Gacy] was supposed to be a lone wolf. A man who was in the shadows. And to come as an adult and figure out how he really operated, firsthand, from the people around him―just wow," she says.
Despite dark findings, Ullman also brought light to the stories of many of Gacy's victims. She was able to tell a true story—beyond just Gacy—that shows the cruel cost of corruption and complacency.
"I went back to these [victims'] families and said, 'your son, your brother―they were good people. They were just trying to make their way.'"