Sports analyst Craig Edwards puts his statistical expertise to work for the MLB Players Association.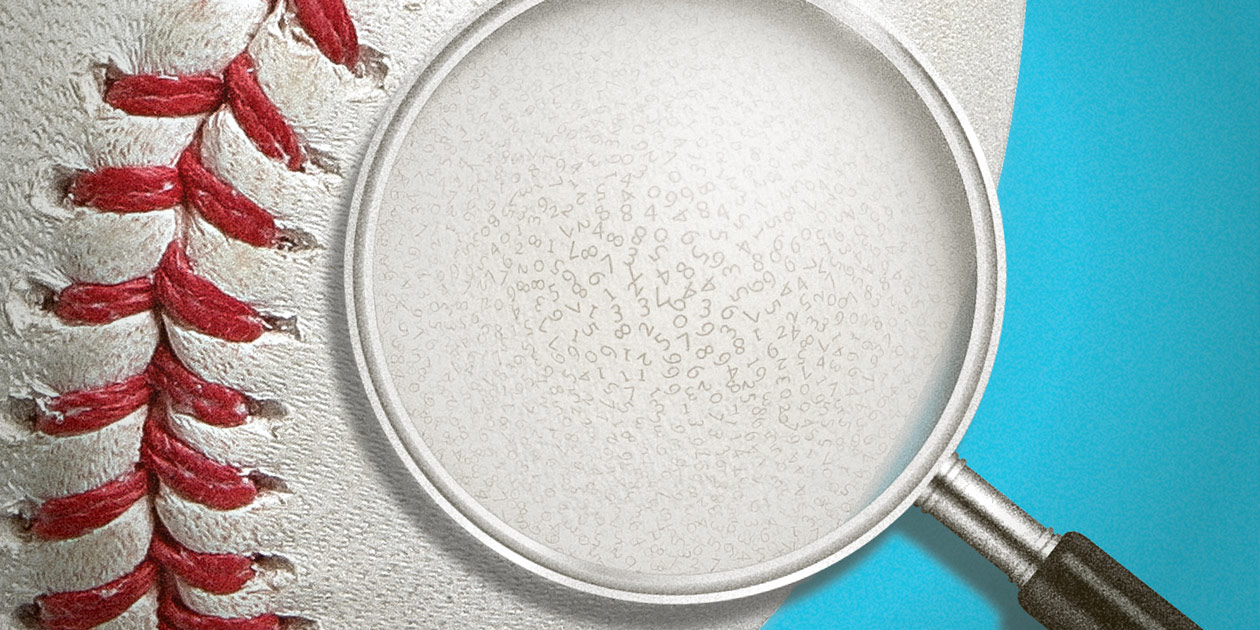 More than any other sport, baseball is a game defined by numbers. At-bats, seasons, and careers can be infinitely measured and endlessly debated thanks to the game's historical devotion to bookkeeping.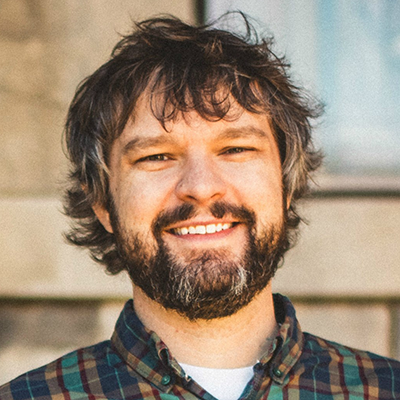 PHOTO COURTESY CRAIG EDWARDS
Craig Edwards
Craig Edwards (06JD) has made a career of digging deep into baseball's big data. A former writer and analyst for FanGraphs, a popular website for stat junkies, Edwards is an expert in on-field and economic trends. He's written columns on everything from the value of free agents, to breaking down TV deals, to quantifying Mike Trout's greatness.
Earlier this year, Edwards was called up by the MLB Players Association, where he's now using his analytic prowess to go to bat for the game's stars. The University of Iowa College of Law alumnus joined the players' union as a senior analyst for economics and collective bargaining. Edwards is helping shape the future of the game and its most pressing issues, including pace of play, competitiveness, and the collective bargaining agreement that's set to expire this year.
"It's a unique opportunity," says Edwards. "It's exciting for me to work with people who share that same passion for the game and want to move it forward while keeping it as vibrant as it's been in the past."
A native of Clive, Iowa, Edwards grew up studying box scores in the Des Moines Register and memorizing batting averages on the backs of baseball cards. In the days before every game could be streamed, Edwards found a certain magic in making sense of those arcane numbers—even more than playing the game itself. "My playing career fizzled out when I was about 10, but I never lost that hunger for the game," he says.
Edwards studied history and English as an undergrad at Drake University before coming to the UI for law school. After graduation, he worked for nine years as an attorney in Chicago while blogging about baseball on the side. That hobby evolved into a full-time writing gig with FanGraphs in 2015.
Although his professional focus turned from judges' benches to dugout benches, Edwards says many of the of the skills he refined at the UI College of Law have made him a successful baseball analyst. "The focus in law school is on research, writing, analysis, and making arguments that are well-supported," he says. "I'm not in a court of law trying to make those arguments, but it's important that I get my research and facts correct, and that I'm as clear as possible in making sure that my audience understands exactly where I'm coming from and hopefully achieving the desired outcome."
Edwards says the national pastime has been ahead of the curve in the analytics movement—known as sabermetrics in baseball circles—compared to other sports because of the unique structure of the game. While the performance of a quarterback in football, for instance, can be reliant on countless variables on a given play—down and distance, blocking success, route running—baseball can largely be boiled down to a series of one-on-one matchups between a batter and pitcher. "Obviously there are a lot more factors involved, like defense, but being able to isolate the pitcher and hitter helps create a lot of avenues for research and exploring just how the matchups play out," Edwards says.
Even so, says Edwards, baseball's beauty is that you don't have to be a statistical savant to be a fan. "That's not how anyone falls in love with the game," says Edwards, who lives in Chicago with his wife, Natasha, and two young daughters. "Despite the fact that I've been doing this as a job for a while now, I can still go to a game and enjoy the athleticism and the incredible job the players are doing out on the field. There's not a better place to be on a summer day than a baseball stadium."