An Iowa-based animation studio hired University of Iowa talent to help create a lyric video for Gone West.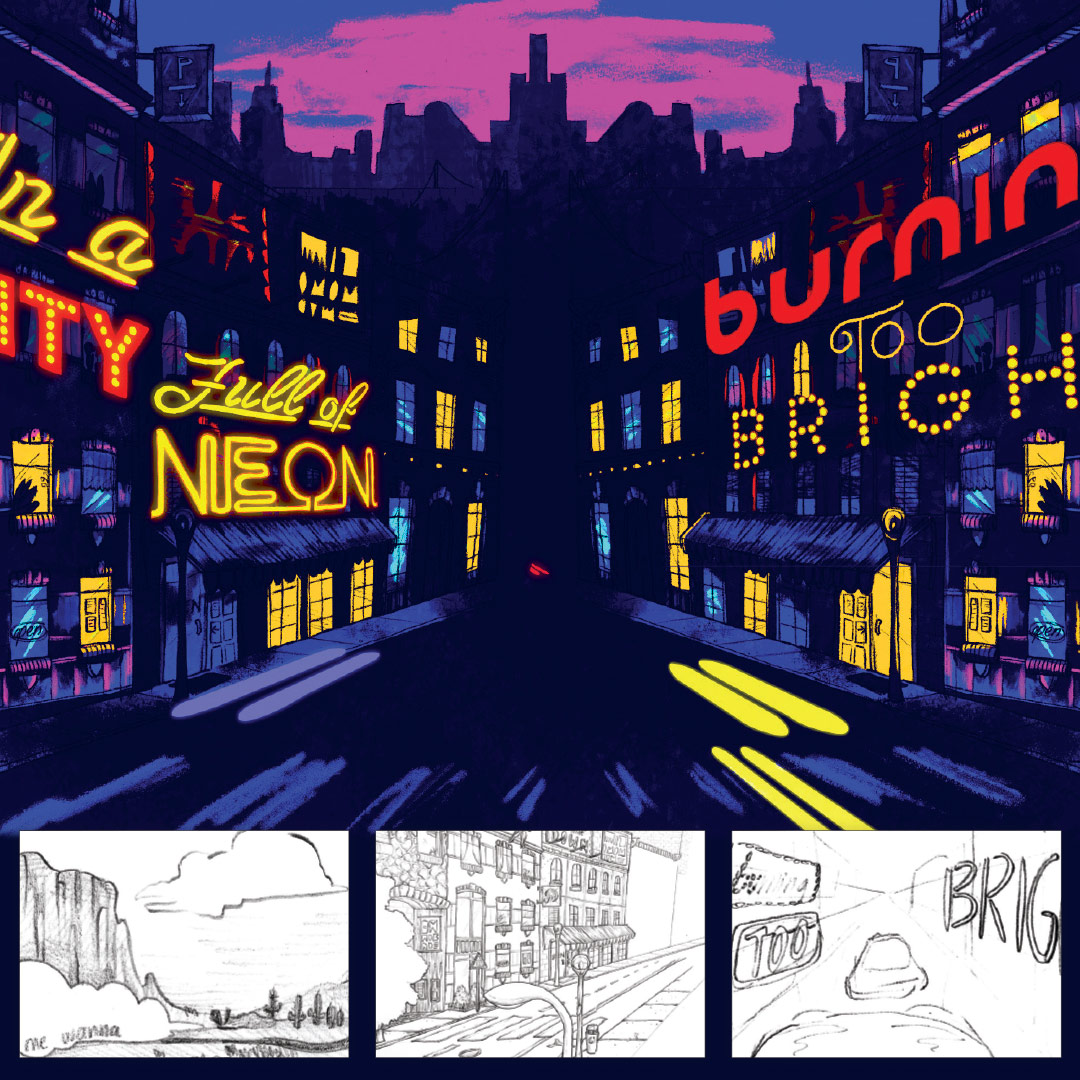 ARTWORK COURTESY GRASSHORSE CHARACTER ANIMATION
An Iowa-based animation studio hired UI talent to help create a lyric video for the band Gone West.
When Grammy Award-winning musician Colbie Caillat, Iowa City native Jason Reeves, and their bandmates in Gone West needed a lyric video last year for their song, "Slow Down," they entrusted the animation to a group of Iowa visual artists.
Steve Jennings, founder and director of Winfield, Iowa-based animation studio, Grasshorse Character Animation, landed the project and invited University of Iowa student Jade Barnes and alumni Becka Aigner (19BA) and Ali Hval (18MA, 19MFA) to help create the video while he served last academic year as UI visiting instructor of animation.
Gone West released its only album, Canyons, in June, and although the country supergroup has since broken up, fans can still enjoy the video shaped by young Hawkeye animators. "I've learned so much from the other artists," says Barnes. "It's such a lovely experience watching the project blossom and finally come together."
It was enough to make us want to slow down and learn more about how the video was made, so we asked the UI team to walk us through their creative process:
---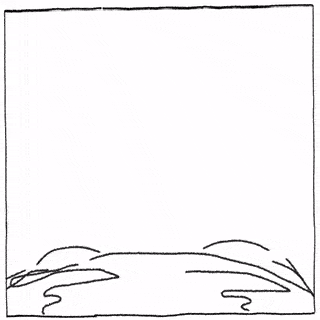 Assemble your dream team.
Jennings says he turned to Hawkeyes for the project because "I'm really impressed by the talent that comes out of the School of Art and Art History, and I hope to work with more in the future."
Meet with your rock star clients.
Gone West's vision for "Slow Down"—Caillat's favorite song from the Canyons album—was to tell the story of two people falling in love on a scenic road trip.
Create a storyboard.
Pondering the lyrics, the team came up with the idea of a romance between two fireflies that paralleled the main couple in the song.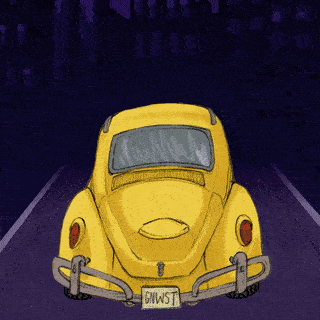 Sketch, draw, scan, and color.
The team drew backgrounds by hand and scanned them to the computer, while characters were drawn digitally. The illustrations were colored using Adobe Photoshop.
Animate.
The team animated using Toon Boom Harmony, Adobe Animate, and Adobe After Effects. "Animation, the way we do it, is more like jazz, where you have a theme," says Jennings. "You start to improvise on the theme, and then you iterate and improve upon it."
Press play.
After six weeks of work, the video released in April 2020 to the delight of the band and its fans. Caillat heaped praise on the Iowa team in People magazine: "The animation they put in the lyric video we thought was so cute and beautiful."
---