UI faculty member Rachel Marie-Crane Williams uses art to examine two race-related atrocities in 20th century wartime America.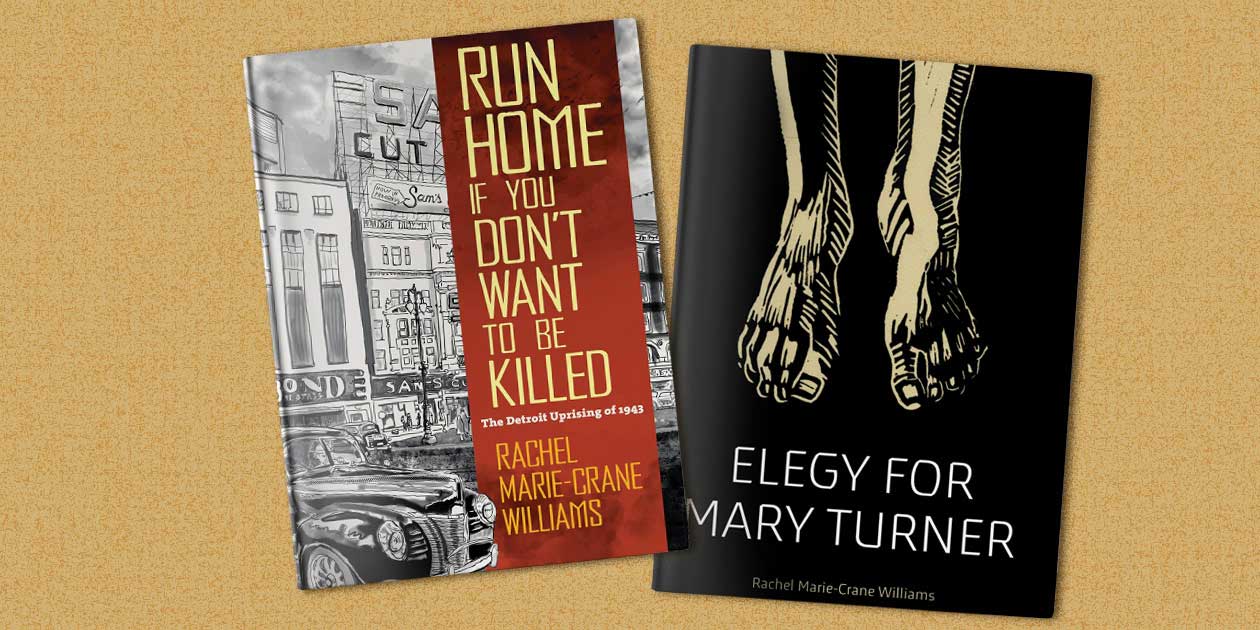 PHOTOS COURTESY RACHEL MARIE-CRANE WILLIAMS
Run Home If You Don't Want to Be Killed: The Detroit Uprising of 1943, University of North Carolina Press, 304 pp., and Elegy for Mary Turner: An Illustrated Account of a Lynching, Verso, 80 pp.
Researching her two new books, University of Iowa faculty member and artist Rachel Marie-Crane Williams dug deep into the history of 20th century wartime America. But she wasn't interested in the battles overseas so much as the race-related atrocities happening on U.S. soil.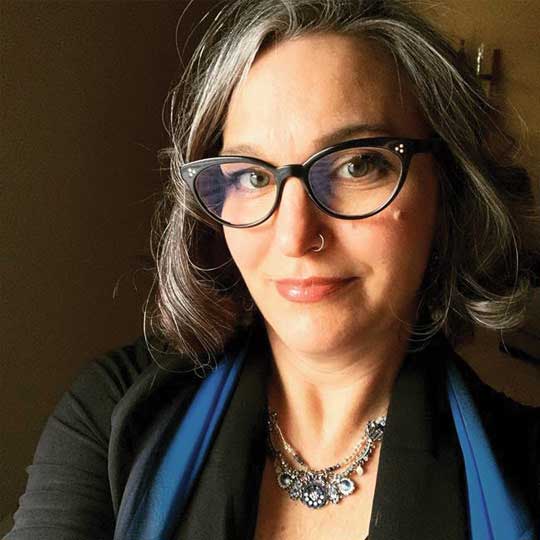 PHOTO COURTESY RACHEL MARIE-CRANE WILLIAMS
Rachel Marie-Crane Williams
Williams' graphic novel-style books—or "graphic historiographies," as she calls the true accounts—detail often-forgotten chapters of American history during the world wars.
Run Home If You Don't Want to Be Killed recounts the civil unrest of 1943 Detroit, which was dubbed the Detroit race riots. That June, a wave of violence and destruction swept the city. Though it remains unclear what sparked the riots, thousands were arrested and 34 people killed, most of whom were Black and nearly half of whom were killed by police.
Her second new book, Elegy for Mary Turner, chronicles a spate of lynchings during World War I in Valdosta, Georgia. Through artwork, collages, and historical documents, Williams details a grieving widow's efforts to bring her husband's killers to justice, only to suffer the same horrific fate.
Williams, who has taught at the UI since 1999, is an associate professor with joint appointments in the School of Art and Art History and Gender, Women's and Sexuality Studies. She also serves as university ombudsperson. Iowa Magazine recently spoke with Williams about her new books set for release this month.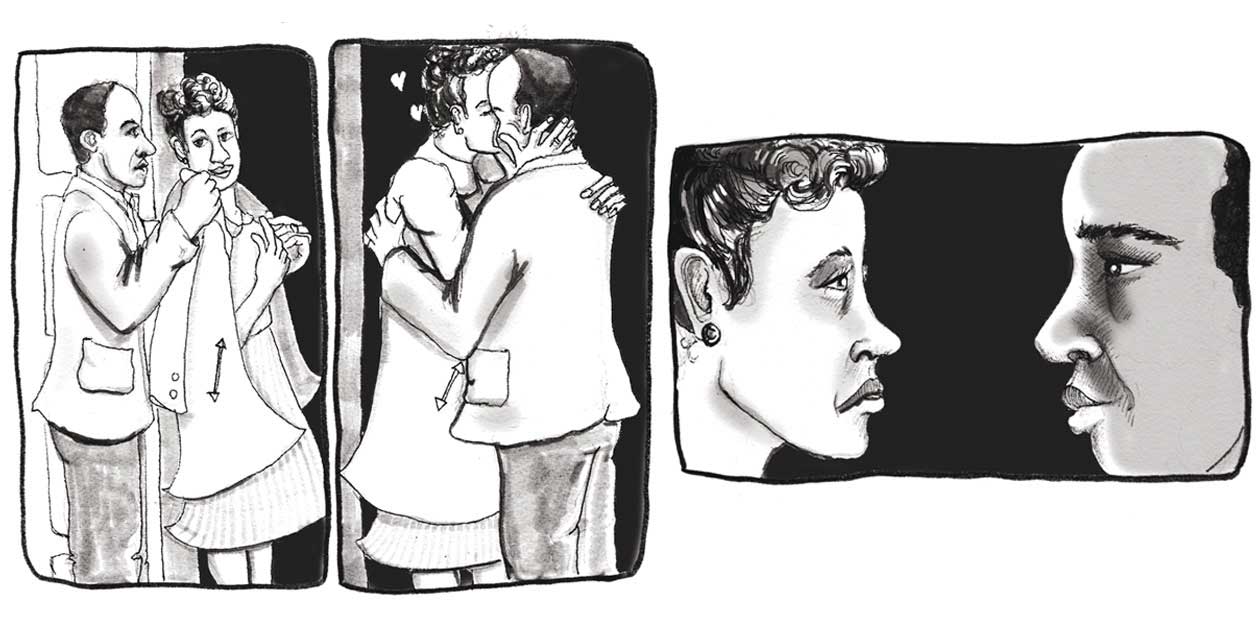 ILLUSTRATION COURTESY RACHEL MARIE-CRANE WILLIAMS
A husband and wife discuss joining a labor union in these panels from Williams' Run Home If You Don't Want to Be Killed.
What drew you to the 1943 Detroit uprising?
It was a significant period in history. There were so many of these riots, rebellions, and uprisings that year in our country. People look at Ferguson and what happened last summer with the Black Lives Matter marches, but these things have been happening in our country for a very long time. In 1943, Jim Crow was in full effect in the South and a war for equality was happening in the United States. It was a period of significant change in our country.
Can you tell me about Mary Turner and why her story is important?
Mary Turner was caught up in a lynching rampage in 1918, during World War I. It's interesting that the timing of these things often corresponds with the larger landscape of war. There were 10 Black men, including her husband, who were lynched by this mob of white men in south Georgia. Mary spoke up and said that the authorities knew who these men were, and they should be arrested. They came and took her; she was eight months pregnant at the time. Like her husband, she was also lynched.
What are the rewards and challenges of drawing these stories?
I'm interested in the play between words, text and images. And I'm particularly interested in graphic renditions of historical events, and surfacing stories that are not well known. My work is in qualitative research, which is ethnographic, and I'm a painter. This was a perfect way to tie those things together.
I'd go to the archives, think about what the story was that I wanted to tell and how that plays out in images and the timeline. One of the things about comics is that it's a very elegant art form in that you have to boil the story down to the minimal amount of information. I also had to do research on weird things. What would a can of beans from 1943 look like? What sort of dresses or shoes were they wearing? I tried to be as true as I could to the time, people, and place.
---
BOOKSHELF PICKS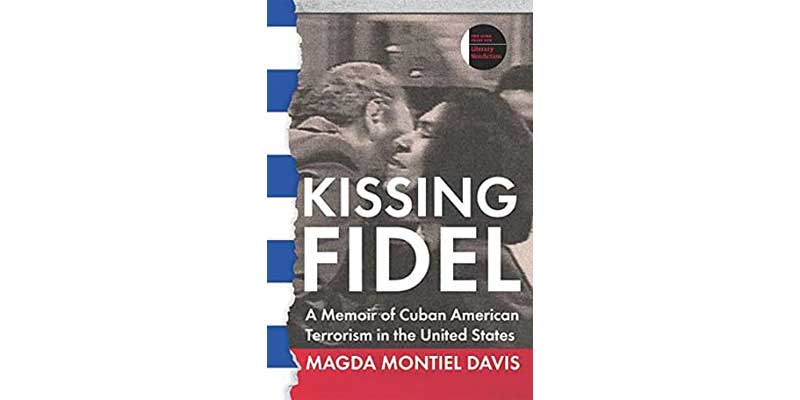 Kissing Fidel: A Memoir of Cuban American Terrorism in the United States
by Magda Montiel Davis (16MFA)
University of Iowa Press

The winner of the Iowa Prize for Literary Nonfiction, Davis chronicles the life-threatening fallout she endured after receiving a high-profile kiss on the cheek from Fidel Castro in 1994.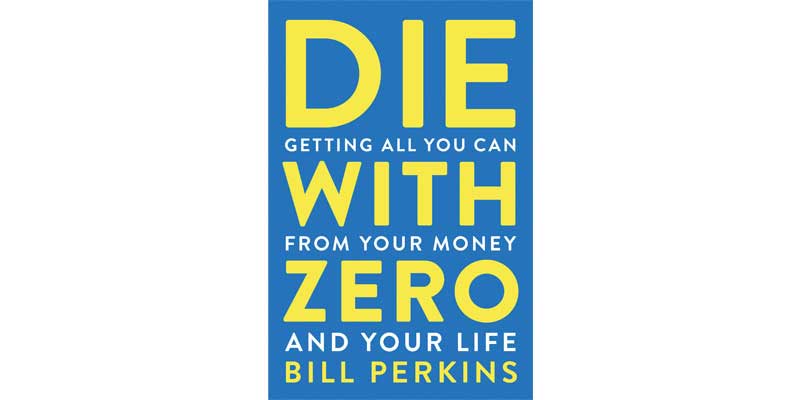 Die With Zero
by Bill Perkins (98BSE)
Houghton Mifflin Harcourt

Perkins, a former Hawkeye football player turned hedge fund manager, details his personal finance strategy—and life philosophy—of maximizing net fulfillment over net worth.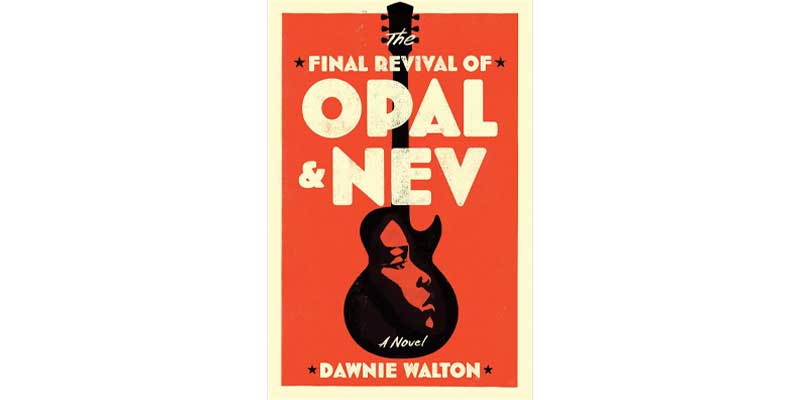 The Final Revival of Opal & Nev
by Dawnie Walton (18MFA)
37 Ink (April 20, 2021)

Walton's debut is a fictional oral history of a beloved rock 'n' roll duo who shot to fame in 1970s New York, and the dark, fraught secret that lies at the peak of the pair's stardom.
---