Hawkeye Alexandra Greenwald competes in memory of her childhood friend, Nick Dworet, whose life was cut short by the 2018 tragedy.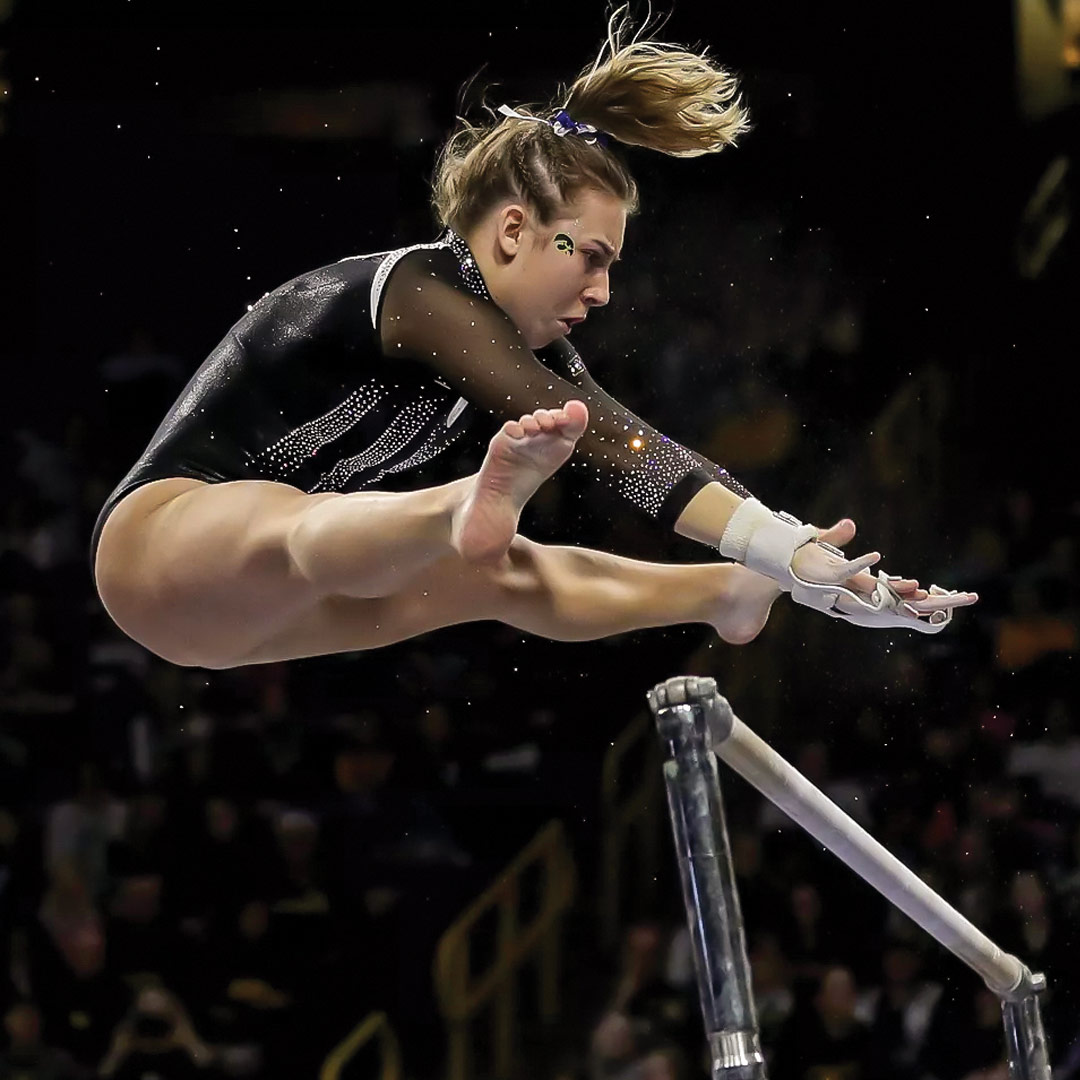 COMPETITION PHOTO: BRIAN RAY/ HAWKEYESPORTS.COM
Just keep swimming.
Those three little words bring about so many emotions and memories for Alexandra Greenwald, a junior on the University of Iowa's women's gymnastics team. Greenwald's personal mantra honors Nick Dworet, a lifelong friend, classmate, and competitive swimmer who was killed in the Feb. 14, 2018, shooting at Marjory Stoneman Douglas High School in Parkland, Florida.
At the time of the tragedy, Dworet and Greenwald were high school seniors looking forward to becoming collegiate athletes: Greenwald committed to Hawkeye gymnastics at 14 years old, while Dworet committed to swim for the University of Indianapolis just one week before the shooting.
"Nick was really looking forward to it, so I decided that I wanted to take my opportunity here at Iowa and honor him," says Greenwald, who lived across the street from Nick and had gone to school with him since kindergarten. "I get to have this amazing experience, and I want to make the most out of it for him."
When Greenwald first wrote the phrase on the back of her hand—just four days after the shooting that took 17 lives—it was a way to keep Nick's memory alive. She also leaned on the support of her future college coach, Iowa's Larissa Libby.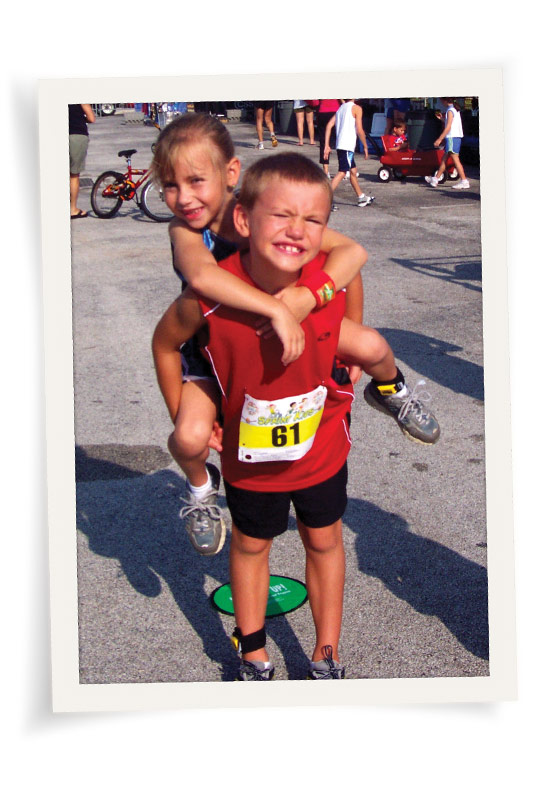 FAMILY PHOTO COURTESY ALEXANDRA GREENWALD
Hawkeye gymnast Alexandra Greenwald competes in memory of her childhood friend, Nick Dworet, whose life was cut short by the 2018 Parkland school shooting.
"Everyone around me was hurting just as much as I was, so it was nice to have someone like Larissa, who was removed from the experience," says Greenwald. "When I got here, Larissa would pull me aside at times and ask what I needed. She helped me use the pain I was feeling and turn it into something that would benefit me instead of weigh me down."
Greenwald's journey started to turn from tragedy and loss into healing and thriving during her sophomore season in Iowa City, where she worked her way into the all-around lineup—competing in the vault, bars, beam, and floor routine.
"I decided to look at the positives in my life instead of the negatives that happened in the past," says Greenwald, whose parents were both gymnasts at Kent State University. "Last year was a big changing point for me, and I learned to see the good in everything."
Now as a junior, Greenwald is making an even bigger impact for the GymHawks, who returned 12 letter winners from last season— including Lauren Guerin, a first-team All-Big Ten selection and second-team All-American in 2020.
"We have a really experienced team, with lots of upperclassmen who have a lot of talent," says Greenwald, whose team will compete in the Big Ten Championships on March 20. "I think this year is the year we could reach nationals."
Learn more about the Hawkeye women's gymnastics team.