Nona and Jackson Roe's enduring love story of nearly 75 years began at the University of Iowa.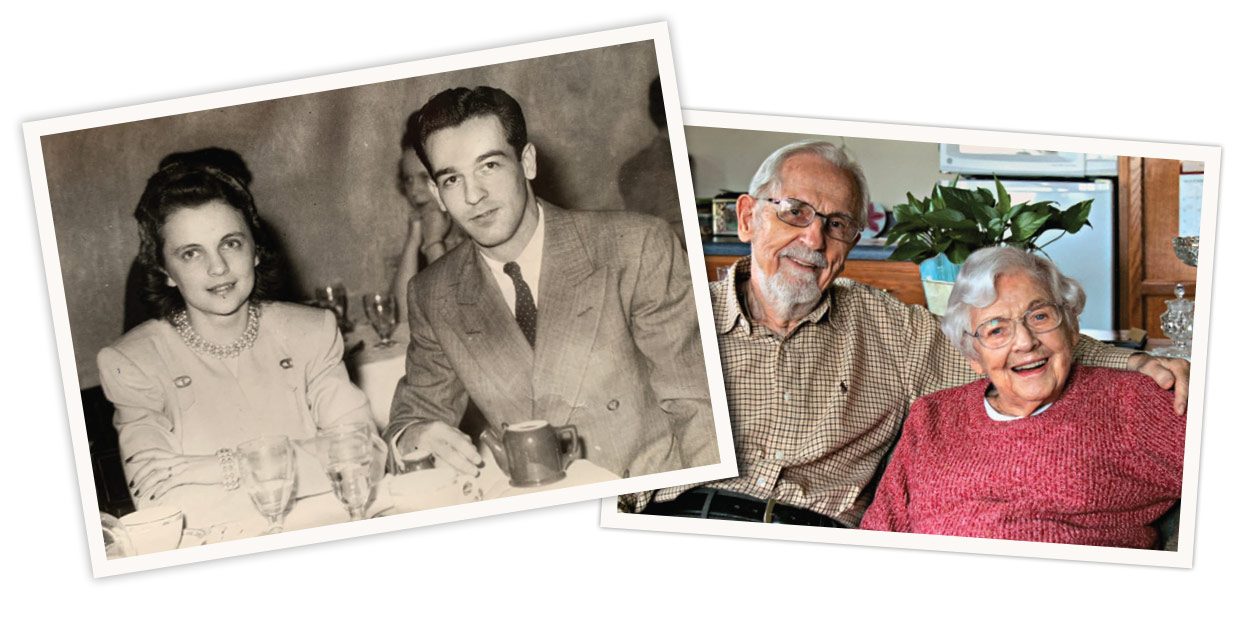 PHOTOS COURTESY NONA ROE
The Roes, the day after their wedding and on their 73rd anniversary
Nona (40BA) and Jackson Roe (43BA, 44DDS, 48MS, 48OrthS) have been married nearly three-quarters of a century. The couple met while Jackson, now 99 years old, was studying at the University of Iowa College of Dentistry, and Nona, now 102 years old, was an alumna working on campus. The two met, had a date, and were married three months later. "We've just had a wonderful life together," Nona says. "We knew very soon after we met that we were going to be married, and we were. We've both just been exceedingly happy."
The couple remember their time at the university fondly. Nona was named the Honorary Cadet Colonel her senior year and was celebrated at a grand military ball. Jackson says he was always happy as a student, receiving multiple degrees and meeting the love of his life while studying in Iowa City. The Roes called Iowa City home on-and-off throughout their lives, but also ventured afar to places like California and Germany. They now live in Mount Pleasant, Iowa, near family.