Iowa history alumna Ana Ziegler Loes plays an "unglamorous" but essential role on the set of primetime shows like Empire, Chicago P.D., and Chicago Med.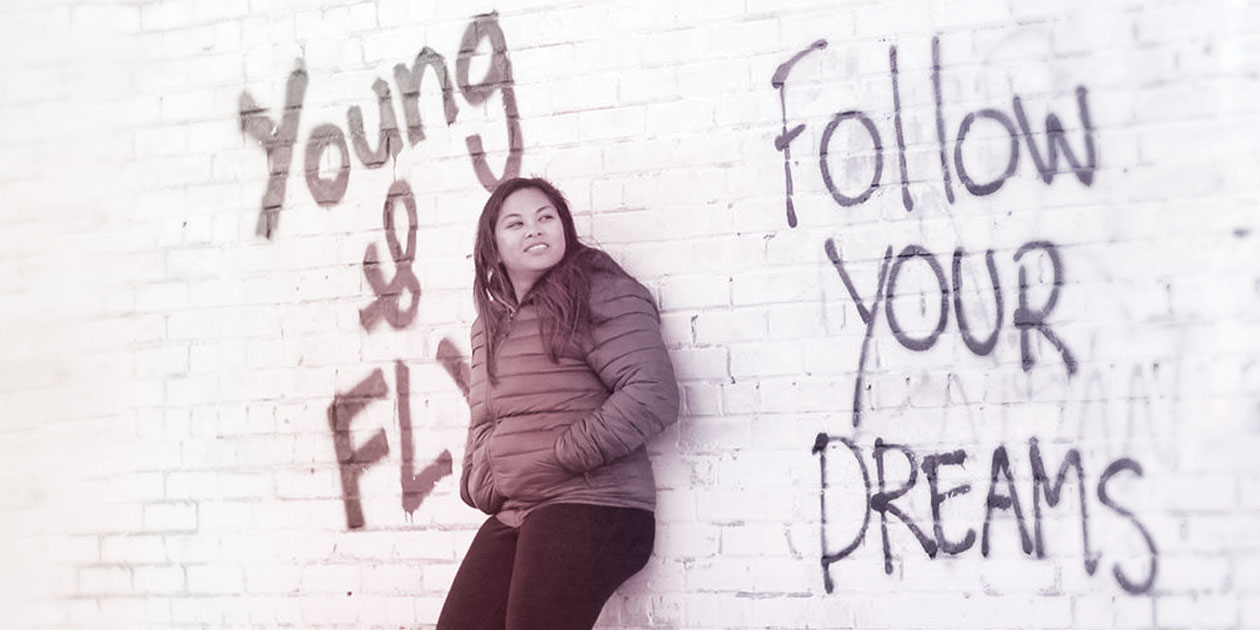 PHOTO COURTESY ANA ZIEGLER LOES
When the director calls action, Ana Ziegler Loes (08BA) sits a few feet away, taking meticulous notes and monitoring every movement, line, and position of the actors onscreen. If she spots a major mistake or inconsistency, she notifies the director, who determines whether to reshoot a scene. Working on the sets of primetime TV shows like Empire, Chicago P.D., and Chicago Med, Ziegler Loes serves as a script supervisor—an often overlooked but indispensable role on a film crew.
BREAKING INTO THE BUSINESS
Entering the workforce amid the Great Recession in 2008, Ziegler Loes at first struggled to find meaningful work. As the Iowa film tax credit program brought more opportunities to the state, the University of Iowa history grad landed some minor acting roles and developed an interest in working behind the scenes. "I wanted to be part of this carnival of people," says the former Hawkeye Marching Band and Hawkeye Pep Band member. "All the people who work behind camera have weird quirks—and they accept that. I just like the atmosphere, being relentlessly myself."
A couple years after graduation, Ziegler Loes returned to the university to take film analysis courses in the Department of Cinema and Comparative Literature, which inspired a career in film. In fall 2013, she gained her first script supervisor role on a student film at Columbia College in Chicago, while balancing motherhood and working toward a master's degree in screenwriting and directing. "[Script supervisor] was a position that nobody wanted," says the Bettendorf, Iowa, native. "I established myself as that person who will work this unglamorous job. I figured out that I really enjoy it."
COMMITTED TO CONTINUITY
Ziegler Loes' role requires a balance of quick thinking, attention to detail, and effective communication. As a scene unfolds, she ensures continuity, such as confirming an actor wears the correct attire for a scene or picks up a cup with the correct hand after numerous takes. Seated between the director and cinematographer, Ziegler Loes watches multiple monitors, snaps photos for reference, and takes precise notes for the editing room on anything from the bump of a camera to the delivery of a line. If something poses a problem for editing, it's brought to the director's attention.
Ziegler Loes is also a timekeeper. Before filming starts, she reads through the script to ensure it fits time constraints and doesn't contain major plot holes. On set, she notes when the crew arrives, takes breaks, and leaves—verifying strict union labor rules are followed to avoid stiff penalties for producers. The crew shoots four to five scenes over 12-14 hours, with four breaks spread throughout the workday.
STORIES UNTOLD
This past March, COVID-19 halted production on Empire as the crew filmed the second-to-last episode of the series. Unable to resume, the producers were forced to squeeze the final two episodes into one, leaving an incomplete feel to the finale. "We all thought we were coming back on Monday," says Ziegler Loes. "It never got the payoff it deserved."
The coronavirus also postponed filming of Ziegler Loes' next project for Fox, The Big Leap, a ballet-themed dramedy tentatively set to shoot this fall. As she awaits a return to work, Ziegler Loes isn't sure how sets will function moving forward, though she may take on additional duties previously assigned to other departments. Once work resumes, Ziegler Loes hopes to serve as a show's script supervisor long enough to receive an opportunity to direct, a chance given to others in her profession. Until then, she's embracing her essential role on set, ensuring all the script's pieces flawlessly fit together.