Henry B. Tippie College of Business alumna Jenn Sebestyen, a food blogger and mom, releases The Meatless Monday Family Cookbook.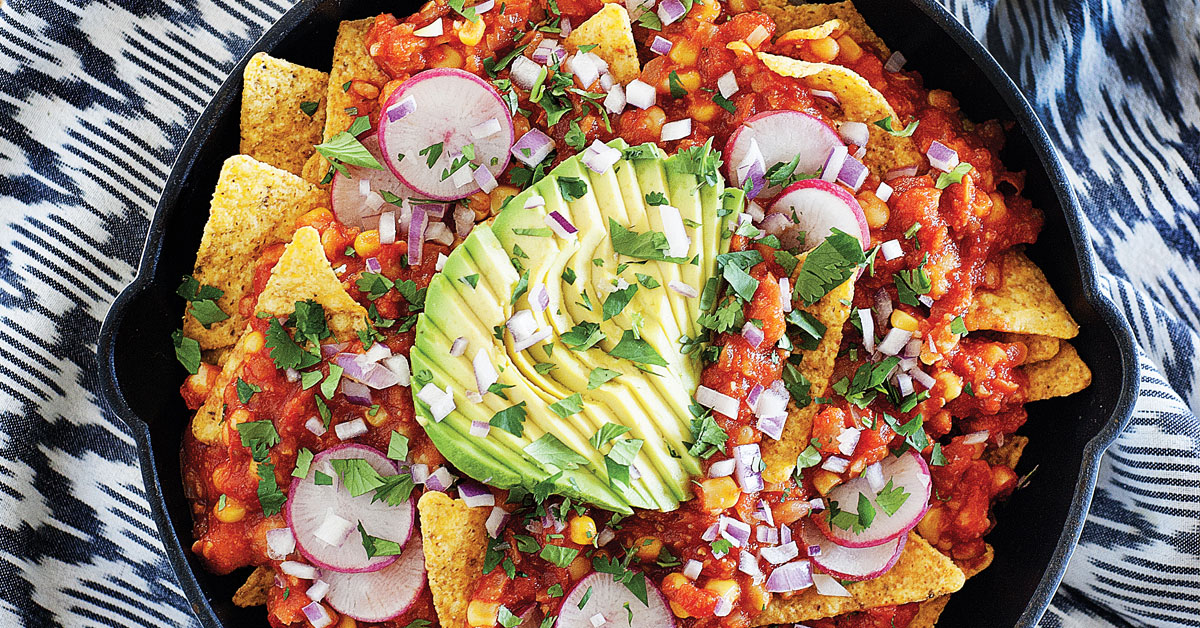 PHOTOS COURTESY JENN THURMAN SEBESTYEN
Skillet Chickpea Chilaquiles
Jenn Thurman Sebestyen didn't think much about what she ate. Then she became a mom.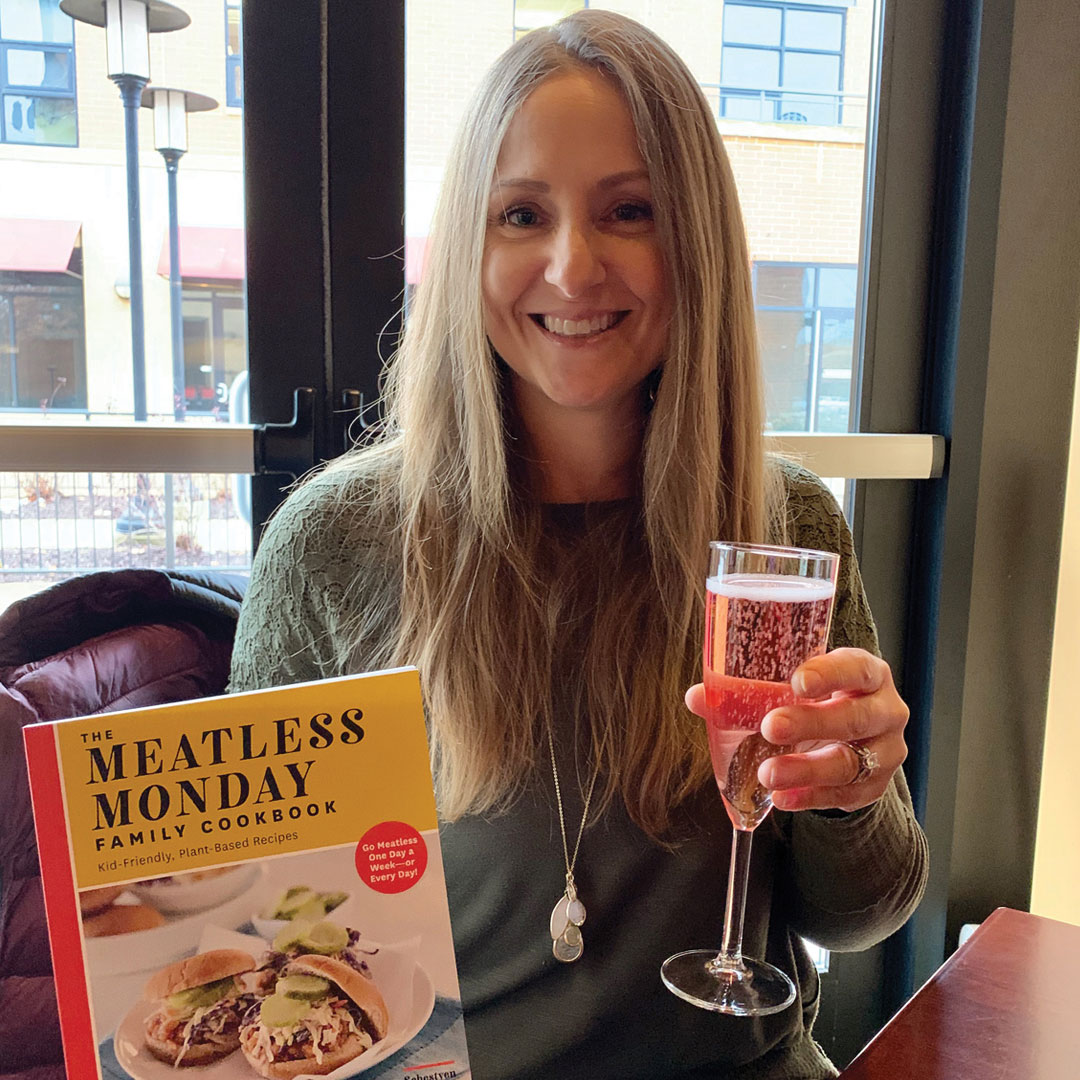 Jenn Thurman Sebestyen (98BBA)
"It wasn't until my son was born that I started to change my diet," says Sebestyen (98BBA), a University of Iowa Henry B. Tippie College of Business alumna and mother of three who lives in the Chicago area. "I knew I didn't want to one day feed him the same food garbage that I had been eating, and I had to set a good example. I started reading all I could about healthy diets and discovered that, for me, a plant-based diet was the way to go."
In 2012, Sebestyen launched the Veggie Inspired food blog to share recipes and other tips for families to incorporate more fruits and vegetables into their meals. "I never really intended for anyone other than my mom and a few friends to see it, but I needed an outlet that didn't involve changing diapers and nursing babies," she says. "Before long, people from around the world were viewing my blog, and I quickly learned that there was a huge market for plant-based recipes."
Sebestyen has since appeared on The Doctors talk show and published her recipes online for major magazines such as Redbook and Better Homes & Gardens. She recently released her first book, The Meatless Monday Family Cookbook, which includes hearty, meat-free recipes—such as these chickpea-based nachos with saucy southwest flavors (at right).
Follow Veggie Inspired on Instagram
---
Watch kids taste-test Jenn Sebestyen's healthy mac 'n' cheese recipe on The Doctors.