Iowa Club leaders dish on their go-to game day foods.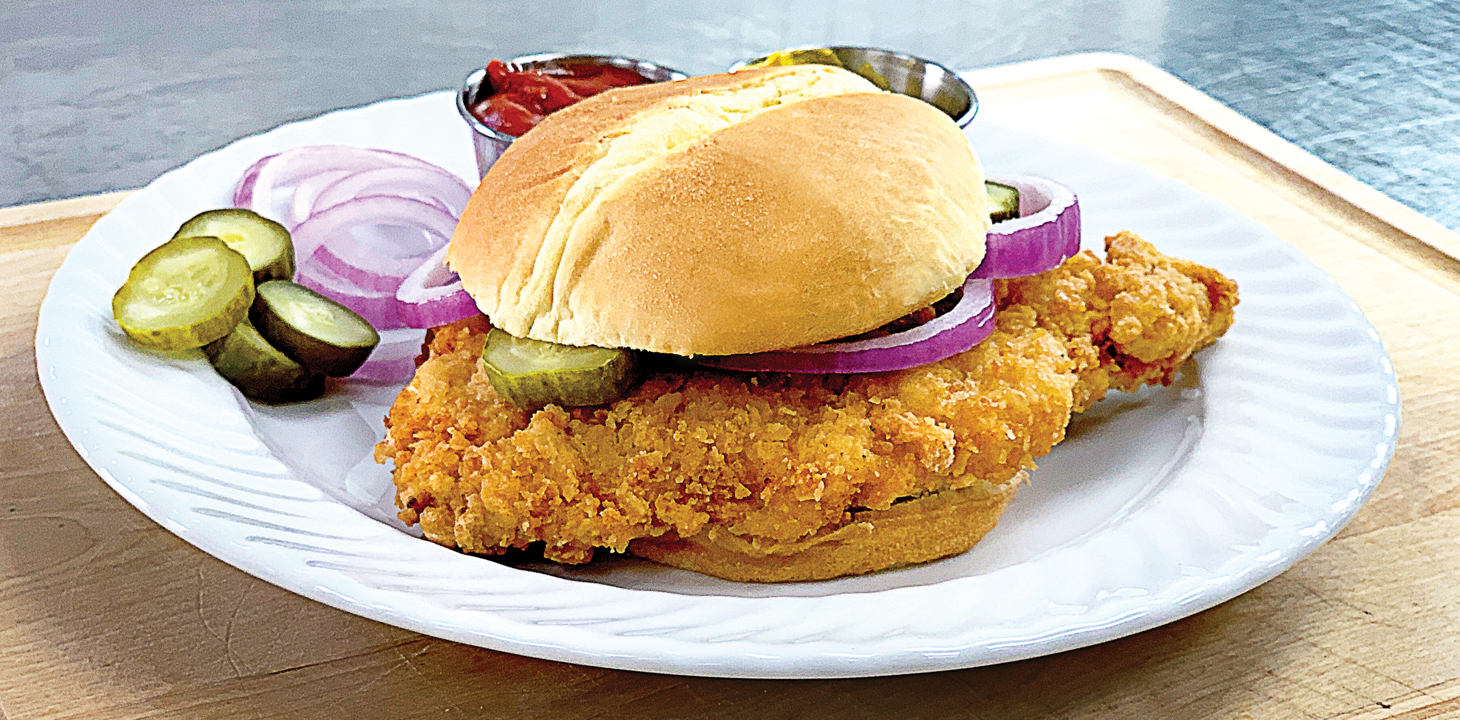 PHOTO: NICK BEECHER
Nothing brings Hawkeye fans together like food and football. In a treasured fall tradition, Iowa Club members worldwide meet on game days to cheer on the Hawks. Regional fare is served alongside comfort food that offers a taste of the Hawkeye State.
How to Make the Perfect Iowa Pork Tenderloin
Here, six Iowa Clubs present the signature dishes they savor at their game watch locations and tailgates. If these specialty foods make you hunger for your Hawkeye home, be sure to join your local Iowa Club—and check out our step-by-step guide to the perfect tenderloin.
For a complete listing of Iowa Clubs and Hawkeye game watch locations, visit foriowa.org/clubs.
LOS ANGELES
Menu item: Breakfast nachos, which includes three eggs cooked any style and a choice of sausage, ham, chorizo, or bacon
Why the tradition: Many Hawkeye football games air bright and early on the West Coast, so Los Angeles Iowa Club President Isaiah Scales says, "If you're torn between breakfast and game day food, we've got you covered!"
Game watch locations: Barney's Beanery, 1351 Third St. Promenade in Santa Monica, California, or 100 Fisherman's Wharf in Redondo Beach, California
Club website: facebook.com/groups/lahawkeyes
SACRAMENTO
Menu items: Maid-Rites and pork tenderloins
Why the tradition: The Sacramento Iowa Club hosts an Iowa Feast during its biggest game watch of the year, where it flies in meat from the Hawkeye State for chefs at The Lodge to prepare and serve. Everyone brings a favorite side or dessert to share—and Scotcheroos almost always make an appearance. "Hawkeye fans in Sacramento gravitate toward each other naturally, and when we serve food that only Iowans appreciate or even recognize, it brings our Hawkeye community even closer together," says Sacramento Iowa Club President Lisa Westwood (93BA). "It's fun to hear people talking about their memories of Iowa while cheering on our Hawks."
Game watch location: The Lodge, 2801 Prospect Park Drive in Rancho Cordova, California
Club website: facebook.com/Herkykinnick38
LAS VEGAS
Menu item: Best of the West Iowa Hawkeye pork tenderloin
Why the tradition: Las Vegas Iowa Club volunteers Barbara (73BM) and Bill Holden (73BS, 77MAT) missed Iowa's pork tenderloin when they moved from Cedar Rapids four years ago. "The first two years we lived here, we checked every place we went, but no one got it right," says Barbara. "The Best of the West is always a taste of back home Iowa that we cannot just walk into any restaurant and get."
Game watch location: Hooters Spring Valley, 7155 S. Rainbow Blvd. in Las Vegas
Club website: facebook.com/LasVegasIowaClub
CHICAGO
Theory, 9 W. Hubbard St. in Chicago
Menu item: Owned and operated by Iowa alumnus Joel Sorinsky (04BA), Theory serves walking tacos, taco flatbread, and Herky sticks to homesick Hawkeye fans.
Bill's Pizza & Pub, 624 S. Lake St. in Mundelein, Illinois
Menu item: Bill's double-decker pizza competed on Good Morning America earlier this year for best pizza in Chicago. Chicago Iowa Club game watch director Matt Kovalsky (03BSE) says it's comparable to pizza served at Iowa City restaurants Falbo's and Wig & Pen.
Club website: wp.foriowa.org/iowaclubs/chicago
INDIANAPOLIS
Food specialty: Shrimp cocktail with St. Elmo sauce
Why the tradition: St. Elmo Steak House in Indianapolis is world-famous for its spicy cocktail sauce. Indianapolis Area Iowa Club President Clark Crowell says he brings it back for tailgates in Iowa City every year and made it available for visitors when the Hawkeyes played at the 2015 Big Ten football championship in Indianapolis.
Game watch location: Buffalo Wild Wings, 2514 Lake Circle Drive in Indianapolis
Club website: wp.foriowa.org/iowaclubs/indianapolis
NASHVILLE
Menu item: High Porch Picnic drink, containing Deep Eddy lemon vodka, peach schnapps, and freshly squeezed lemonade
Why the tradition: Tin Roof restaurant CEO Bob Franklin (98BA) has added the custom drink—named in honor of former Hawkeye coach Hayden Fry—to the menu at all 18 locations across the United States. One dollar from each drink purchase goes toward the Kinnick Edge fund to renovate Kinnick Stadium.
Game watch location: Tin Roof, 316 Broadway Ave. in Nashville, where a portion of sales from all Iowa Club game watches and events supports the Kinnick Edge campaign
Club website: facebook.com/NashvilleIowaClub