The University of Iowa-based resource improves disaster prevention at the university—and across the state.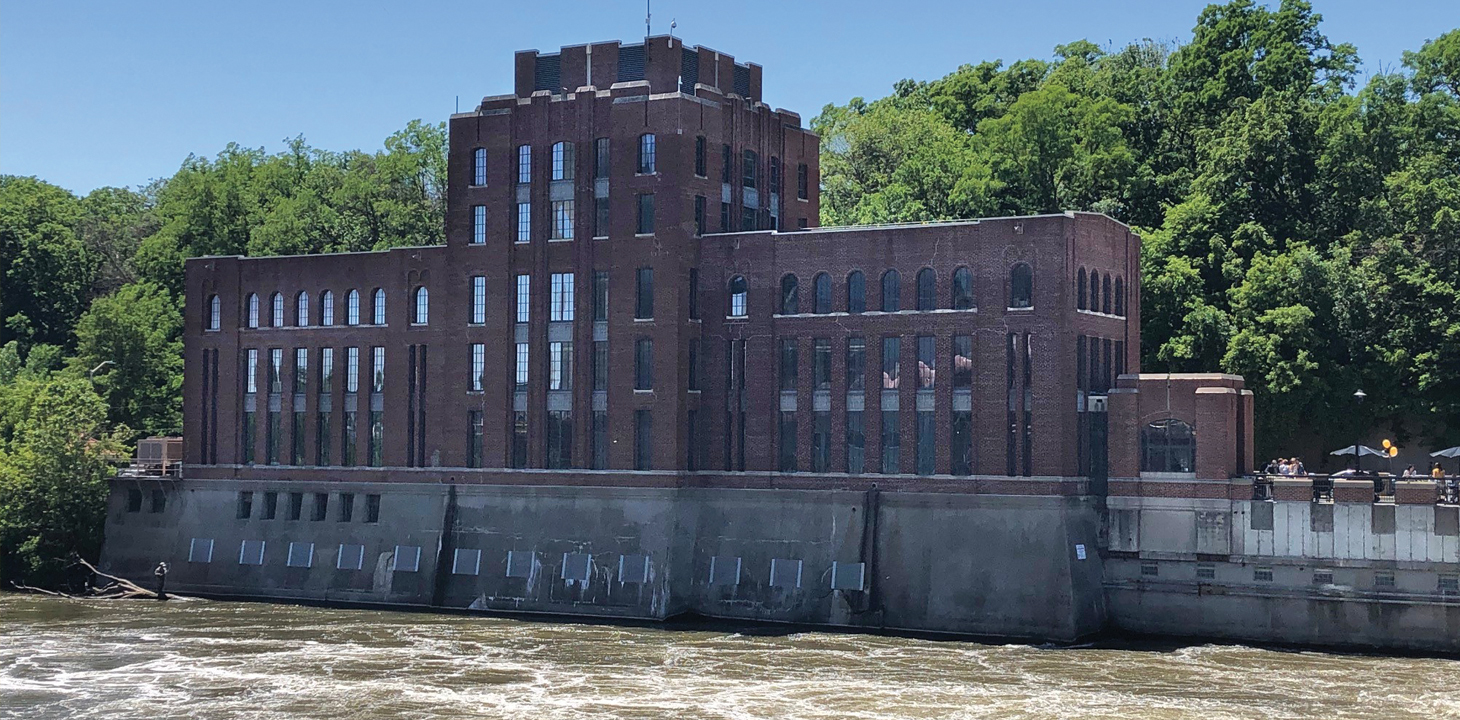 PHOTO: SHELBI THOMAS
C. Maxwell Stanley Hydraulics Laboratory, home to the Iowa Flood Center
The UI-based Iowa Flood Center—created by legislators as a statewide resource in response to the 2008 floods—marked its 10th anniversary this past summer with a celebration highlighting the state's enhanced flood preparedness.
The center, operated through the UI College of Engineering's IIHR—Hydroscience & Engineering research institute, develops detailed floodplain maps and monitors water levels across Iowa in real-time to help communities prepare for potential threats.
Thanks to the experts at the Iowa Flood Center, UI officials say their flood prevention measures are much more effective than in 2008, when the campus suffered an estimated $750 million in damage. The university regularly runs tabletop exercises and updates its disaster plan based on the Iowa Flood Center's latest research.
Rather than depend on a massive army of volunteers to fill sandbags, the UI can now enlist a small group of professionals to quickly install 37,000 linear feet of HESCO barriers to shield campus buildings. These barriers are placed on sidewalks that are eight feet above the floodplain and at least a foot thick to handle the weight of heavy flood equipment. Pumps and underground valves also safeguard buildings and prevent water from seeping through utility tunnels. Campus landmarks such as the Iowa Memorial Union and Art Building West now receive enhanced protection, while still preserving their beauty and architectural renown.
As a result of the Iowa Flood Center's efforts, the UI has become known as a national leader in flood prevention. A May 2019 article in The New York Times chronicled "How the University of Iowa Recovered from the 'Unfathomable Flood' that Ruined It," and university experts now share those lessons to help communities across Iowa and the country.
Ohio State is one of the institutions that has turned to the Iowa Flood Center's expertise. About aiding Iowa's Big Ten rival, Rod Lehnertz (02MBA), UI senior vice president of finance and operations, joked: "We don't tell them how to beat us in football, but we will tell them how to protect their campus from flooding."
---
Watch a video on the Iowa Flood Center's work across the state.