A Lucky Man
By Jamel Brinkley (15MFA), Graywolf Press, 256 pp.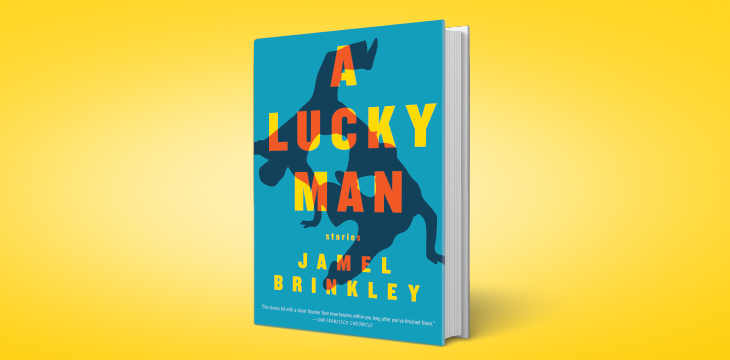 Lately, National Book Award finalist Jamel Brinkley finds himself revisiting an essay by Iowa Writers' Workshop Director Lan Samantha Chang (93MFA) titled "Writers, Protect Your Inner Life." In it, Chang urges emerging authors to wall off their internal creative space from the external clamber of social media, book reviews, and—ahem—"Q&As that stay online forever."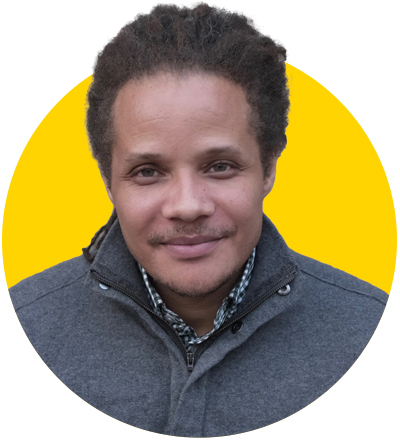 PHOTO: ARASH SAEDINA
Jamel Brinkley
The essay has served as a source of motivation for Brinkley, a former MFA student under Chang, to continue creating amid a whirlwind year filled with such distractions, welcome as they may be. Brinkley has been in high demand since the release of his debut collection of short stories, A Lucky Man, which graced many critics' 2018 best-of lists and earned him a slew of literary honors. Set in Brinkley's native New York, A Lucky Man is made up of nine stories about the lives of black men and boys grappling with issues of masculinity, race, sexuality, and identity.
Brinkley is currently writing at Stanford University, where he holds a fellowship named for Iowa-born author Wallace Stegner (32MA, 35PhD). Ahead of his book's paperback release in June, Brinkley made time for one more Q&A.
Did you write any of the stories in A Lucky Man while at Iowa?
I wrote most of the stories there! Seven of the nine stories in the collection were first drafted in Iowa City. That said, I didn't even think I was writing a book while I was in the program. I had to be convinced that my stories could cohere into a collection.
How did your time in Iowa City influence your work?
Initially, I was hesitant to leave New York, where I'd lived essentially my entire life. But when I was fortunate enough to be admitted to Iowa, I knew I wanted to go to a place where many of my favorite contemporary writers had gone. I was also excited to work with the faculty, especially Sam Chang, Marilynne Robinson (17LHD), and Charles D'Ambrosio (91MFA). I think I learned to be a better reader of my own work in Iowa City. I learned how to revise. And I think my stories got a little quieter, in a good sense, away from the bustle and distractions of Brooklyn.
How much of your own life is reflected in your storytelling?
I think my life is refracted in the stories, not reflected. Certainly there are memories, experiences, and places related to my life as a black male in New York that inspired parts of my stories, but the work isn't interesting for me unless I open up a lot of space for invention, for fiction.
Did you set out to write stories with social themes that resonate so deeply today?
I didn't. I think I wrote a handful of stories, and they have been swept up in a larger cultural conversation. This isn't to say that I wasn't thinking about those issues on some level, probably subconsciously for the most part, but I didn't deliberately aim to write about those themes. I see my themes after the fact, once the stories are done. I think about race, gender, sexuality, and other identity categories quite a lot, but during the process of writing sentences and scenes, there's too much other stuff to worry about.
---
National Book Award finalist Jamel Brinkley in a recent interview with PBS Books