A Hawkeye football favorite finds ultimate freedom in backpacking around the world, taking photos that inspire a sense of wonder.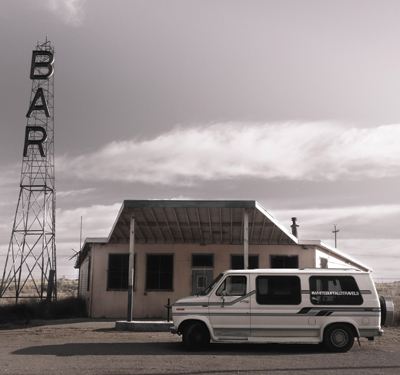 ALL PHOTOS COURTESY PAKI O'MEARA
Top Image: O'Meara savors a quiet morning at Thompson Chain of Lakes in Montana. Above: O'Meara began his travels in a 1991 Ford Econoline conversion van called the White Buffaloónamed after the majestic beast that stands apart from the herd. When that broke down, he began flying overseas for adventures farther afield.
Most know Paki O'Meara (10BA) as the Hawkeye football walk-on from Cedar Rapids whose perseverance landed him a scholarship as a special teams standout and running back. But the local letter winner has a worldlier side. Encouraged by his Samoan mother and anthropology professor father, O'Meara has always held a natural curiosity for the world, which he explored at the UI as an anthropology major. It was only fitting, then, that less than six months after his December 2010 graduation, O'Meara began life on the road. The Hawkeye globetrotter recently shared his travel reflections and stunning photography with Iowa Alumni Magazine via email from Australia's remote Margaret River region, where he's earning money as a chef after exploring Cambodia, Japan, and Taiwan.
What did you learn at the UI and with the Hawkeyes?
One memory that always stands out in my mind is walking out at Beaver Stadium in 2009 to play Penn State. It was a night game, and Penn State opted for a ďwhite-out.Ē It was so loud underneath the stadium, the whole place was shaking; I felt like a gladiator about to step foot into the Colosseum in Rome. The first play of the game, Penn State had a long pass for a touchdown and the place erupted. Nobody on our team got nervous; we never doubted that we would win. We dug our cleats in and went on to win decisively. It was the defining moment of our season, but that game was won long before that. You knew that your brothers wouldnít let you down, and you learn a lot about camaraderie that way. You learn trust and how to fight against the odds.
Experiences like that continue to serve me every day, and I am so thankful for it. All those long days in the offseason, all the failures, they make you into someone who canít be broken. It is a bit surreal to think back on memories like that because they are so long ago. It makes me think about my friends and how much I miss everyone back home.
When did you first catch the travel bug, and what do you love about traveling?
We moved around a lot while I was growing up. My background is not so typical in that my mother was born and raised on the island of Samoa. I was born in Wilmington, North Carolina, and, a few months later, we were on the move. We went to Samoa to stay with my motherís family for a while, then to Melbourne, Australia, as my dad had a job as a professor of anthropology at the University of Melbourne. We spent the next 10 years back and forth between the two countries before finally moving to Iowa, where my father is originally from, so I guess you could say that Iíve always had the travel bug.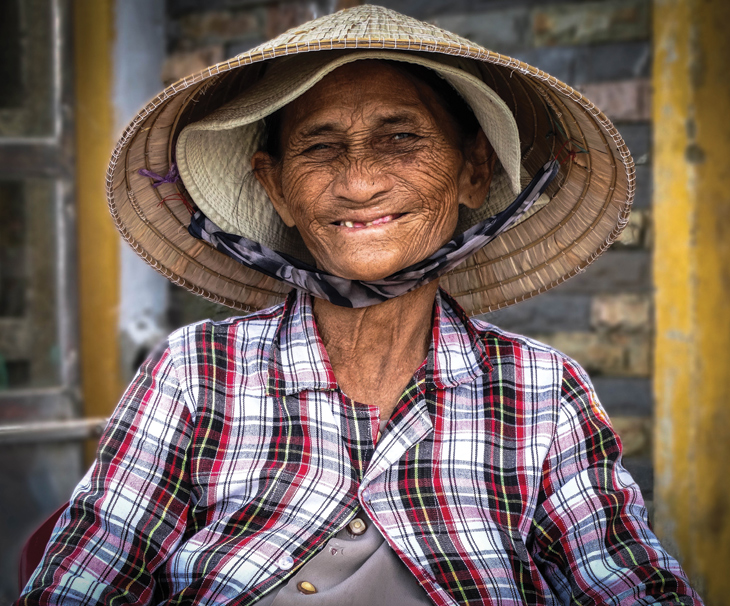 In Hoi An, Vietnam, O'Meara bought bananas from this woman "full of life despite the hardships of arduous years of labor."
How did you learn photography, and what draws you to it?
I took a couple of intro photography courses in high school but didnít pick up a camera until years later, a couple years after I had started traveling. It was a passion that I had forgotten about during the busy football years, and it took the art of traveling to reawaken it in me. I was seeing so many interesting things along the way, and I could feel the experiences shaping me. I just wanted to share my outlook on the world with my friends and family back home, so I bought a camera and started reading about techniques. Time can often seem endless when you are on the road, and there is no teacher better than trial and error. It has taken a while, but I am getting better and more confident at it every day.
Why did you decide to live a nomadic lifestyle after graduation?
After graduation, I could feel myself slipping into a sort of mundane routine, the sort of sedentary lifestyle that I had always promised myself I wouldnít have. I was unhappy with it, and I knew the best thing would be to just pick up and leave. It was so exciting to take the first step.
Was it hard to drop everything and start traveling?
Taking the first step felt a bit like stepping off the edge of the known world. I was confident, but I didnít have any cheat sheet for what I was about to do, so I just needed to keep my wits about me and learn from the mistakes. The excitement always outweighed the fear; I just always think positively about what the next day could bring. Itís a rush to think about going to a place that you have never been, because you know that you will learn things about the world, people, and yourself and that you will be so much better for having those experiences. I think my friends always pegged me for this sort of life after college, and I am lucky enough to come from a very open family who encourages me at everything I do, no matter how ridiculous it may seem.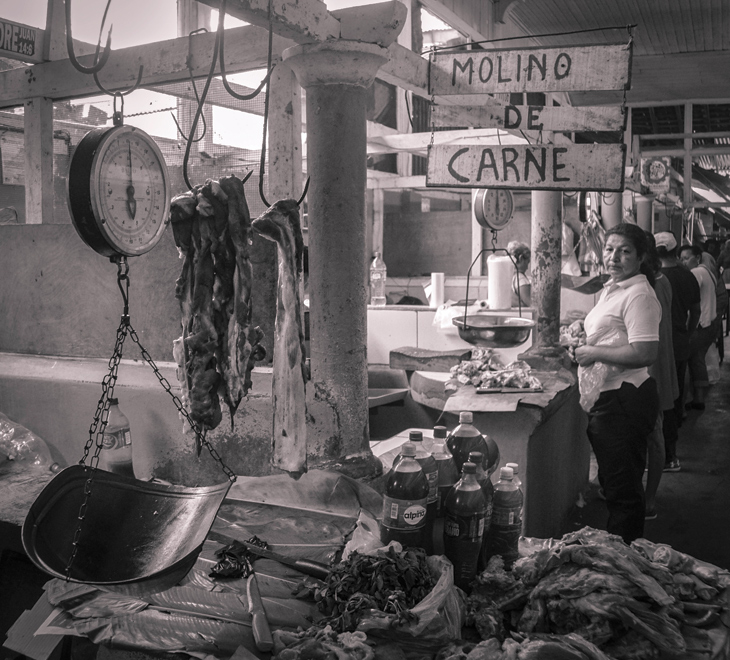 A woman sells meat at the central market in Granada, Nicaragua.
Whatís the significance of your Instagram name, White Buffalo Travels?
I just love the animal. White buffalos are big and majestic, and they look you in the eye. A white buffalo has a bit of mysticism around it, particularly in Native American lore; itís an ancient Lakota story. I like to think of it as going against the grain. A white buffalo is starkly different than the rest of the herd.
How many countries have you been to?
Iím not sure, but if I had to put a number on it, I would say itís around 50 countries.
Whatís your favorite place to travel?
I always feel a strong pull toward Costa Rica. I stayed there for a total of a year on two different occasions, working and enjoying life. Iíve made so many friends and so many memories there that it feels like a second home to me. I donít get so restless to move when I am there.