It was a case of the blind leading the sighted.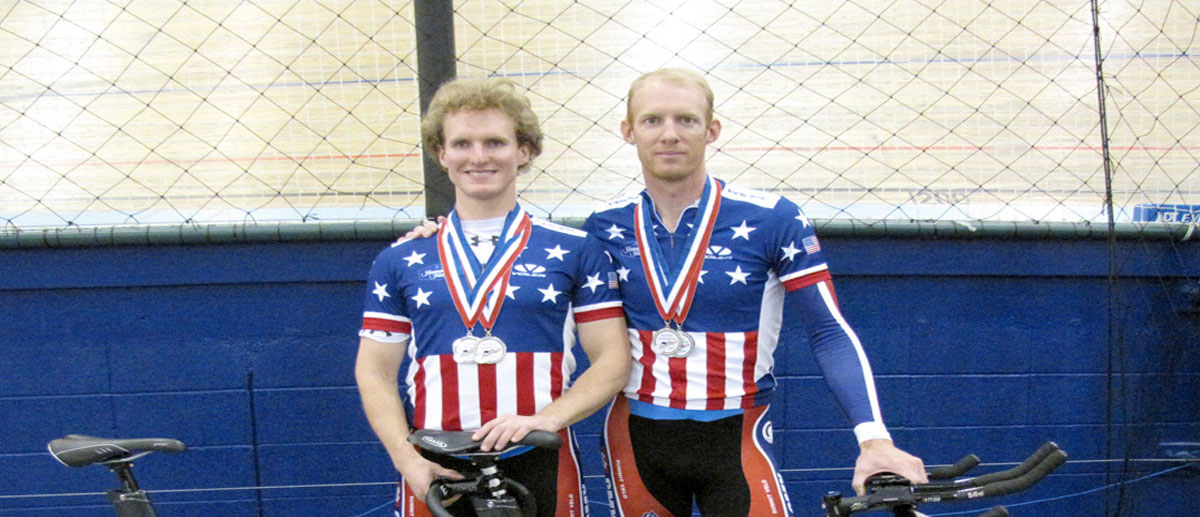 Clark Rachfal, a U.S. Paralympics track cycling champion who has been losing his eyesight since childhood due to Leber Congenital Amaurosis (LCA), commanded a team of a dozen cyclists this past summer on the Register's Annual Great Bike Ride Across Iowa (RAGBRAI). The group rode in support of Project 3000, a UI-based effort to help people with rare genetic eye diseases.
Riding a tandem bicycle with a sighted partner, Rachfal (left in photo) guided the team for the 442 miles between Council Bluffs and Burlington. Their bike ride raised $40,000 to help UI researchers at the Carver Family Center for Macular Degeneration offer genetic testing to the estimated 3,000 Americans with LCA. Project 3000 staff use the test results to confirm patient diagnosis, pinpoint genes responsible for blindness, and look for new treatments and cures for inheritable eye diseases.
For more information on Project 3000, visit www.project3000.org.