HILARY LORENZ, 92MA, 93MFA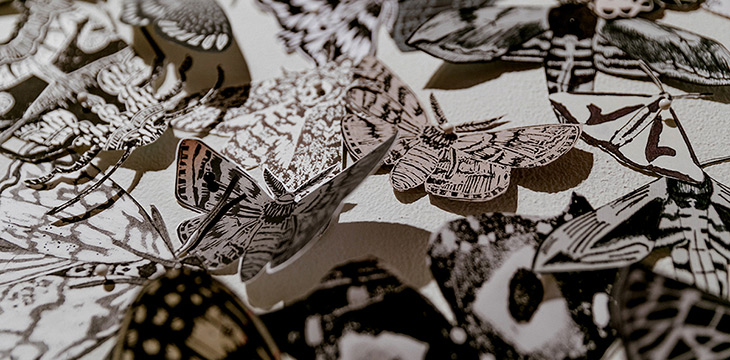 A crowdsourced art collaboration took flight earlier this year when multidisciplinary artist Hilary Lorenz put out an open call online for people around the world to create paper moths native to their region. A swarm of responses fluttered in as around 3,000 participants from 24 countries contributed nearly 15,000 moths for the Moth Migration Project.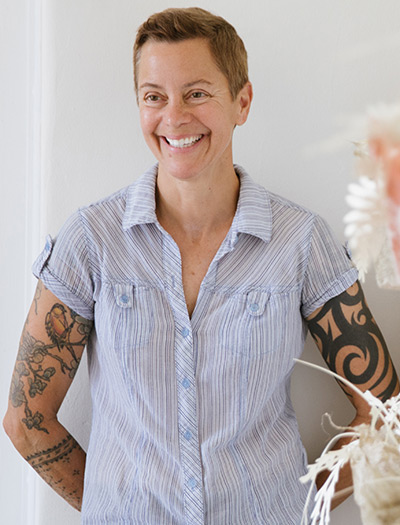 PHOTOS: DA PING LUO
Originally part of an Albuquerque, New Mexico, art gallery exhibition this past fall that highlighted the important work of pollinating insects, the project soon took on a life of its own. Lorenz received a multitude of photos and letters from families using the activity to spend quality time together, teachers incorporating moth-making into their science lessons, and adults rekindling their creativity by making art for the first time in years. Participant Joyce Stewart of Texas wrote: "In a world of divisiveness, it was humbling to be a small part of a project that had the potential to create a spirit larger than any single community."
Lorenz, 92MA, 93MFA, a professor and chair of visual arts at Long Island University in Brooklyn, New York, continues to accept submissions to the Moth Migration Project, which will be featured in spring 2019 at the Bundaberg Regional Galleries in Australia.