A book by Michael J. Hogan, 67MA, 74PhD, Cambridge University Press.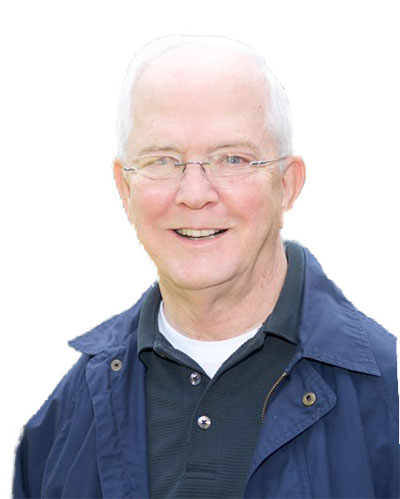 John F. Kennedy served less than three years in the White House, but his presidency has inspired enough books to fill a library. By one estimate, 40,000 titles have been written about the 35th U.S. president, whose legacy in the Cold War, Space Race, and Civil Rights Movement—along with his celebrity and tragic assassination—has proven fertile ground for authors since his death 54 years ago this month.
So when longtime university administrator and historian Michael Hogan, 67MA, 74PhD, began mining the National Archives and Kennedy Presidential Library for his new book, he faced a daunting problem: What to say about a historical figure with more written about him than dozens of others presidents combined? Ultimately, Hogan focused his research not on Kennedy's life and death, but what followed. His new biography, The Afterlife of John Fitzgerald Kennedy, examines how JFK's carefully crafted image burnished itself in the American psyche after that dark day in Dallas.
A Waterloo, Iowa, native, Hogan earned his master's and Ph.D. in history at the UI after studying as an undergraduate at what is today the University of Northern Iowa. He served as UI provost from 2003 to 2007 before leaving to become president at the University of Connecticut and later the University of Illinois. Since resigning as Illinois' president in 2012, Hogan has remained a member of its faculty as a distinguished professor of history.
His fourth history book comes during what would have been the year of Kennedy's 100th birthday.
IAM: Where were you when you learned JFK had been shot?
HOGAN: I was a junior in college, and we were standing around waiting for class to start. When the professor walked in, he looked at us with big, wide eyes and said, "What are you all doing standing here? Didn't you hear the news?" So like every other American, I went home and turned on the television and watched it nonstop for the next several days. I remember seeing Lee Harvey Oswald's assassination on TV as it happened, and Kennedy's funeral. It was so very sad.
IAM: How did you arrive at JFK's "afterlife" as the focus of your book?
HOGAN: I actually started out wanting to write a small book on his funeral. But then I became very interested in the notion that his assassination had caused what sociologists call a cultural trauma on the country. He was an amazingly popular president, and he had a way about him that made people feel like they knew him. There was a lot of literature at the time referring to the death as having lost a brother or relative—people thought they had lost a member of their own family. I became captivated by this. What made him so popular? Why did people think of him in such personal terms? Why do we remember certain people in certain ways?
IAM: Why did people feel that connection to him?
HOGAN: He was young, he was attractive, and he was assassinated midlife. I don't know if we'd remember him the same way if he died at 67 or 77 of cardiac arrest or something while he was in the White House. Also, he was very successful, along with his wife, Jacqueline, in creating an image of himself. They created a style—a brand, you might say—that was enormously appealing to Americans. He was very good on television and film, and he was the first American president who knew how to deal with the modern media. When he was assassinated, the image he had created of himself was frozen in American memory. He was elevated to something like heroic status, and his wife, family, and friends worked tirelessly to protect that image against any criticism.
— Josh O'Leary