Going Places with the IOWA Clubs
In the July digital of Iowa Alumni Magazine, we take you on a nationwide summer road trip with a little help from our IOWA Clubs. We asked more than 50 club leaders across the country (and world) about their cities, the first places they'd take a visitor, and where local Hawkeyes hang out.
From the responses received, we created a travel guide for you to use to find Iowa faithful wherever you go. And they're everywhere! Whether you are just passing through or a new resident to one of these places, hopefully this information can come in handy.
Below, you can see a sampling of our eastern clubs, or click here for the entire digital edition. For a complete listing of IOWA Clubs, visit www.iowalum.com/clubs.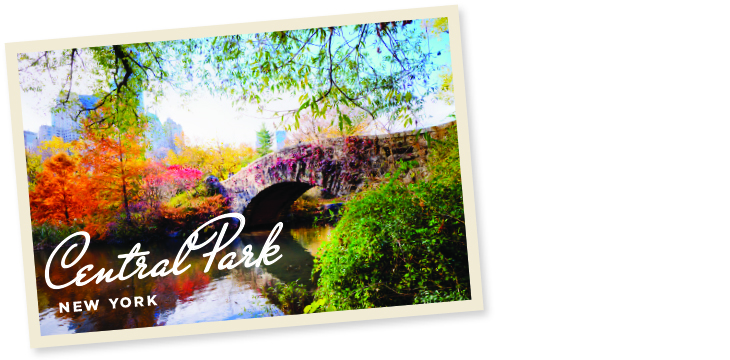 New york, NY
5,734 Alumni and friends
Notable Hawkeye:
Newsman Tom Brokaw, 10LHD, was the longtime anchor of the NBC Nightly News in New York, where he now works as a special correspondent for the network.
Iowa connection:
Mason City native and Broadway legend Meredith Willson penned the Iowa Fight Song in 1950, eight years before his landmark show The Music Man won a Tony for outstanding musical.
Hawkeye hangout:
The Playwright Irish Pub, just a block away from the Empire State Building.
Must-see:
The High Line is New York's most unique park—a public green space and walkway that stretches 1.5 miles atop an old elevated rail line on the West Side.
The Staten Island Ferry offers prime views of the Statue of Liberty and Manhattan skyline during its free, 25-minute voyages across the harbor.
Rockefeller Center's Christmas tree, snow-covered Central Park, and the ball dropping at Times Square add to New York's charm during the holidays.
Travel tip: "Taking the subway is usually a lot faster than getting in a cab, plus cabs are always more expensive." New York Metro IOWA Club president Daniel Patterson, 01BA
Club contact: nychawkeyes@gmail.com
Off the beaten path:
The Met Cloisters—a monastery-like museum in northern Manhattan dedicated to medieval art—is a lesser-known branch of the Metropolitan Museum of Art.
Best view:
The Top of the Rock includes three levels of indoor and outdoor observation decks 70 floors above Rockefeller Center.
Iowa pride:
While Manhattan is nearly 1,000 miles away from Iowa City, members of the New York Metro IOWA Club—whose logo is of Herky climbing the Empire State Building—turn out in big numbers for game watches. As many as 400 football fans have packed Playwrights for the Hawks.
Did you know?
Fran McCaffery's Hawkeyes will travel to the Big Apple in March 2018, when Madison Square Garden hosts the Big Ten Men's Basketball Tournament for the first time.
Upcoming IOWA Club events:
A Big Apple Big Ten social outing is Aug. 31 at the Gansevoort Park rooftop bar.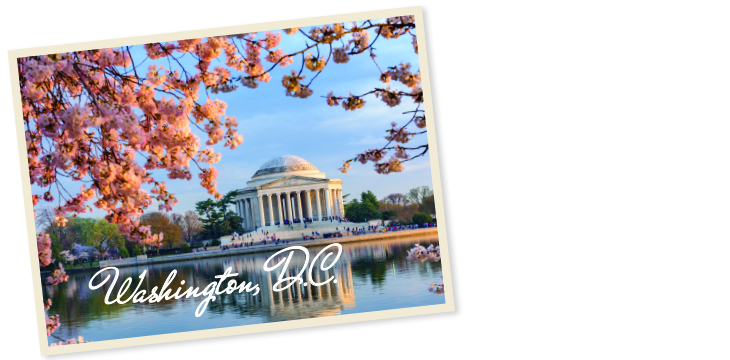 Washington, D.c.
5,518 Alumni and friends
Notable Hawkeyes:
Thomas Wickham Jr., 90BA, 94JD, is the parliamentarian for the U.S. House of Representatives and recent UIAA Distinguished Alumni Award winner.
Iowa connection:
When Iowa veterans travel to Washington each spring and fall aboard Honor Flights, members of the Capital Area IOWA Club meet them at the World War II Memorial to extend a warm welcome.
Hawkeye hangout:
Lost and Found in the Shaw neighborhood for happy hours, and Crystal City Sports Pub in Arlington and Public Bar in Washington's Dupont Circle on game days.
Must-see:
The Smithsonian—led by former UI President David Skorton—features 19 museums, including its zoo, vast art collection, and pop culture exhibits.
The Library of Congress offers tours, lectures, and concerts in its historic Jefferson Building.
The Pentagon takes reservations for guided, 1.5-mile walking tours that highlight the various branches of national defense.
Travel tip: "Washington, D.C. is a city of museums, monuments, and history but also great food, sites, and people from around the world. When you visit, make sure to wear your best pair of walking shoes and your newest Hawkeye gear; someone will definitely come up to you and say, 'Go, Hawks!" Capital Area IOWA Club president Kevin Meredith, 01BSE
Club contact: kevin.meredith@capitalareaiowaclub.com
Off the beaten path:
Heurich House Museum (also known as the Brewmaster's Castle) is a grand 31-room Bavarian palace built in the 1890s with marble stairways and 15 fireplaces.
Best view:
Washington National Cathedral—D.C.'s majestic Gothic church—is known for its stone gargoyles, stained-glass windows, and tower views.
Iowa pride:
The Capital Area IOWA Club has partnered with organizations in Washington and the UI to welcome new interns to D.C. When students arrive, they are matched with local alumni who answer questions about the city, help them network, and serve as mentors.
Did you know?
The Capital Area IOWA Club has been named the UIAA's Club of the Year 14 times—more than any other IOWA Club in the nation.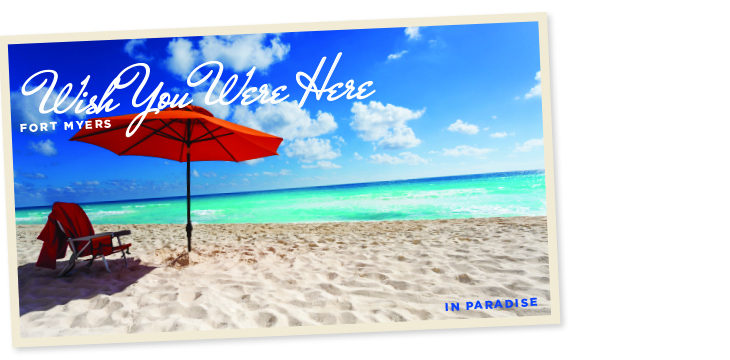 FORT MYERS, FL
2,764 Alumni and friends
Iowa connection:
Dan Gable, legendary former UI wrestling coach, vacations in southwest Florida and has attended game watches with the Paradise IOWA Club.
Hawkeye hangout:
RonDao's Pizzeria and Sports Bar.
Must-see:
Fort Myers Beach's white sandy coastline stretches seven miles along the Gulf Coast.
The Thomas Edison and Henry Ford Winter Estates features 20 acres of historical buildings, gardens, and museums at the vacation spots once owned by the two innovators and friends.
Dolphin watching is a popular attraction—whether spotted on a boat tour or from the shoreline.
Travel tip: "The sun is a lot stronger in Florida, so don't forget sunscreen." Paradise IOWA Club board member Rachel Powers, 10BA
Club contact: paradise_iowa_club@hotmail.com
Off the beaten path:
Skip One restaurant is a local favorite for its freshly caught shrimp, conch soup, and alligator bites.
Best view:
Pick a spot, any spot, on the beach and watch a spectacular sunset over the Gulf of Mexico.
Iowa pride:
The Paradise IOWA Club has won the UIAA's Small Club of the Year award multiple times.
Upcoming IOWA Club events:
The club is preparing for its fall football watches, which include a popular ticket raffle for the coveted Hawkeye swag bag.