Carter Fridly
WHY WAS HE IN THE NEWS?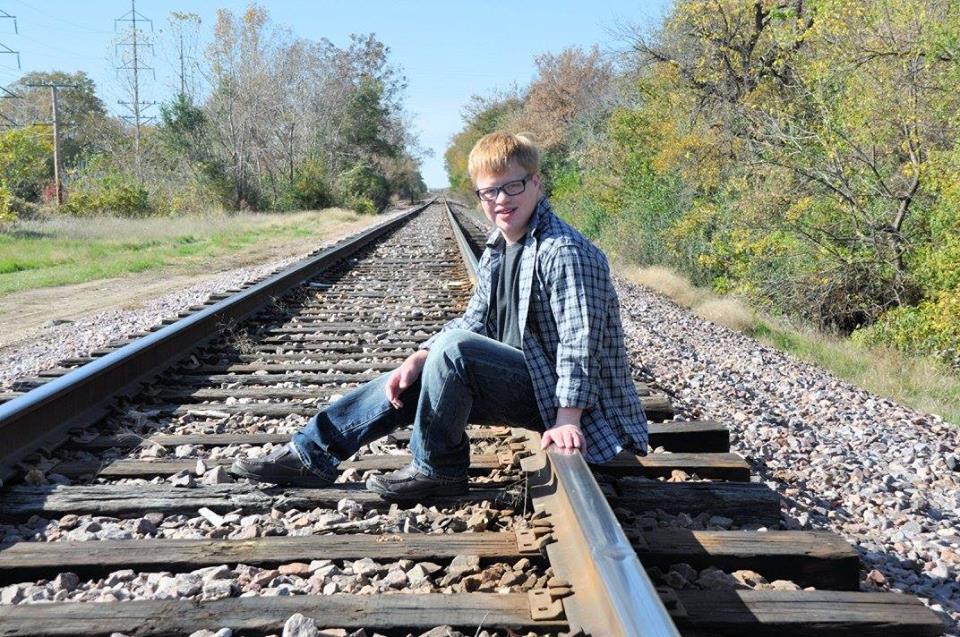 Carter Fridly, an Illinois high school senior with Down syndrome, shared his joy earlier this year when he received an acceptance letter to the University of Iowa.
In an uplifting video that earned more than 480,500 views, 400 shares, and nearly 500 comments on USA Today's Facebook page, Carter opens a life-changing piece of mail from the Hawkeye State. After his father reads the first word of "congratulations," Carter gasps with delight, jumps with his hands raised in glee, and wipes happy tears from his eyes. With family cheers heard in the background, his mother, Becky, says: "Oh my God. I'm so proud of you, buddy!" She later uploaded the tender moment to the video-sharing service Newsflare.
WHAT'S THE BIG DEAL?
"Carter had been insisting that he was going to college," Becky wrote on Newsflare, "but because of his disability we thought that dream would not come true."
After "lots of prayer and prodding from Carter," Becky says her family finally stumbled across Realizing Educational and Career Hopes (REACH), a two-year UI certificate program for students with intellectual, cognitive, and learning disabilities. REACH offers students with special needs a tailored college experience that teaches life skills to prepare them to live independently.
WHAT'S NEXT FOR THE FRIDLYS?
As a member of the REACH and UI Class of 2019, Carter looks forward to all the thrills of college life—including living in the residence halls, attending classes, watching Hawkeye football games, and making new friends. Once he earns his certificate of achievement from the program, Carter plans to become a chef and join the vast majority of REACH graduates who leave college with a job.
His mother, Becky, hopes Carter's moment in the spotlight will draw national awareness to the REACH program, spreading more joy and opportunities to families of children with special needs.
---
Watch the video here.
To learn more about REACH, click here.