As painkiller and heroin addiction grips middle-class America, the University of Iowa confronts the escalating crisis.
L
ate that night, the house dark and the guests gone, Lucas Weis went into his parents' bedroom and laid down beside his mother.
The 21-year-old University of Iowa student had been in good spirits during dinner, and he looked as healthy as he had in weeks. Wearing a soccer jersey and stocking hat, he'd gained some much-needed weight in his time away from school and seemed back to his good-natured self. Lucas cracked jokes with his older brothers, played on the floor with his nieces and nephews, and opened gifts around the tree.
The last few months had been harrowing for the Weis family. Now, two nights before Christmas, Kim Weis watched TV with Lucas in the family's West Des Moines home, soaking in a quiet moment of contentedness between a mother and her son.
Soon, Lucas leaned over, gave his mom a kiss, told her he loved her, and said goodnight.
AN ALARMING EPIDEMIC
The substance abuse counselor in him had nightmares about Lucas trying heroin, knowing his son could be more susceptible to addiction because of a family history of chemical dependency.
"From the very beginning I was always talking to him about this," says Dennis Weis, 71BSPH, 75MD. "It was my greatest fear. I told him, 'Don't even get started on opiates.'"
The impossible irony of the events that unfolded that Dec. 23-24, 2014, is few people understand addiction like Dennis Weis. He's seen the frayed minds, broken bodies, and fractured lives. For more than 30 years he led drug treatment programs and researched substance abuse, most recently at the Powell Chemical Dependency Center in Des Moines, where he was the longtime director.
Speaking as a professional and a father, he can say this for certain: America is in the midst of an undeniable drug crisis—one that centers around the abuse of opioid pain medications like oxycodone and hydrocodone and their bridge to heroin addiction when the prescriptions expire.
According to the most recent statistics from the American Society of Addiction Medicine, there were nearly 19,000 lethal overdoses from prescription pain relievers and 10,600 heroin-related deaths in the U.S. in 2014—nearly four times greater than in 2000. Drug overdoses have surpassed motor vehicle accidents as the nation's leading cause of accidental death, including the more high-profile opioid-related losses of celebrities Philip Seymour Hoffman, Heath Ledger, and Prince. Nearly 2 million Americans are estimated to have a substance abuse disorder involving prescription painkillers, and another half-million are addicted to heroin.
Such alarming statistics have heightened the sense of urgency among state and federal lawmakers, and also turned the problem into a crucial issue this election year. During a visit to the UI Field House prior to the Iowa caucuses, presidential candidate Bernie Sanders shared this warning about the two ways out with heroin:
"Number one, you're going to get arrested and go to jail. Number two, you're going to die."
In one of his final moves in office, President Barack Obama has proposed spending $1.1 million to expand treatment options, while 46 governors—including Iowa's Terry Branstad, 69BA—signed an agreement to address the inappropriate prescribing of painkillers and strengthen education campaigns.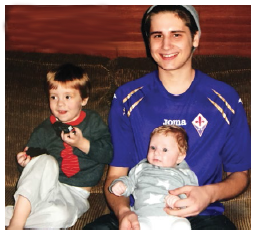 PHOTO: COURTESY KIM WEIS
Lucas Weis pictured with his young relatives on the last night of his life.
In Iowa alone, there are more than three times as many people in treatment for heroin or painkillers than a decade ago. This tragic reality has not gone unnoticed at the University of Iowa, where experts and alumni have come together to consider what can be done. More importantly, they are putting their ideas into action—from taking a hard look at what conditions truly require opioid treatment to researching non-addictive pain alternatives in the laboratory (see more on this topic at the end of this article).
Last academic year, a diverse coalition of experts gathered at the University of Iowa's College Public Health to discuss solutions to this dramatic rise in opioid abuse and the mounting number of overdose deaths in Iowa and beyond. More than 200 representatives from law enforcement, the court system, academia, and medicine convened at the daylong summit in search of solutions for what's become one of the deadliest drug epidemics in U.S. history.
"This won't be solved by police. This won't be solved by courts. This won't be solved by substance abuse programs," says Corinne Peek-Asa, director of UI's Injury Prevention Research Center, who helped organize the heroin summit alongside the U.S. Attorney's Office in November 2015. "It's really going to take a concerted, community-based prevention effort."
Unexpectedly, what characterizes the modern-day crisis is the epidemic's origins and the demographics of the average abuser. No longer the domain of Victorian opium dens, the free-wheeling '60s, or big-city drug dealers, opioids have found a new home in suburban America, with many abusers becoming hooked on highly addictive painkillers before turning to heroin's cheaper, more potent high.
Guohua Li, the founding director of the Center for Injury Epidemiology and Prevention at Columbia University, traces the beginning of the opioid epidemic to the mid-1990s. As Li explained in a recent talk at the UI, that's when the FDA approved OxyContin, a sustainedrelease opioid painkiller that saw broad commercial success in the following years spurred by an unprecedented marketing campaign. Soon, the drug and other opioids were in the medicine cabinets of millions of Americans, leading to surging rates of abuse. By 2004, OxyContin became the most commonly abused prescription opioid; today, there are more than 200 opioid-based medications on the market.
According to the National Institute on Drug Abuse, 80 percent of the people who entered treatment in the 1960s for heroin abuse started with heroin. By the 2000s, 75 percent reported that their first opioid was a prescription drug.
"When you ask them to tell you how they became a heroin or opiate user, the vast majority start out with, 'I was hurt at work, or I rolled a four-wheeler and my doctor prescribed me an opiate,'" says Patrick Reinert, 86JD, an assistant U.S. attorney for the Northern District of Iowa. Reinert says the majority of heroin addicts he sees in his work follow this path. "They start with the pills."
HEROIN HITS HOME
Growing up in suburban Des Moines as the son of a doctor and nurse, Lucas was a thoughtful, energetic, athletic child who loved basketball, riding dirt bikes, and traveling with his parents. When he was a boy, says Kim, if you didn't know where Lucas was, you just had to look up; he was probably in the nearest tree.
Lucas followed in his father's footsteps by attending the University of Iowa, where he studied psychology. In spite of hearing firsthand from Dennis about the perils of addiction, Lucas succumbed to teenage rebellion and experimented with drugs in high school. He smoked marijuana, as well as the synthetic form of the drug known as K-2. Dennis and Kim put him in outpatient treatment—the first of the counseling sessions, interventions, and drug screenings that would strain the family in the years to come.
But pot was just the beginning. In college, Lucas abused alcohol, benzodiazepines, cocaine, and, ultimately, heroin, his family would later learn. The signs seem obvious, in hindsight. The needle marks on his arms he insisted were just from giving plasma. The long-sleeved shirts in the summer. The strange excuses to keep his parents from visiting Iowa City.
While Lucas still did relatively well in school, problems surfaced. One night, the Weises received a frantic phone call from Lucas, who explained his parents' car had been impounded by police in Cedar Rapids. He said his buddy had borrowed the Volkswagen to take his girlfriend to the hospital; in reality, his friend had taken the car to buy drugs and was pulled over.
Lucas returned to outpatient treatment, this time at University of Iowa Hospitals & Clinics, where he was screened regularly. But he found a way to beat the system, in one instance using a friend's clean urine to pass the drug tests. "It haunts me," Kim says. "It's like he was living two lives. He knew it would hurt us, and he didn't want us to know. He hid it well."
Then one day, in the fall of 2014, the Weises received a thunderbolt of an email. Lucas' college roommate told them their son was in deep with heroin and needed help. Suddenly, the severity of their son's problems became crystal clear. Dennis and Kim called Lucas' substance abuse counselor at UIHC and scheduled an intervention for the following day. But Lucas didn't show up for the appointment. His parents found him at his apartment, high and hiding, syringes scattered about the floor.
Dennis and Kim gave their son an ultimatum: either get in the car and go to a residential treatment center in the Quad Cities, where his parents had reserved Lucas a bed, or they would have him committed.
He got in the car.
POTENT ADDICTION
Although Lucas Weis didn't use painkillers as a gateway to heroin, the results were the same. Unresponsive. Slow breathing. Pinpoint pupils. The effects have become familiar for UIHC emergency room doctors like Hans House, who treats an increasing number of overdoses each year.
Both opioid medications and heroin are particularly addictive because of their ability to tap into the brain's reward system. Opioids latch onto brain receptors to block pain, while releasing a flood of dopamine, the pleasure-producing brain chemical that generates an intense feeling of euphoria. But as the brain grows accustomed to the overstimulation, greater amounts of the drug are needed to produce the same effects, creating a cycle of escalation that for many puts them on a path to addiction.
Overdoses from heroin and prescription painkillers all look the same, says House, a professor of emergency medicine at the University of Iowa: As the drug takes hold, it reduces the heart's ability to pump blood, thus tapering the flow of oxygen in the lungs. Each breath becomes more precarious than the last, elevating the risk that the patient can lose consciousness and, ultimately, suffocate.
When House was in residency around 2000, there was little concern that prescribing opiates to manage pain would lead to addiction, he says. Medical science now recognizes that's not the case. House and his colleagues regularly see patients who have developed a dependence on painkillers, and, subsequently, they're treating more and more overdoses—both from prescription pills and street drugs.
"As opiate prescribing has become stricter and we've become better about reducing our number of prescriptions, patients have turned to heroin," House says. "As opiate deaths have gone down, heroin overdoses have gone up."
Increased scrutiny and new research has led to doctors pulling back on the reins in administering opioids, particularly for chronic pain. Dr. Hilary Mosher, 08MD, a UI clinical assistant professor of internal medicine who has studied opioid prescription trends, said the pendulum has swung in recent years. Doctors now largely understand that opioids are ineffective as long-term medications for non-cancer patients in the vast majority of cases.
While painkillers still are important in treating acute pain—broken bones, for instance—doctors are exploring alternatives when it comes to long-term pain. Mosher takes a "biopsychosocial" approach with her patients. That means examining on a case-by-case basis the many factors that can be contributing to a patient's pain, and trying out nonopioid treatments like physical therapy, acupuncture, massage, and psychological support. Last month U.S. Secretary of Agriculture Tom Vilsack charged the Carver College of Medicine to do more to train its future doctors on this epidemic and on the proper protocol for prescribing opioids.
REMEMBERING A SON
On Christmas Eve 2014, Kim returned home mid-morning after picking up the batch of last-minute holiday cards from the printer. The turkey was already in the oven, but Lucas was nowhere to be seen.
Dennis and Kim went up the stairs to his room together. They found his body lying on the floor on the opposite side of the bed. A syringe and spoon were under the bed. His cell phone had text messages indicating a heroin buy the previous night, after he had kissed his mom goodnight and went out to meet friends. Dennis, once a county coroner, knew his son had been dead for hours. An autopsy ruled it an accidental overdose.

Kim Weis visits Lucas' grave every day as she struggles to make sense of it all. "We loved him more than anything in the world, and we still couldn't save him," Kim says. "We miss him every second of our lives."
The family has filled their lives with small gestures to celebrate Lucas' life. They planted a tree at the Blank Park Zoo in Des Moines in his honor, they participate each year in an overdose awareness walk in the Quad Cities, and they volunteer in his name at the Central Iowa Shelter. The Weises also were among the families who successfully advocated for a newly passed Iowa law that allows first responders and caretakers of addicts to administer an effective antidote called naloxone during an overdose.
One recent afternoon, Kim spent time looking at old pictures and cherishing the person Lucas truly was. She excuses herself for a moment and brings back one last photo. It's a copy of the holiday card that went unsent nearly two years ago.
The photo for the last-minute card was taken the night of Lucas' death. In the picture, he sits on the floor with his brothers' families and his parents, a broad smile on his face.
It's their final recorded memory of the thoughtful, kind-hearted son they will always know.