A hammock strung between two trees, a cold glass of lemonade, and a good book—that's relaxation in the summertime. Iowa Alumni Magazine presents this summer reading guide of acclaimed works from the Iowa Writers' Workshop, the UI Press, and other Iowa-affiliated authors.
---
Descent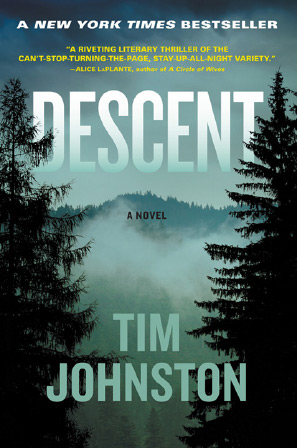 Did you know? Tim Johnston is now a creative writing professor at the University of Memphis but grew up in Iowa City and attended Robert Lucas Elementary and West High. His mother, Judy Johnston, attended the Iowa Writers' Workshop for poetry. www.timjohnston.net
by Tim Johnston, 85BA
Algonquin
Only a month after its release, this literary thriller made its debut on the New York Times best-seller list. The first adult novel for Tim Johnston—who has a young adult book and an award-winning collection of short stories to his credit—Descent follows the Courtland family's journey through darkness after the abduction of 18-year-old Caitlin. When Caitlin goes for an early-morning run with her brother during a summer vacation in the Rocky Mountains, only Sean returns home. Her kidnapping casts the family into every parent's nightmare, one that tests the strength of hope, marriage, and survival. Here, Johnston explains more about his creative process.

Q&A:
Where did the idea for Descent come from and what did you hope to explore? I'm somewhat fixated on how acts of random bad luck have to happen to someone. Anytime you hear an interview after such an event, the quote usually goes: "You never think it will happen to someone you know in your town." But the fact is bad things have to happen to someone in some town. I explored a similar theme in my collection of short stories, Irish Girl. In Descent, I wanted to follow what happened when a family is left to deal with the fallout from tragedy.
I've been a carpenter most of my adult life and I was in Winter Park, Colorado, during the winter of 2007 helping my father and stepmom finish their mountain home. Looking out at the Rockies, the story began to suggest itself to me: I visualized a Midwestern family traveling to Colorado for one last summer vacation together. When I first put down my paintbrush and opened my laptop, that's all I knew.
Has the response surprised you? It's been weird. It all happened so fast, even though I took five years to write a draft. I waited for days when I could write all day. I waited to see how the story would develop and wrote to discover where I was going because I didn't always know. I focused on the moment and didn't worry about where I was going next. I just trusted the process, which was very fluid and alive. I think my own sense of surprise and wonder translates on the page for the reader. I lived with the Courtlands for many years and I'm just now beginning to put our experience together behind me.
What's on your summer reading list? The Tiger by John Vallant, The Devil's Highway by Luis Alberto Urrea, and Aline Ohanesian's debut novel, Orhan's Inheritance. I also recently read and enjoyed Hampton Sides' The Kingdom of Ice and Anthony Doerr's All The Light We Cannot See.
As a reader, what attracts you to a book? I'm currently reading quite a bit of nonfiction, but I go in cycles. I enjoy anything where the force of language is at work.
What are you working on now? I work with the philosophy, "write the book you want to read," and I'm working on a new book now. Also, the film rights, for Descent have been optioned, with Robert Redford to produce and direct.
---
Lila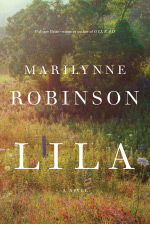 by Marilynne Robinson
Farrar, Straus and Giroux
Iowa Writers' Workshop professor Marilynne Robinson released the third book in her Iowa-based trilogy last year. The novel tells the unforgettable story of Lila, the young wife of Rev. John Ames first introduced in Gilead. In the pages of this National Book Award finalist, readers discover how Lila's troubled, driftless girlhood crafts a complexity of heart and mind that she attempts to reconcile when she meets and marries Ames. Robinson is a recipient of the National Humanities Medal, the Pulitzer Prize, the National Book Critics Circle Award, and the Hemingway Foundation/PEN Award.
Click here
to listen to Marilynne Robinson discuss
Lila
on NPR.
---
Some Luck and Early Warning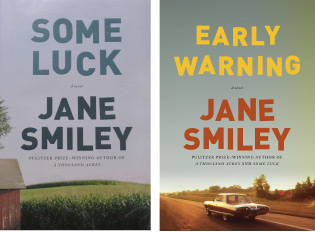 by Jane Smiley, 75MA, 76MFA, 78PhD
Knopf
The first two in an intended trilogy following the Langdon family over a century, Some Luck and Early Warning devote a chapter to each passing year. Some Luck appeared on the 2014 National Book Award longlist and opens the Iowa farm family's story in 1920 as American soldiers return home from World War I. Early Warning takes up in the early 1950s with the fate of the family patriarch, Walter, and follows the destinies of his five adult children as they experience America's transformative times.
---
The Turner House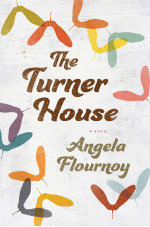 by Angela Flournoy, 11MFA
Houghton Mifflin Harcourt
When Turner family patriarch, Francis, dies, his wife, Viola, and 13 adult children must decide what to do with their house on Yarrow Street. Located in a crumbling neighborhood on the east side of Detroit, the home has lost its value in the city's economic decline. The children return to face their personal demons and family issues, to consider the ties they have to their childhood home, and to make a decision for the Turner House. Flournoy blends flashback with present-day, focusing on the eldest child, Charles, and youngest, Lelah, to weave her tale of an honest, flawed, larger-than-life family.
---
A Prayer Journal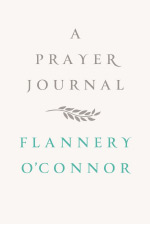 by Flannery O'Connor, 47MFA
Farrar, Straus and Giroux
While Flannery O'Connor was a student at the University of Iowa between 1946 and 1947, she penned this deeply spiritual journal, recently discovered among her papers in Georgia. The meditations offer a rare and illuminating glimpse into O'Connor's faith and devotion—and reveal just how much her relationship with God defined her remarkable literary career: "Dear God, please help me to be an artist, please let it lead to You."
Click here
to read Marilynne Robinson's
New York Times
commentary about O'Connor's prayer journal.
---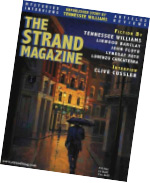 Another famous writer with Iowa ties, Tennessee Williams, 38BA, has received recent attention for his work. The Strand (www.strandmag.com) magazine's spring issue featured the playwright's previously unpublished horror story, "The Eye That Saw Death."
---
Kinder Than Solitude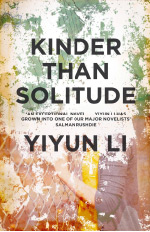 by Yiyun Li, 00MS, 05MFA
Random House

The acclaimed author of The Vagrants—winner of the Hemingway Foundation/Pen Award—Yiyun Li has been celebrated as "one of America's best young novelists." Here, Li gives readers a mystery that moves back and forth in time and between modern-day America and 1990s China. The three main characters become involved in an accident that results in a death, altering the course of their lives and relationships forever. They remain haunted by the truth and the murder one of them may have committed. As one character states, "Even the most innocent person, when cornered, is capable of a heartless crime."
---
As Good as Dead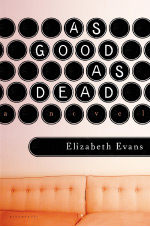 by Elizabeth Evans, 79MFA
Bloomsbury
A friendship between two strikingly different women—small-town Charlotte and sophisticated Esmé—begins at the Iowa Writers' Workshop and leads to two decades of rivalries, betrayals, and secrets. Evans draws upon her own participation in the intense, pressure-packed Workshop to craft this novel, described as a psychological high-wire act that thrillingly shows how the past can haunt the present.


---
Let Me Clear My Throat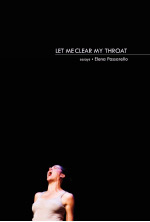 by Elena Passarello, 08MFA
Sarabande Books
In 2011, Nonfiction Writing Program graduate Elena Passarello fired up her vocal chords and became the first female winner of the annual Stella Screaming Contest in New Orleans. Through 14 thought-provoking essays and 15 monologues split into three sections—"Screaming Memes," "Tips on Popular Singing," and "The Thrown"—Let Me Clear My Throat is a study of vocal expression and the complex facets of the human voice. The collection received the 2015 Whiting Writers' Award, which recognizes young writers for extraordinary talent and promise, and Passarello is the only essayist to earn the prize this year. According to the judges, "Elena Passarello's essays are a riotous deconstruction of the ways the sounds we make both express and shape who we are—the annotated soundtrack of us giving voice to ourselves."
---
Elegy on Kinderklavier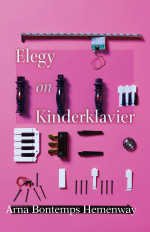 by Arna Bontemps Hemenway, 09BA, 12MFA
Sarabande Books
This collection of short stories won the 2015 PEN/Hemingway Award for Debut Fiction, given to an American author who has not previously published in the genre. Patrick Hemingway, son of Ernest Hemingway, presented the award to Arna Bontemps Hemenway last spring at the John F. Kennedy Presidential Library and Museum in Boston. An assistant professor of English and creative writing at Baylor University, Hemenway tells stories in Elegy set in imaginary places destroyed by conflict—then explores the profound wartime losses on his characters' lives.
---
The Twelve Tribes of Hattie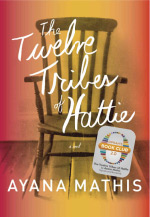 by Ayana Mathis, 11MFA
Vintage

Mathis' 2012 debut novel caught the attention of Oprah Winfrey, who quickly selected it for her popular book club that year. Twelve Tribes shares the evolution of 15-year-old Hattie Shepherd, who leaves 1920s Georgia for Philadelphia during the Great Migration in hopes of a better life. Instead, she marries the wrong man, loses her newborn twins to preventable pneumonia, then goes on to mother nine more children—who all long for her tenderness and affection. Mathis tells Hattie's story from the main character's perspective, as well as that of her children and grandchildren, as they try to resolve the heartbreaking struggles of the human spirit.


---
The Harder They Come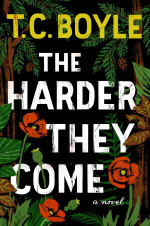 by T.C. Boyle, 74MFA, 77PhD
Ecco

A Vietnam veteran, his psychologically unstable son, and the son's right-wing anarchist lover stand at the center of Boyle's latest work to examine violence and the human psyche. Boyle's novel illuminates the troubling connections among these three explosive personalities as they work their way toward an epic conclusion. The novel begins with Sten, the veteran father, on a trip in Costa Rica, where he kills an armed robber who accosts his tour bus. Sten then returns home to deal with his delusional son, who is careening toward a tragic fate.
---
Welcome to Braggsville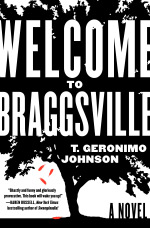 by T. Geronimo Johnson, 08MFA
William Morrow

D'aron Davenport is a young, white, working-class Southerner who scores a scholarship to Berkeley. During his sophomore year, D'aron and three friends register for a course called "American History X, Y, and Z: Alternative Perspectives," in which he mentions that his hometown hosts a Civil War re-enactment during its Pride Week Patriot Days Festival. For a final project, the group decides to travel back to Braggsville, Georgia, to stage a dramatic protest during the re-enactment—and from this vantage point, Johnson serves up a dark, comic, thought-provoking social satire about race.
---
A Wrestling Life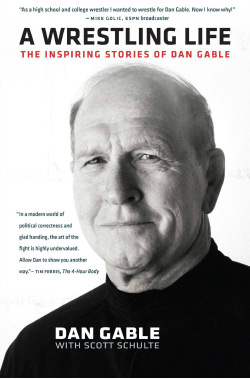 by Dan Gable
University of Iowa Press

Few sports icons are as legendary as Dan Gable, famed University of Iowa wrestling coach and Olympic gold medalist. In A Wrestling Life, Gable tells his story in his own words for the first time—sharing inspiring tales from his childhood in Waterloo, the heartbreak and adversity he faced after his sister's murder, and the journey through his sports career from the earliest wrestling matches to the 1972 Olympics and the athletes he coached to 15 NCAA titles at Iowa. But Gable's book ventures beyond the wrestling mat; he also offers rare insights into his personal life as a husband and father and shares his philosophies on achieving greatness. Readers fascinated by Gable's mystery, commitment to excellence, and quirk landed the book on the New York Times best-seller list for sports books this past spring—and came away with a better understanding of the experiences that influenced the first-class competitor.

Q&A:
Why did you want to write this book? I've always had these stories locked into me, but in previous years it's been too hard to get them on paper. I've been approached many times in my life about the possibility of doing a book, but it was Scott Schulte who really got me started. I still questioned the idea of a book, but he was always there knocking on my door, and over a six-month period, I started seeing real work coming together. This is the first time that I can say "I am the author" on a book that is not technical. The people at UI Press really gave me the moral support and motivation to keep writing.

What do you think of the response? This is my first foray into the world of book signings, so I was a bit nervous about getting the book out to the public. But I gained confidence from the successful signings at Iowa City bookstores. It's only been positive and that's encouraged me to do more events. When I'm out there, it feels like I'm actually helping people. I'm a good friend of John Irving and this experience has let me see just a little of what Irving [67MFA] does with his life and his novels. Making the New York Times best-seller list has motivated me to continue working. I'm not sure about getting to No. 1 on the list, but I'd like to. I feel the same way I did as a coach and an athlete—though, of course, I never liked being No. 7. But this is a new wrestling mat.
What's on your reading list? Right now, it's mostly about wrestling. I read a lot of WIN magazine and lots of fishing magazines. I do speeches quite often, so I stay current with what's going on in the world. Lately I've been reading the Harvard Business Review. One of my favorite issues is "how to create a culture of excellence." I also read a lot about saunas. I love them and am fascinated with the benefits. I've always read and carried with me The Heart of a Champion by Bob Richards. Finally, I enjoy Tim Ferriss's 4-Hour Workweek. It really helps when I feel overwhelmed and need to get organized again.
---
Short Story
---
Thunderstruck & Other Stories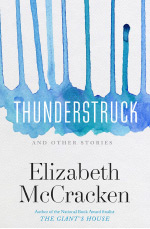 by Elizabeth McCracken, 90MFA
Dial Press

This vibrant, quirky new short story collection is Elizabeth McCracken's first in 20 years. Named one of the ten best books of the year by Newsday and winner of the Story Prize, Thunderstruck offers nine tales that sparkle with McCracken's characteristic humor, empathy, and intelligence to "navigate the space between love and loneliness" and illustrate the life-altering impact of loss.
---
When Mystical Creatures Attack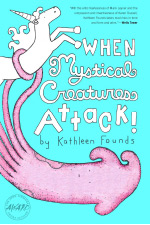 by Kathleen Founds
University of Iowa Press
In this New York Times Top 100 book of 2014, students in Ms. Freedman's fictional high school English class pen essays in which mystical creatures broach society's biggest sociopolitical issues. The winner of the 2014 John Simmons Short Fiction Award brims with stories that "build a new architecture between the novel and the postmodern parable, revising our notions of what the short story is and might be." Readers will find these memorable characters original yet utterly familiar.
---
Poetry
---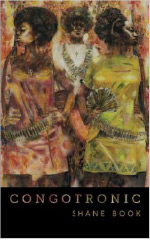 Congotronic
by Shane Book, 02MFA
Shortlisted for the 2015 Griffin Poetry Prize
University of Iowa Press
---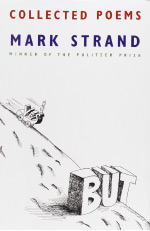 The Collected Poems of Mark Strand
by Mark Strand, 62MA
(former U.S. poet laureate and Pulitzer Prize winner)

2014 National Book Award longlist for poetry
Alfred A. Knopf/Random House
---
Nonfiction
---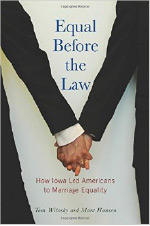 Equal Before the Law: How Iowa Led Americans to Marriage Equality
by Tom Witosky and Marc Hansen
University of Iowa Press
---
Running to the Fire: An American Missionary Comes of Age in Revolutionary Ethiopia
by Tim Bascom, 04MFA
University of Iowa Press

---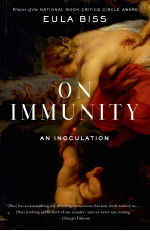 On Immunity: An Inoculation
by Eula Biss, 06MFA
Graywolf Press
---
Books Set in Iowa
---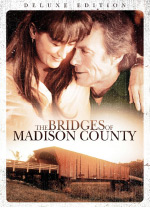 The Bridges of Madison County
by Robert Waller
Grand Central Publishing
---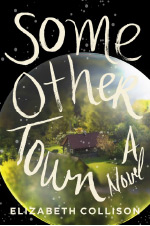 Some Other Town
by Elizabeth Collison, 79MFA
Harper Perennial
---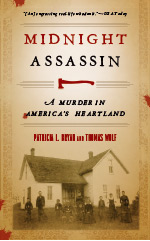 Midnight Assassin: A Murder in America's Heartland
by Patricia Bryan, 76JD, and Thomas Wolf, 75MFA
University of Iowa Press
---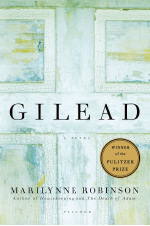 Gilead
by Marilynne Robinson
Picador
---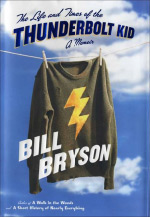 The Life and Times of the Thunderbolt Kid
by Bill Bryson
Broadway Books
---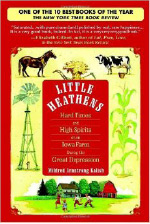 Little Heathens: Hard Times and High Spirits on an Iowa Farm During the Great Depression
by Mildred Armstrong Kalish, 48BA, 49MA
Bantam
---