The theft of 13 artworks from the Isabella Stewart Gardner Museum 25 years ago this spring rocked the art world to its core. "It remains a tremendous frustration to all art lovers and certainly one of the saddest and most notorious episodes in the history of Dutch art," says Julie Hochstrasser, an associate professor at the UI School of Art and Art History who specializes in 17th century Dutch painting.
Among the missing masterpieces are defining works from Rembrandt and—most devastating to Hochstrasser—one of the few known works of Johannes Vermeer. Both artists represented the pinnacle of Dutch painting's golden age.
Says Hochstrasser, "I still fervently hope that these paintings will yet resurface unscathed, to return to their rightful place in the Gardner, where they once again belong to all the world."
PHOTOS COURTESY ISABELLA STEWART GARDNER MUSEUM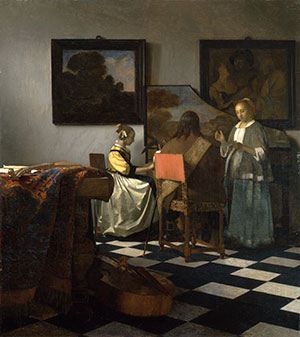 Jan Vermeer, The Concert, 1658-1660 Oil on canvas, 72.5 x 64.7 cm
---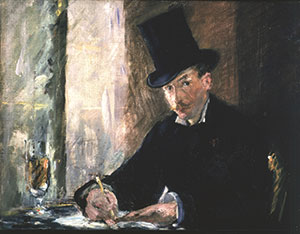 Manet,
Chez Tortoni
, 1878-1880 Oil on canvas, 26 x 34 cm
---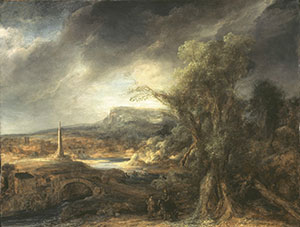 Govaert Flinck,
Landscape with an Obelisk
, 1638 Oil on oak panel, 54.5 x 71 cm
---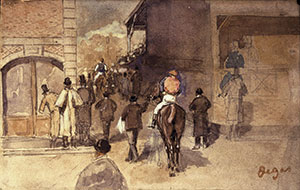 Edgar Degas,
La Sortie du Pesage
Pencil and watercolor on paper 10 x 16 cm
---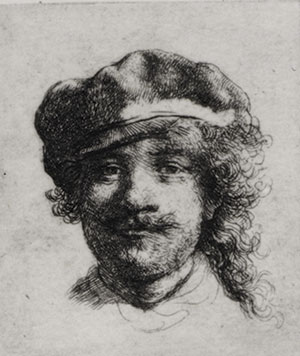 Rembrandt,
Self-Portrait
, ca. 1634 Etching, 1 3/4 x 2 in.
---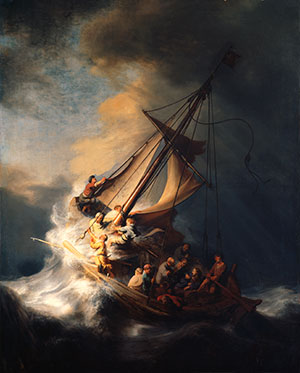 Rembrandt, The Storm on the Sea of Galilee, 1633 Oil on canvas, 161.7 x 129.8 cm
---