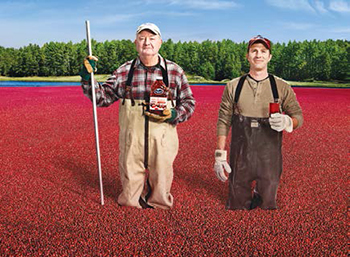 PHOTO: Gary Land Photography ©2013
Why was he in the news?
After almost 50 years in the performing arts industry, Henry Strozier received his first Emmy nomination in 2014 for a popular Animal Planet series that lives up to its name: Too Cute! Nominated for outstanding narrator for the program's holiday special—in which a litter of adorable kittens wins the heart of a grumpy puppy—Strozier chuckles as he names the titans in his Emmy category: Jeremy Irons, Jane Lynch, Whoopi Goldberg, and Daniel Craig. As he told the Iowa City Press-Citizen, if it was a dog contest, the nominees would be Cerebus, the Hound of the Baskervilles, Lassie, Asta, and Ruffles. And he's Ruffles.
"When my agent called to tell me about it, we laughed for a good solid minute," recalls Strozier, 70BA, whose voiceover career began in 1976 with a hardware ad. "My wife said to me, "They're celebrities and you're not, so enjoy it." As it turned out, Irons won for National Geographic's documentary, Game of Lions.
Premiering in 2011, Too Cute! tells the growing up "tails" of puppies, kittens, and other little critters in their first weeks of life. Each episode—with titles like "Pint Sized: Kitten Puffs" and "Fuzzy Puppy Stars"—begins with Strozier's mock serious announcement: "The following program contains material that is just too cute. Viewer discretion is advised."
What else has he done?
While Strozier may not be as recognizable as Jeremy Irons, his silky-smooth voice is certainly familiar. Besides his narration of adorable animal antics, Strozier has applied his vocal talents to many high-profile projects, including Discovery Channel documentaries and its successful Shark Week program, specials for National Geographic, movie trailers, commercials, and audiobooks. In fact, Strozier was Discovery's original male voice for seven years.
Strozier has also appeared in television shows such as Sex and the City, Damages, and Law and Order, as well as Hollywood movies including Contact and Thirteen Days. He really hit it big, though, with a stint as an elderly cranberry farmer in an Ocean Spray television commercial. He didn't think he'd get that job, but got a call back after his audition. Says Strozier: "Next thing I know I'm in waders, standing in a cranberry bog in Oregon."
How did he start at the UI?
Actually, he enrolled in the English department, but performed in theater department productions and eventually went on to appear in Broadway and off-Broadway shows. He's lived and worked in companies all over the country, and while in Washington, DC, he received the Helen Hayes Award for his performance in A Month in the Country.
Indeed, his first and true love is the theater, where he debuted in a 1960 Barter Theater production in Virginia with Ned Beatty. Strozier even worked with Tennessee Williams while at Barter—and both of their pictures hang in the UI Theater Building's Hall of Fame.
What's next for him?
At 72, Strozier now lives in Brooklyn Heights, New York, and says he's likely done with the stage, although he remains open to future voiceover work because getting "paid to read" is pretty awesome. Rumor has it another Ocean Spray commercial is also in the works.
Strozier feels fortunate to have enjoyed such a long and varied career in theater, TV, and film. "With luck and a lot of perseverance, I got to make a living doing what I loved," he says. "Which is kind of amazing."